If you have videos embedded on your site, you've probably wondered how many people are watching them. Wouldn't it be really helpful if you could actually know for sure if those videos are engaging your visitors?
With MonsterInsights, now you can.
MonsterInsights 8.10 is here! In this release, we've added a media performance report right into the MonsterInsights dashboard. Now, you can find all the valuable data you need about the videos on your site without needing to leave WordPress!
Let's take a look.
Get Quick Video Performance Insights in WordPress
With the new dashboard media report, you'll be able to see at-a-glance how many times your videos are being watched, how far into the videos your visitors are watching, and more.
The best part? There's almost no setup required at all. All you have to do is go to Insights » Addons and click the Install button for the Media addon.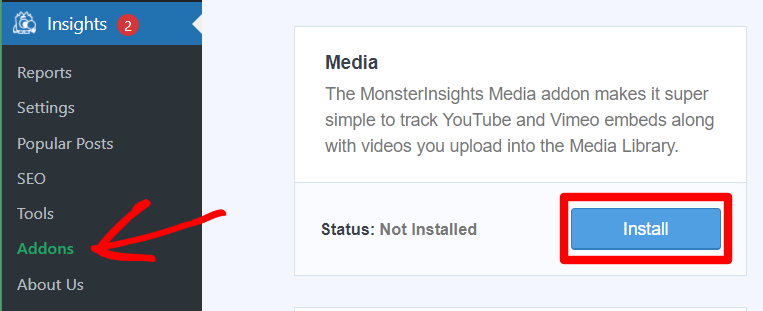 That's it! MonsterInsights does all the work of finding your videos behind the scenes and tracking them for you.
You'll find a new report tab called Media: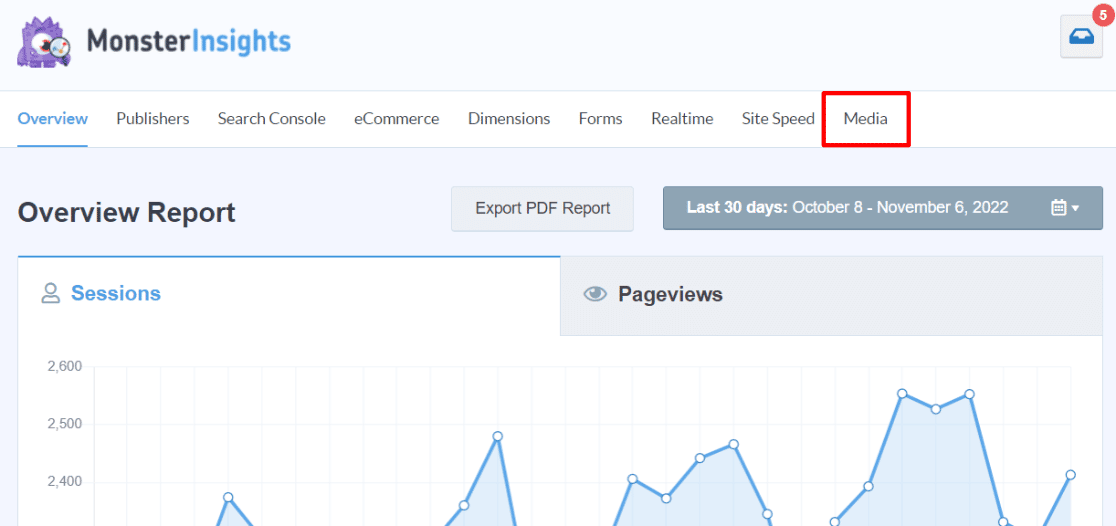 Clicking on the new tab will bring you to the new Media report: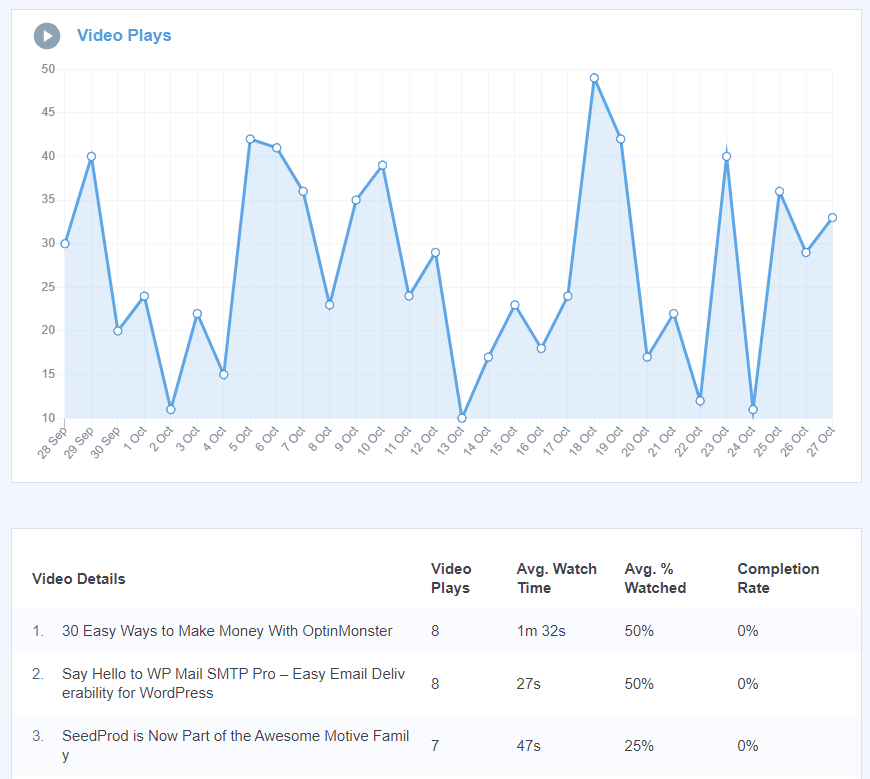 With the media addon, MonsterInsights automatically finds and tracks your YouTube, Vimeo, or HTML5 videos. Now, this new report shows you all the data you need to know about those videos.
For each video, you'll see:
Number of video plays
Average watch time
Average % watched
Completion rate
Once you've got this data about how your visitors are interacting with the videos embedded on your site, you can see which videos are engaging, which ones might need work, and even see which part of your video your visitors are stopping at. Use this information to improve your videos and make them work better for you.
This report is a total game changer for anyone with embedded videos!
For more on using the MonsterInsights media addon, check out How to Track Video Plays in Google Analytics (No GTM!).
That's it for this release!
As always, we welcome any feedback you might have on our new release and any new features you'd like to see.
Not using MonsterInsights yet? What are you waiting for?
And don't forget to follow us on Twitter, Facebook and YouTube for more announcements, reviews, tips, and helpful Google Analytics tips.