Today we're excited to announce the release of MonsterInsights 7.8! For the past few months, our developers have been working tirelessly to improve MonsterInsights and listen to your needs.
In the latest version, you can see how we're going to improve MonsterInsights and its addons. That's not all – we've also made MonsterInsights easier for new users, so you can start using the plugin in an instant.
Let's look at the details of MonsterInsights 7.8…
Welcome to Project Delight Phase 1
We pay special attention to detail to what you, the users, want in our plugin. So, we're thrilled to introduce Project Delight Phase 1.
What's Project Delight?
The goal of this project is simple: to make the whole experience of using MonsterInsights a delight for our users!
And to do that, we've listened to all of your feedback and questions.
By improving MonsterInsights' design, adding new options, and reducing the number of clicks to get you what you need, we're making it easier than ever to get the important insights you need to grow your business.
For instance, we've added a new welcome screen for new users, so they can start using the plugin without any hassle (more on this below).
Another improvement we've made is added an option to hide the dashboard widget from the settings. You can now display the widget but disable the reports, or completely hide the dashboard widget from your website.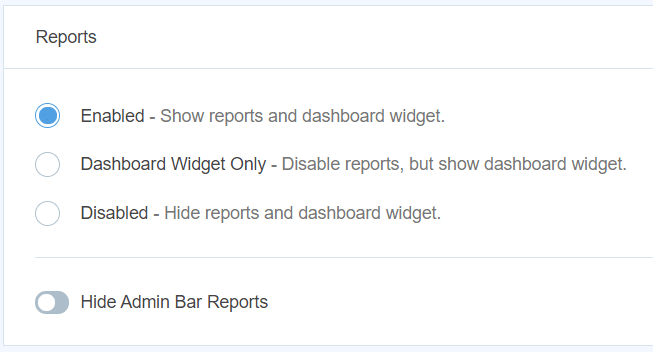 You can also find a message in the settings panel with details about the functionality of each option. We've added these details so it's easier for anyone to use MonsterInsights and know what are the settings for.
And if you get any errors while installing or using the plugin, you'll get more details about what caused the error and how you can fix it with links to our helpful documentation.
As you can see, with Project Delight, we'll be focusing on polishing MonsterInsights and its addons. And this is just the start! There are more awesome things lined up for the plugin, which you can see in this and the next several major releases.
New Welcome Screen for First Time Users
With MonsterInsights 7.8, we've added a new welcome screen for first-time users. We want our users to start using MonsterInsights without any difficulty. And the new welcome screen makes it even easier than ever to set up and use MonsterInsights.
You can watch a video, launch the wizard to set up Google Analytics in WordPress or read our step-by-step guide to get started.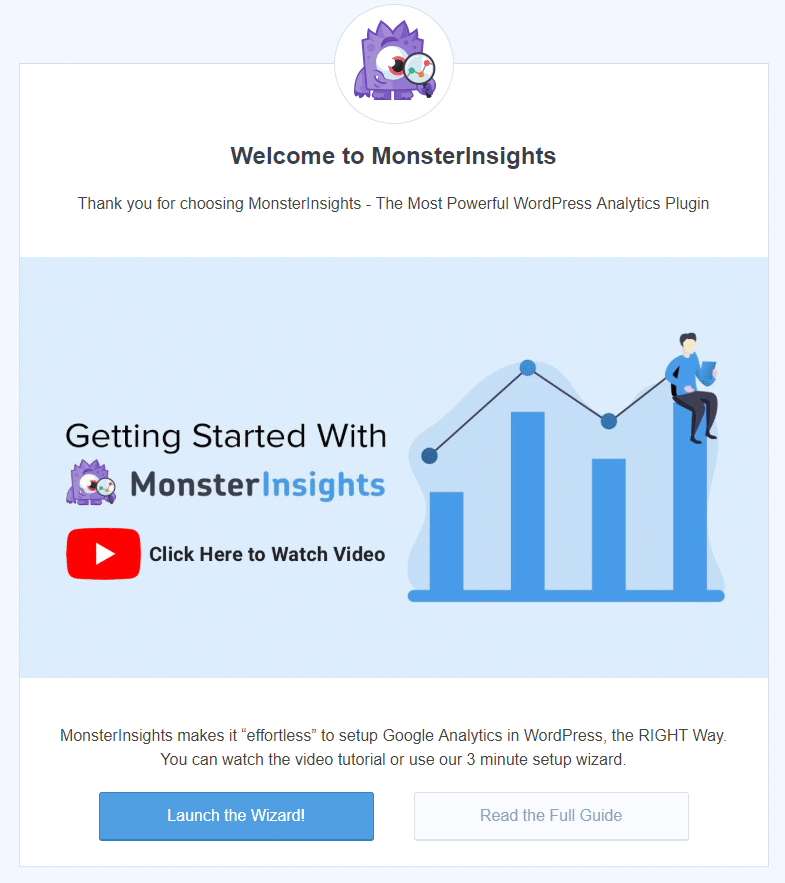 The new welcome page also lists down the amazing features and addons offered by MonsterInsights. With these features, you can enhance your use of the plugin and get instant tracking for your forms, affiliate links, eCommerce store and more.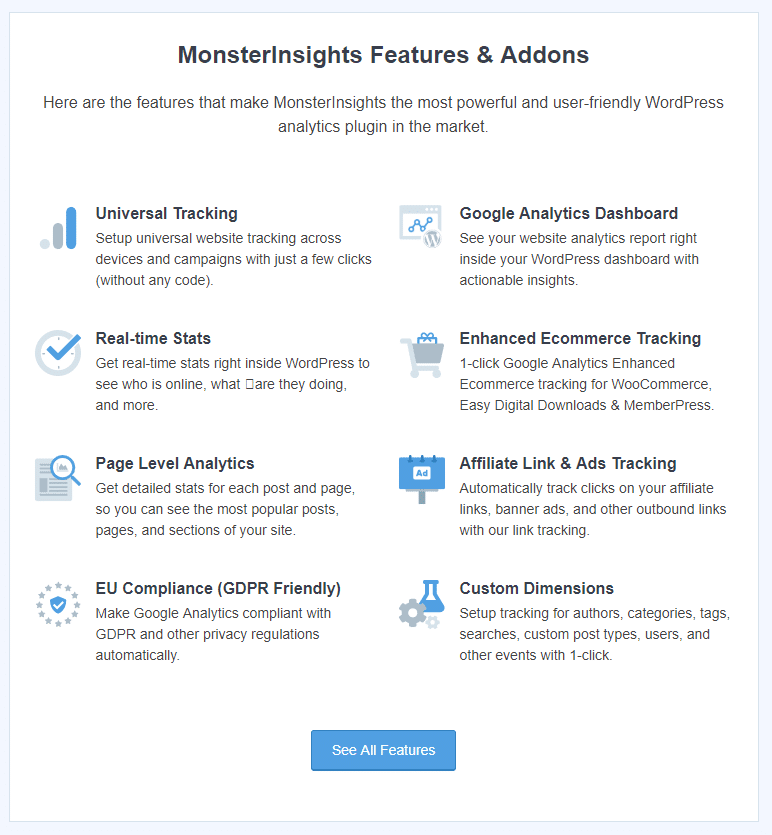 More WordPress Site Health Checks Integration
In our previous release, we integrated MonsterInsights with the new WordPress Site Health Checks.
And this time around, we've added two more health checks to help you out. Using site health checks, you easily see different issues on your website and take quick actions to fix them.
With MonsterInsights latest health checks, you can now know whether your plugin is working properly or not. It helps you resolve any problem you may encounter when installing MonsterInsights.
By going to Tools » Site Health, you can double-check if the plugin is installed the right way.

And that's it for today. We've got more exciting features and releases lined-up for you, so stay tuned for upcoming announcements.
The new MonsterInsights 7.8 release is available now. So, what are you waiting for, click here to get started with MonsterInsights Pro today!
Above all, the whole MonsterInsights team would like to thank you for your continuous support and making it the best WordPress plugin for Google Analytics.
If you have any questions or suggestions, drop us a comment below or reach out to us. And don't forget to follow us on Twitter and Facebook for the latest updates.