How to Connect to Google Analytics
After you install MonsterInsights, you'll need to connect your WordPress site with your Google Analytics account. MonsterInsights makes the process easy, with no coding required. In this guide, we'll walk you through the process step by step.
Before starting, you'll need to have a Google Analytics account and at least one property set up. For help getting started, you can read our guide on how to properly set up Google Analytics, or check out Google's guide on how to set up a property.
Option 1: Authenticate Google Analytics With MonsterInsights
This is the recommended method, because it's quick and easy.
Here is a video of the process. If you would prefer text with image directions, they start right below this video.
To get started, click on Insights » Settings in your WordPress dashboard menu.
Now you can click the Authenticate with your Google account button to start the process.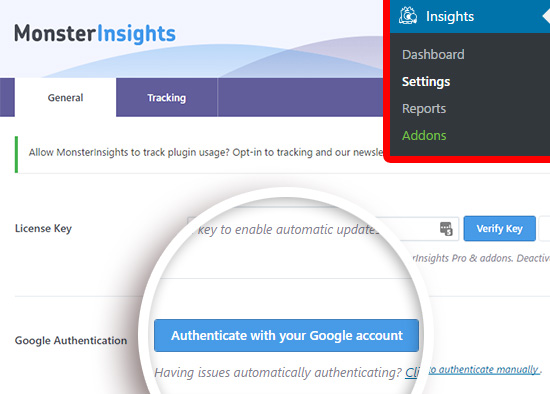 In the popup that appears, click the Next button.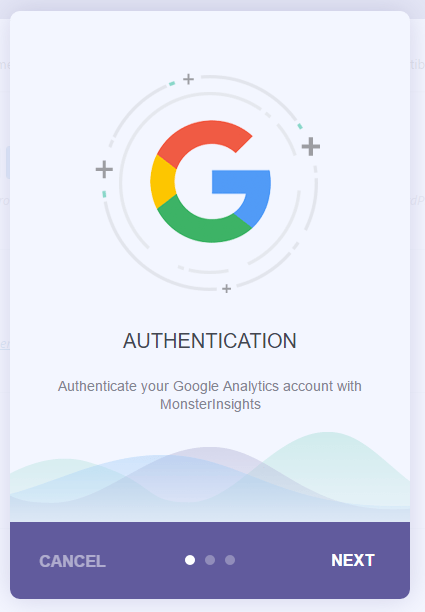 Then click the Click To Get Google Code button.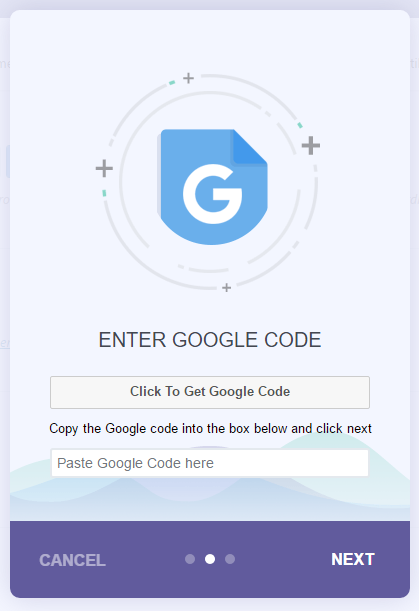 Next, you can click the Allow button to give MonsterInsights access to your Google Analytics data.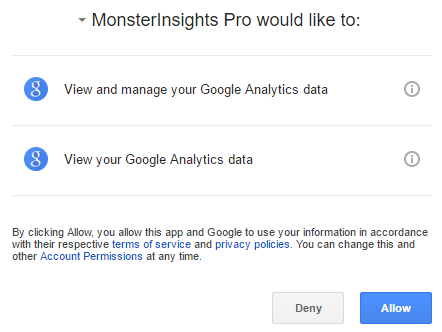 A long string of letters and numbers will be displayed. Copy the code, and then paste it into the field and click the Next button.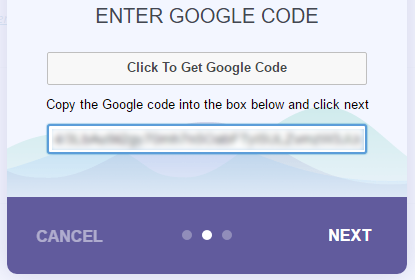 Now you can click the Select a profile dropdown to select the website you set up in Google Analytics, and click the Next button.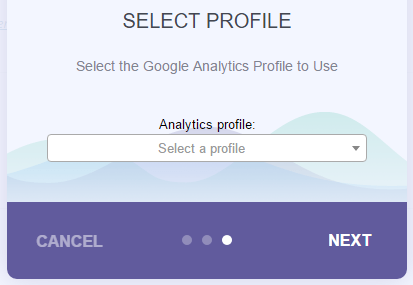 That's it! You're all set.
It can take a few hours for Google Analytics to start collecting data.
Once it does, you can go to Insights » Dashboard to see how your site is doing.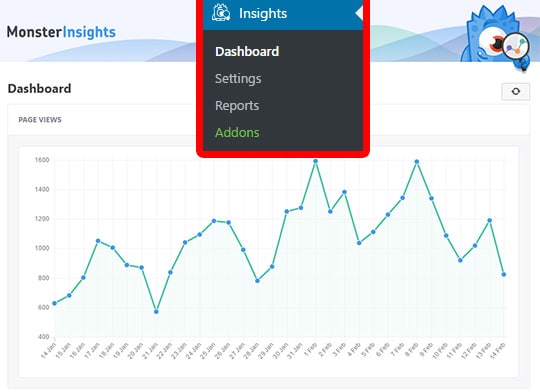 Option 2: Manually Enter Your UA Code
Alternatively, you can manually enter your Google Analytics UA code if you're having trouble automatically authenticating your account.
Note: With this option, you won't be able to use the admin dashboards in MonsterInsights.
First you'll need to find out what your UA code, also called your tracking ID, is.
You can find your site's tracking ID (format: UA-000000-01) in Google Analytics. To get started, log in to your Google Analytics account and select your site's profile.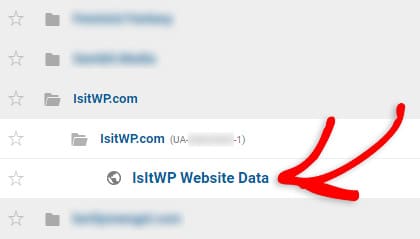 Then, click on the Admin tab in the right menu bar.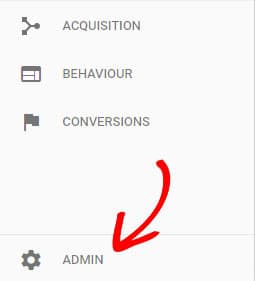 Now you'll see your tracking ID near the top of the page.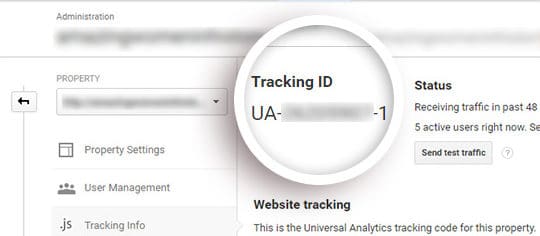 Now that you know your UA code, you can head to the Insights » Settings menu in your WordPress dashboard again.
Then, click the Click here to authenticate manually link.

A new text field will appear below, where you should enter your UA code.

Then simply save the settings panel.
---
FAQs
Q: What should my Google Analytics oAuth code look like?
A: Your Google oAuth code is a long string of numbers, symbols, and upper- and lower-case letters. When you click the Click To Get Google Code button in the guide above, a popup window with your oAuth code will appear. It will look similar to this:

Your Google Analytics oAuth code is not the same as your UA code (format: UA-000000-01). The oAuth code will be much longer and not start with "UA-".