How are your users navigating your eCommerce site? What products are they looking at, and how are they eventually making a purchase?
When you can see the paths your customers are taking through your website, you can better understand their wants and needs and ultimately serve them better! That means more sales and more revenue.
Today, we're introducing you to a new way to see your super important user journey data. Check it out!
Brand *New* User Journey Tracking Report
We released our User Journey addon in May of 2022. Since then, we've watched MonsterInsights users (with eCommerce websites) use it to find out what paths buyers are taking on their websites to make a purchase.
Our eCommerce users have been using the User Journey addon to:
Better understand how their buyers are navigating their websites
Watch their best content lead customers to purchase a product
Troubleshoot pages where customers leave and come back
And more!
The number one thing MonsterInsights users have asked for, though, is to bring their user journey reports inside the MonsterInsights dashboard.
So, that's just what we did!

Now, you can see all of your user journey reports in one spot, without having to visit individual order detail pages to find them. Just head to Insights » User Journey to have easy access to your entire list of user journey reports.
Plus, we've added UTM data (source, medium, and campaign) into our reports. That means you can see at-a-glance which campaigns are bringing buyers to your site.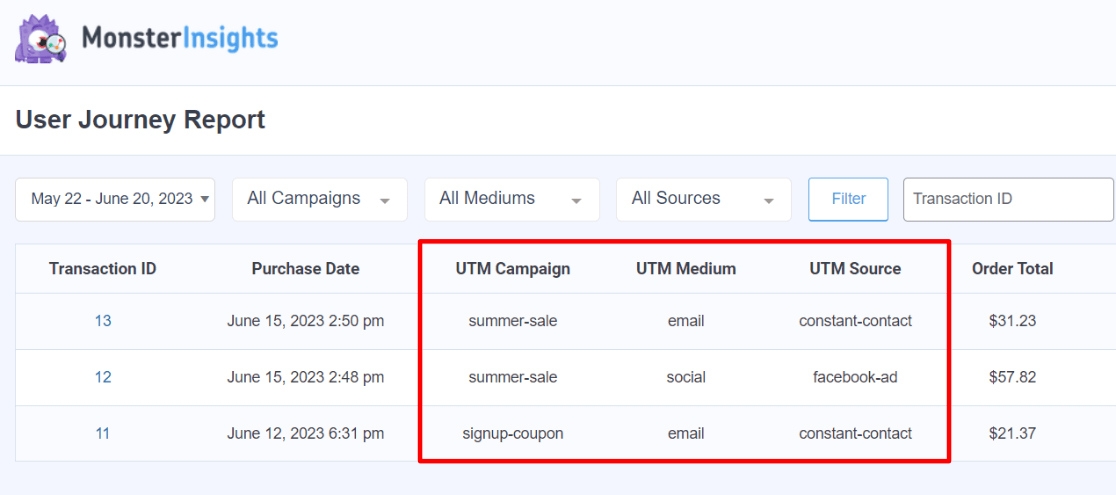 Want to see all the data on a particular journey? Just click on it to view the full user journey: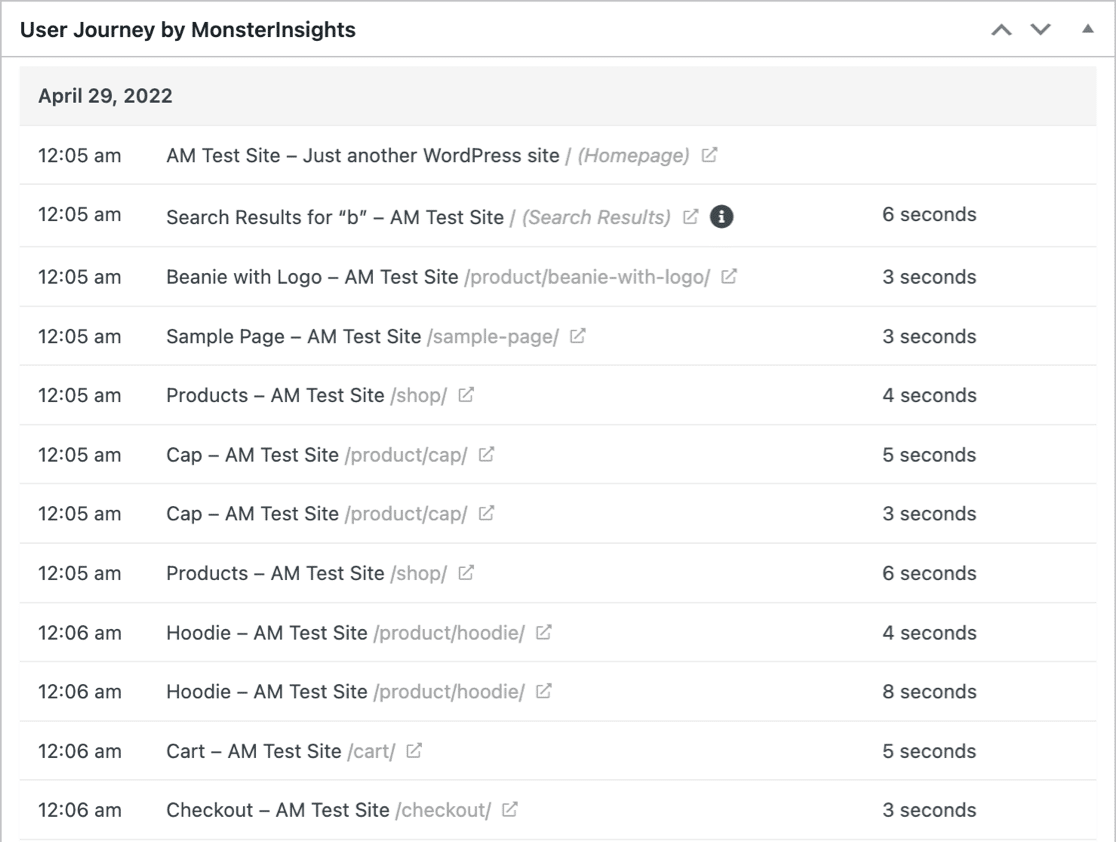 That's it for this release. Stay tuned for more updates from MonsterInsights, and make sure to let us know if you have an idea to improve the plugin.
Not using MonsterInsights yet? What are you waiting for?
And don't forget to follow us on Twitter, Facebook and YouTube for helpful Google Analytics tips, tutorials, and announcements.