How would you like to take your business to the next level in 2021? Then allow us to help you out!
Today, we're excited to introduce our new Site Speed report. You can now improve your user experience by finding out how quickly your website loads and get insights about making it even faster.
That's not all! You also get to see a sneak preview of our limited-time Year in Review report. See how your site did in 2020, what strategies worked, and much more.
Let's look at the details…
Improve User Experience with Site Speed Report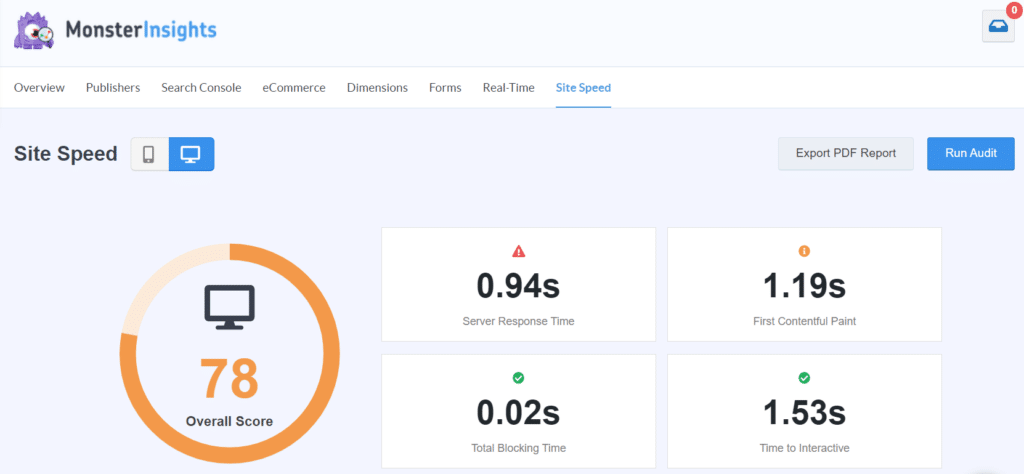 Having a website that loads quickly helps you provide an exceptional user experience. And when users have a great experience, you'll spend more time on your website, visit more pages, and easily convert into customers.
Not only that, but you'll also see an improvement in your search engine rankings. That's because starting May 2021, Google is going to use it as a ranking factor and include it as part of Core Web Vitals.
These are a set of factors Google will use to see what type of experience your visitors get when they visit your website. It will look at your website's speed, responsiveness, and how fast it loads visual elements like images.
So, how can you measure your site's page speed, improve user experience, and boost rankings?
This is where our new Site Speed report can help you out.
Using the report, you can easily measure how fast your website loads for your visitors. You'll get an overall score for your site speed on mobile and desktop.
Besides that, you'll also get to see important stats to improve your user experience like:
Server Response Time – is the time it takes for your website server to respond to your request and return data to load the website
First Contentful Paint – shows you the time it takes to load visual elements like fonts and images on your website
Time to Interactive – it's the time your page first starts loading to when it's no longer loading and is ready to respond to user interactions, like filling out a form
Total Blocking Time – measures the time it takes until your visitors can interact with your website
That's not all! MonsterInsights will also help you improve your website's page load speed.
It offers a goal for each metric that you should aim for on your website. And it provides recommendations to make your webpages load within seconds. For instance, you can boost your server response time with a WordPress caching plugin.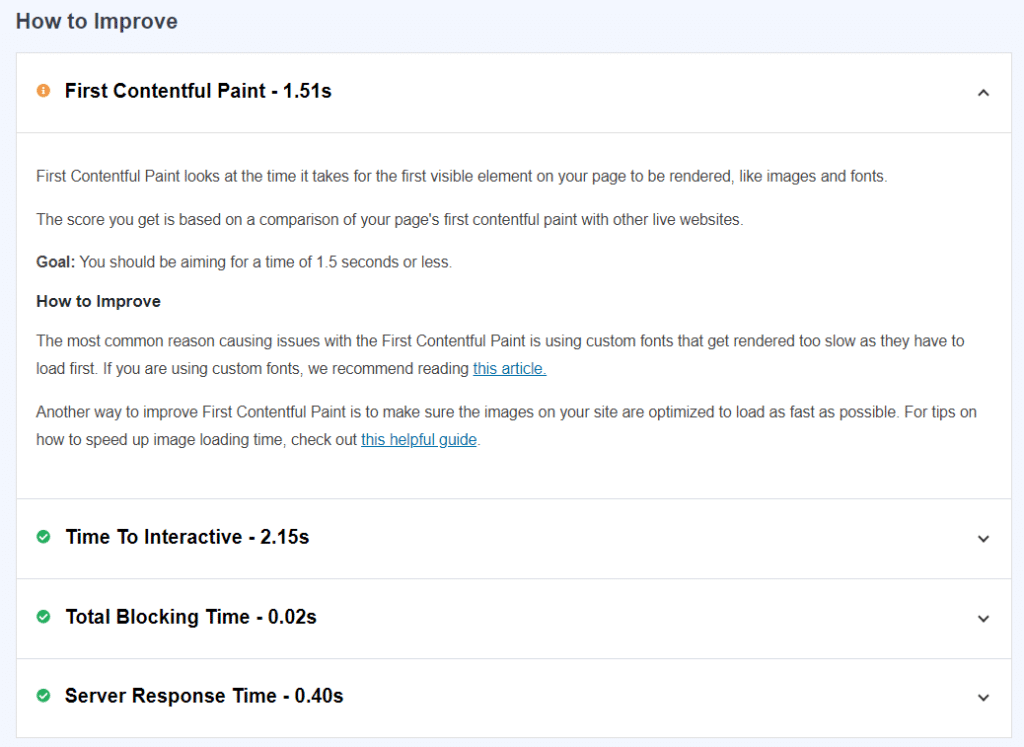 Sneak Preview – Year in Review
Now, do you want to know how your site performed in 2020 and how you can improve it?
Then here's a sneak preview of our limited-time Year in Review report, which will be automatically available in MonsterInsights from January 1 to January 14.
The Year in Review report gives a complete picture of what worked and what didn't work on your site. It helps you create benchmarks for next year and fine-tune your strategy to grow your business.
For instance, you can find out which pages got the most traffic, so you can target similar topics for 2021. And which search terms helped attract more visitors, so you can identify new keyword opportunities to boost your organic traffic.
The report also helps you see how your eCommerce store performed in 2020. See how much revenue you made, how many products you sold, and which was your most popular product. Then use these insights to plan for 2021 and make the new year even bigger.
And that's it for this release!
You can get your hands on MonsterInsights 7.14 to use the new Site Speed report. Click here to get started with MonsterInsights today!
As always, you appreciate your continuous support in making MonsterInsights the best Google Analytics plugin for WordPress.
Stay tuned for more upcoming features and releases. And don't forget to subscribe to our newsletter and follow us on Twitter and Facebook.