Have you heard about Google's Page Experience update?
The update started rolling out in June of 2021, and includes Core Web Vitals as a new ranking factor. So, your website needs to pass the new Core Web Vitals test to grab the best spots in search results.
While it sounds foolish that a Google product can impact its own Core Web Vitals score, the Google Analytics tracking script can slow down your website and affect your score if it's not optimized for high performance.
Thankfully, MonsterInsights users don't need to be concerned about how Google Analytics loads.
Today, we're glad to announce MonsterInsights 7.18, which includes an update to how our main tracking script loads on your website.
Plus, we've got new, exciting integrations with the All in One SEO plugin.
Faster Script Loading
This update will make our plugin's script load as fast as possible. Our script was already loading quickly, but by updating the way it loads, we can be sure that MonsterInsights is lightning fast for optimal Core Web Vitals scores.
We've also updated our Performance Addon to include the option to host your gtag.js script locally on your own server.
That way, you can make your load time as short as possible by reducing the number of external resources your website has to load.
By default, Google Analytics has a two-hour cache time. By serving the script locally, you can have full control over the caching of the file, which further reduces load time.
Plus, our Performance addon will automatically fetch the latest gtag.js file from Google every 24hrs to make sure it's up to date.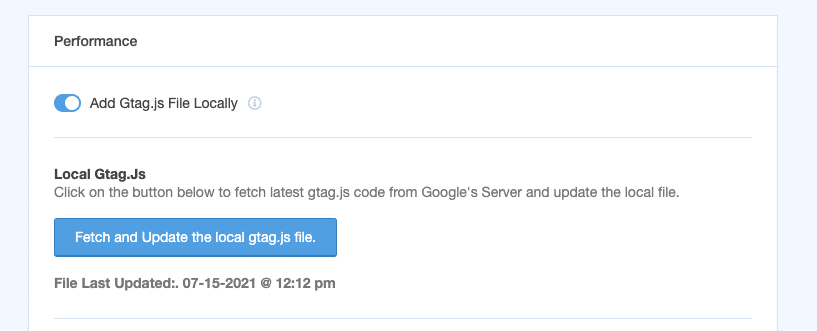 Integration with All in One SEO
In addition to script loading speed, this update includes a new integration with the All in One SEO plugin. We're adding their focus keyword and TruSEO scores to our supported custom dimensions, so that you can see how they correlate with your traffic in Google Analytics.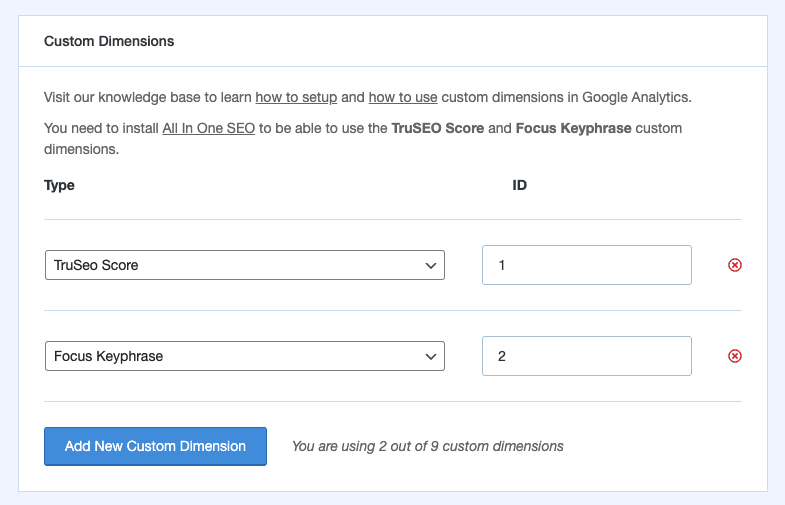 Using this new feature, you can add AIOSEO focus keywords and TruSEO scores to your Google Analytics data. Then, you'll be able to see Analytics data broken down by both of those new, SEO-focused custom dimensions.
This will add yet another way for you to gain insight into your traffic and make the right decisions to grow your business. For instance, you'll be able to answer questions like:
Which focus keywords are bringing in the most traffic?
Are the best-optimized posts bringing in the most traffic?
Are there posts doing pretty well traffic-wise, but maybe a little more optimization could really improve them?
That's all for this release!
These features are available in MonsterInsights now, so get started today.
As always, we really appreciate your continuous love and support in making MonsterInsights the best Google Analytics plugin for WordPress.
And don't forget to follow us on Twitter, Facebook and YouTube for more updates.