Are you looking for the best social proof plugins for your WordPress website? Social proof is any content that shows that your services are socially approved, trusted, and used by people.
Using social proof on your website helps to increase trust for your company and boosts your sales. That's why big brands like Amazon and many others are using social proof on their site.
In this article, we'll share with you the best social proof WordPress plugins to boost your sales.
What is Social Proof? + Social Proof Examples
Social proof is a psychological phenomenon where people rely on the actions of others to decide what is right and what is wrong. People observe what others are doing and copy the same behavior.
Marketers have long been using this principle as a tactic to gain the trust of new consumers.
Some of the most popular social proof examples in use today are testimonials, customer reviews, celebrity brand endorsements, certifications, and stats.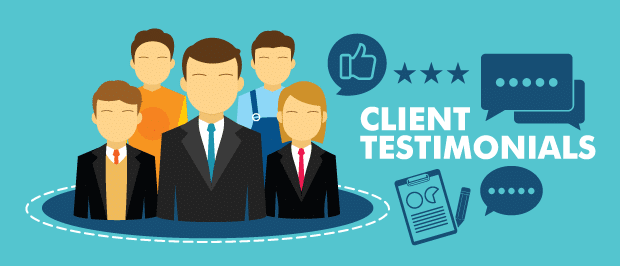 Here'ss a simple example: Users come to your website and think of buying your product, but they cannot decide because they don't trust you. But if you've added a testimonial from a known industry expert next to the purchase button, then they're more likely to trust and buy your product.
With that said, let's take a look at the best WordPress social proof plugins you can use to grow your sales and revenue.
Best Social Proof Plugins for WordPress
TrustPulse is the most powerful social proof app for business websites. It helps to increase trust, conversions, and sales by displaying attractive social proof notifications on your website.
It allows you to track purchases, downloads, or registrations on your website, and show them as a recent activity or a count of events. You can choose exactly where and when to display notifications to convert more users into customers.

TrustPulse also works as a FOMO (fear of missing out) plugin as it creates a feeling of urgency with swift notifications.
This social proof app works well on all popular website platforms, including WordPress, Shopify, Squarespace, Drupal, and more.
Get started with TrustPulse today!
Customer reviews are among the most powerful social proof elements you can use on your website.
As user reviews are actual experiences of the real users, consumers find them more trustworthy. According to a study, consumers are 92% more likely to trust their peers over advertising.
In WordPress, you can easily collect customer reviews and display them on your website using the WPForms plugin.
WPForms is the most user-friendly WordPress form plugin that lets you create simple to advanced forms easily and quickly. It comes with tons of pre-designed form templates to allow you to create forms you need in an instant.
For more details, see this guide on how to display user reviews on your WordPress site.
Get started with WPForms today!
OptinMonster is the most powerful lead generation software in the market and the best WordPress popup plugin. It allows you to create stunning popup forms on your website and turn more visitors into subscribers.
Using OptinMonster, you can create highly customized popups with social proof content.
Here's a great popup example: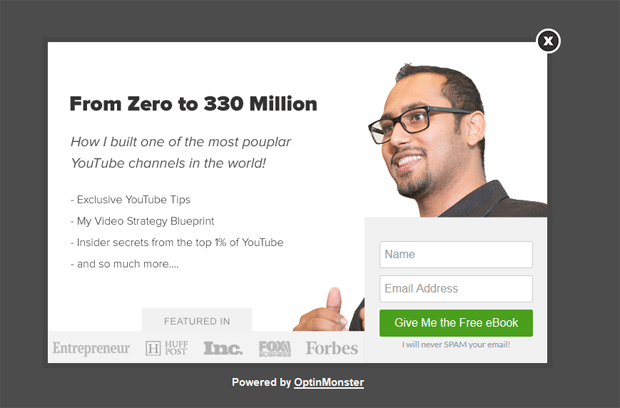 In the image, you can see how our founder, Syed Balkhi, has added social proof content.
Also, you can use OptinMonster as a FOMO plugin. It allows you to create a countdown timer to boost your eCommerce sales.
Get started with OptinMonster today!
Smash Balloon is the best social media feed plugin for WordPress. It lets you easily embed social media feeds anywhere on your site.
There are several ways to use Smash Balloon to show social proof, take a look at them below:
You can even display social media likes, shares, comments, views, and followers within the feed to build even more social proof.
Get started with Smash Balloon today!
Similar to the user reviews, testimonials are highly effective social proof content you can use on your website.
Testimonials are usually words of admiration and recommendation from the happy customers of a business. Adding testimonials to your website helps to increase trust and boost your site conversions.
Adding testimonials in WordPress is easy with the simple Thrive Ovation plugin. It offers you simple ways to gather and display testimonials on your website.
Thrive Ovation enables you to transform any WordPress comment, social media comment on Facebook and Twitter into a beautiful testimonial with ease. It also lets you create testimonial landing pages to collect testimonials.
Get started with Thrive Ovation today!
Displaying social share counts is one of the most popular social proof marketing techniques in use today.
Most websites display social share buttons and share counts on their blog posts. Doing so helps to prove your credibility, and also urges the new users to share your content.
You can easily add share buttons and show the shared counts for your WordPress articles using the Ultimate Social Media Icons plugin. It is a fast and easy-to-use social media plugin for WordPress.
Using this plugin, you can insert social share buttons before and/or after post content, and also show the total shares. It includes the popular social platforms Facebook, Pinterest, Yummly, WhatsApp, Twitter, and more.
Get started with Ultimate Social Media Icons today!
Another simple social proofing technique is to display your email subscriber count. Websites usually add 'Join XX number of our subscribers' message in their email sign-up forms and show that on their sidebars.
You can see a similar email subscription form on our blog's sidebar too.
You can create a similar type of sign-up form on your site by integrating it with an email marketing service. While there're many options in the market, we recommend you to use Constant Contact.
It is the best email marketing software that lets you create an email list easily and send highly effective emails to your subscribers.
The best way to create a signup form in WordPress with Constant Contact integration is by using the WPForms plugin.
It lets you connect your sign-up form with your Constant Contact account and show the number of subscribers in WordPress. For more details, see this guide on connecting Constant Contact with WPForms.
Get started with Constant Contact today!
We hope this article helped you to find the best social proof WordPress plugins to boost your sales. You may also want to see our handpicked list of the best WordPress plugins to grow your website faster.
Not using MonsterInsights yet? What are you waiting for?
And don't forget to follow us on Twitter, Facebook and YouTube for more helpful reviews, tutorials, and Google Analytics tips.