It's exciting times at MonsterInsights!
As we enter the new year, our developers have been hard at work to make further improvements and help you grow your business even more in 2020.
In this latest release, we're updating our Google Optimize Addon, so you can conduct page and user-level experiments.
And with our new Pretty Links integration, you get better tracking of files on your site.
Let's take a closer look…
Better Targeting Using Google Optimize Addon
We've made improvements to our Google Optimize addon. You can now perform experiments and split test specific pages or logged in/logged out users.
This is really useful when you have different popups and forms running on your website.
In the previous version, Google Optimize would be added to the entire website by default and it would be hard to differentiate between the pages you wanted to test.
But all that has changed with our new version of Google Optimize addon. You can now use Conditional Loading Rules to split-test individual pages on your website.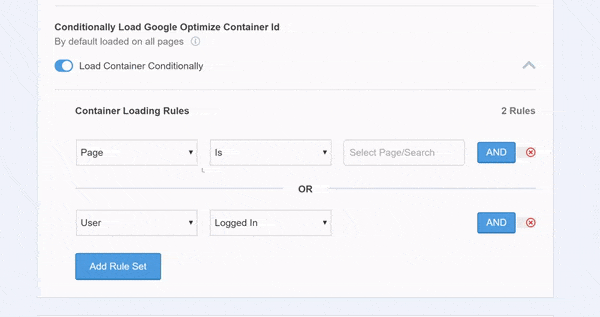 Let's say you have a signup form for a specific landing page and want to A/B test to increase its conversions. With the new update, you can add Google Optimize for that specific page using MonsterInsights without any coding.
Here's our detailed documentation on how to set up Google Optimize so you can see what's working and what's not. Then using the data, you can work on conversion optimization to get more leads and sales than ever.
Improved File Tracking with Pretty Links Integration
Now if you're a publisher who shares direct file links on different platforms, do you want to know how many people accessed your file?
With our upgraded integration with Pretty Links WordPress addon, you get better tracking and insights of direct, off-site link clicks.
Before this update, if you'd share a direct link for a file, there was no way of tracking it in Google Analytics.
However, MonsterInsights integration with Pretty Links changes that. It provides insights about how your direct files are performing.
For instance, if you want to share a PDF file on Facebook and want to track the number of clicks it got, just create a link for your direct file using Pretty Link and share it anywhere you want.
MonsterInsights will then automatically track your link. You can view the data in its Publishers report and see how many people accessed your file under Top Download Links report.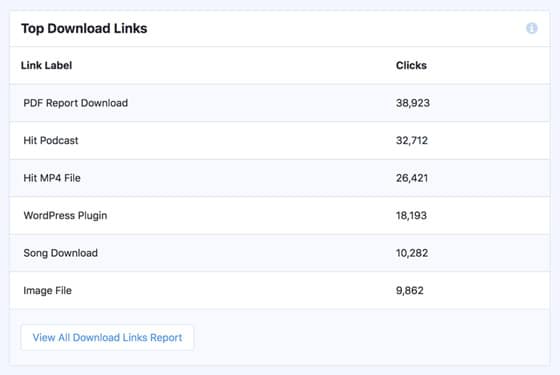 And that's it for this release!
The new upgrades are live now, so what are you waiting for? Click here to get started with MonsterInsights today!
We've got more exciting releases and features in the pipeline for you, so make sure to subscribe to our email newsletter and follow us on Twitter and Facebook to be the first to know.
In the end, we'd like to thank you for your love and support for making MonsterInsights the best WordPress plugin for Google Analytics.