MonsterInsights 8.3.1 is here!
In this latest release, we're excited to announce that our Plus or higher plan users will now be able to exclude any single page, post, product, and more from tracking in Google Analytics.
With this new feature, MonsterInsights users have more control over what gets tracked and what doesn't in their Google Analytics.
For example, let's say you have a few pages on your site that you block from indexing in Google that are just for testing, and you also don't want them tracked in Analytics.
Now, you can simply flip a switch right on the pages to exclude them from tracking: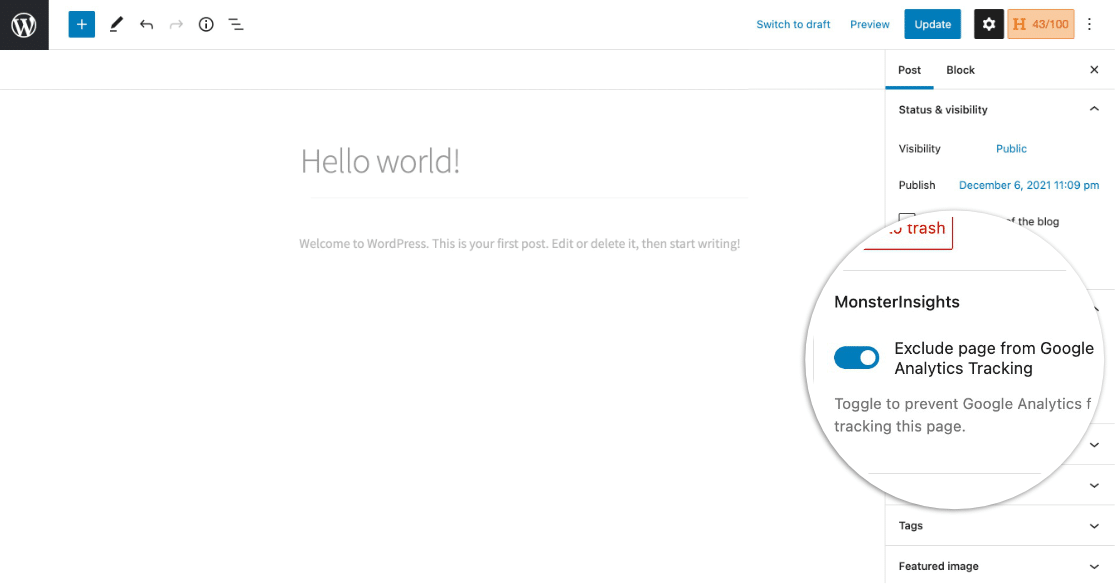 To use this feature, you'll need a Plus plan or higher.
Also in this update, we've made improvements to how our in-plugin notifications work. Keep your eyes and ears peeled for more on this in future releases!
As always, stay tuned for more updates and please let us know if you have ideas to improve MonsterInsights.
Not using MonsterInsights yet? What are you waiting for?
Don't forget to follow us on Twitter, Facebook and YouTube for more helpful Google Analytics tips.