Are you interested in finding the custom link events you've created with MonsterInsights?
MonsterInsights makes it easy to add custom link click events to Google Analytics.
But where can you find those custom link events in Google Analytics you've created with MonsterInsights? In this guide, we'll show you how.
Do you need to create custom link events? These are just for important link clicks, but we'd not recommend applying them to all links since it would make it harder to find the important data. And remember, MonsterInsights already adds a lot of the most important custom link events to your site out-of-the-box. Here are some of the events MonsterInsights already automatically adds to Google Analytics.
Where can you find your custom link click events?
Step 1: All your Google Analytics events are visible at analytics.google.com under Behavior » Events » All Events.
Remember, there's a lot more data than what is available at first glance.
Step 2: Let's say you've created a custom event for your Calls-to-action names CTA. Click on the Event Category you're interested in getting more information about.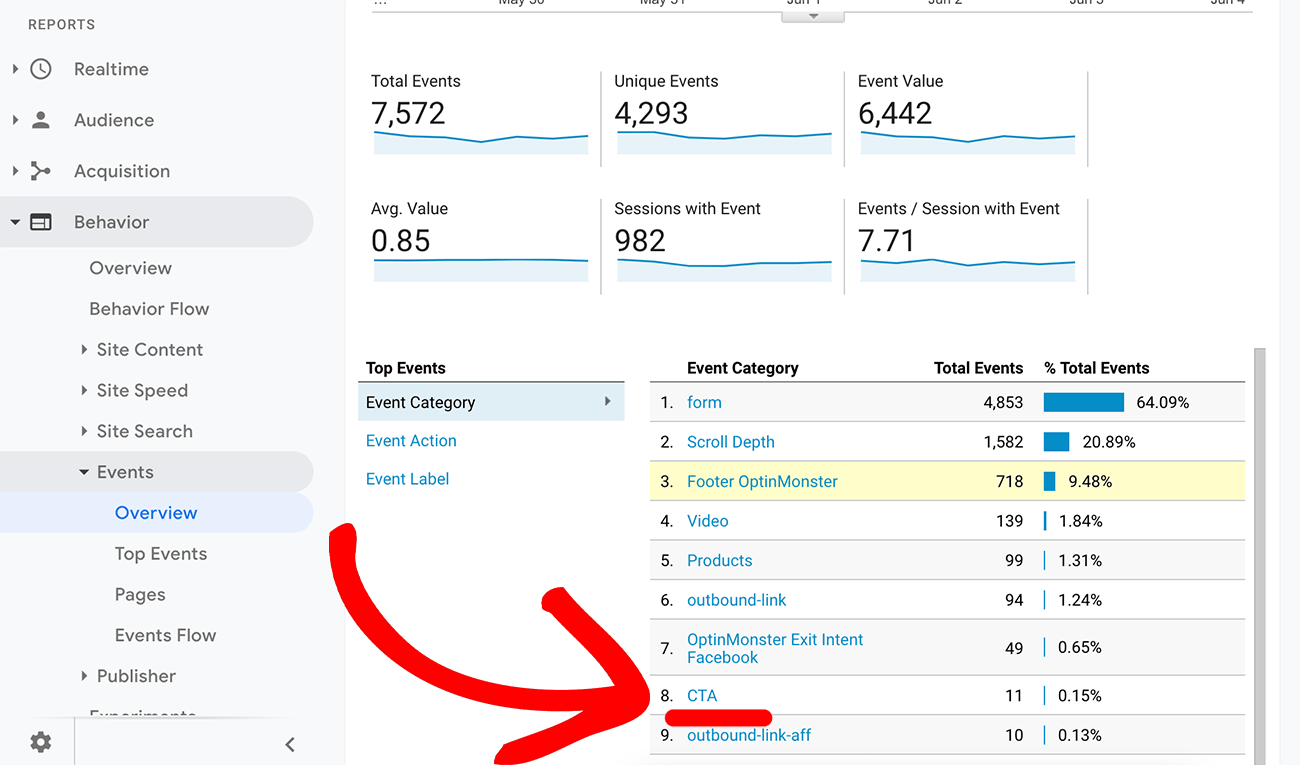 Step 3: This will isolate that specific event on the Event Category for that event.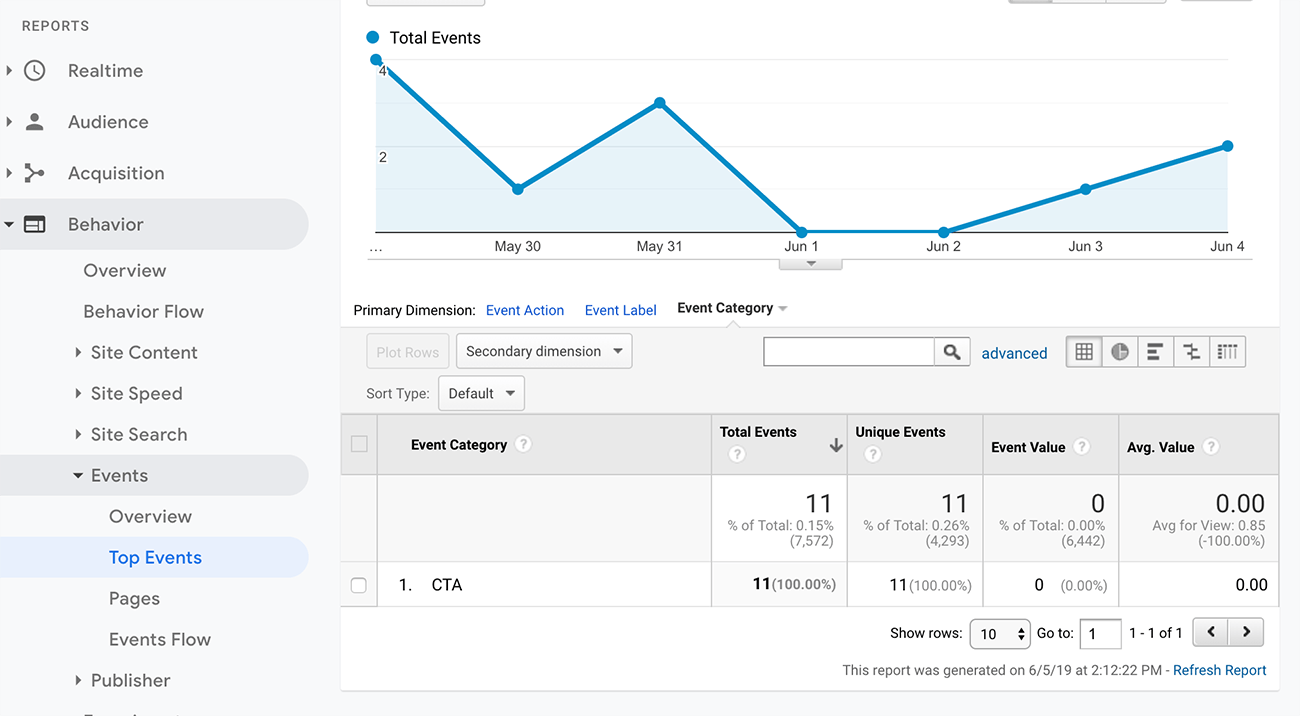 Step 4: You can set the Secondary dimension to display more granular information for this Event Category. Try setting it to Landing Page. Doing so will inform you of what landing page those visitors first arrived at when they landed at your site.

Step 5: Next, try Medium as the Secondary Dimension.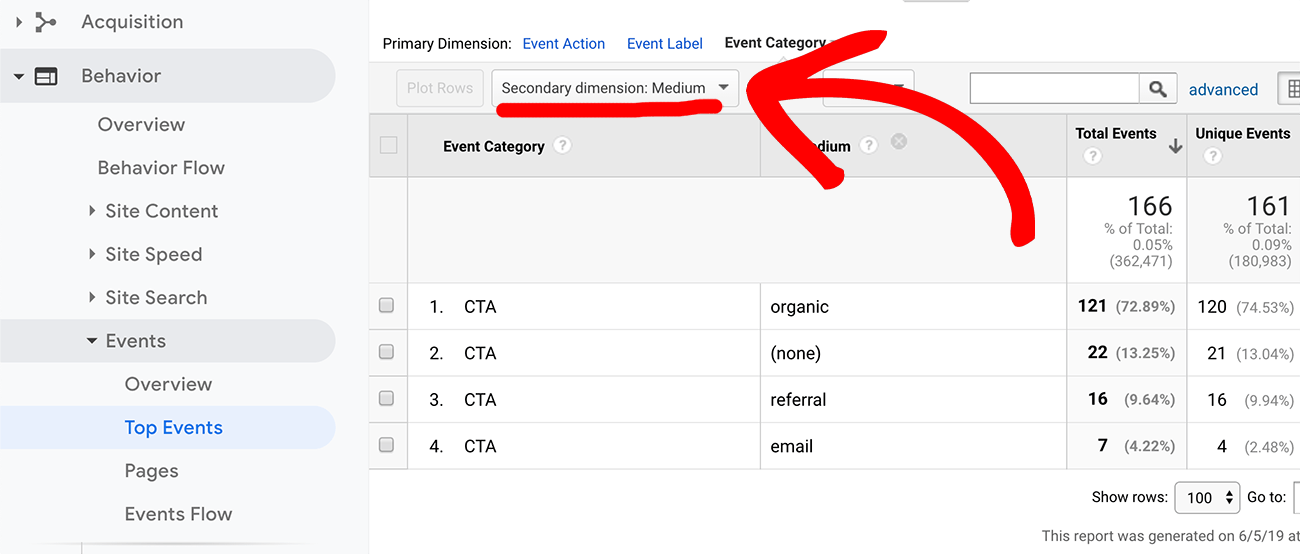 Step 6: Finally, Try setting the Secondary Dimension to Source / Medium. This will tell you which campaigns are the most effective at getting your visitors to your site.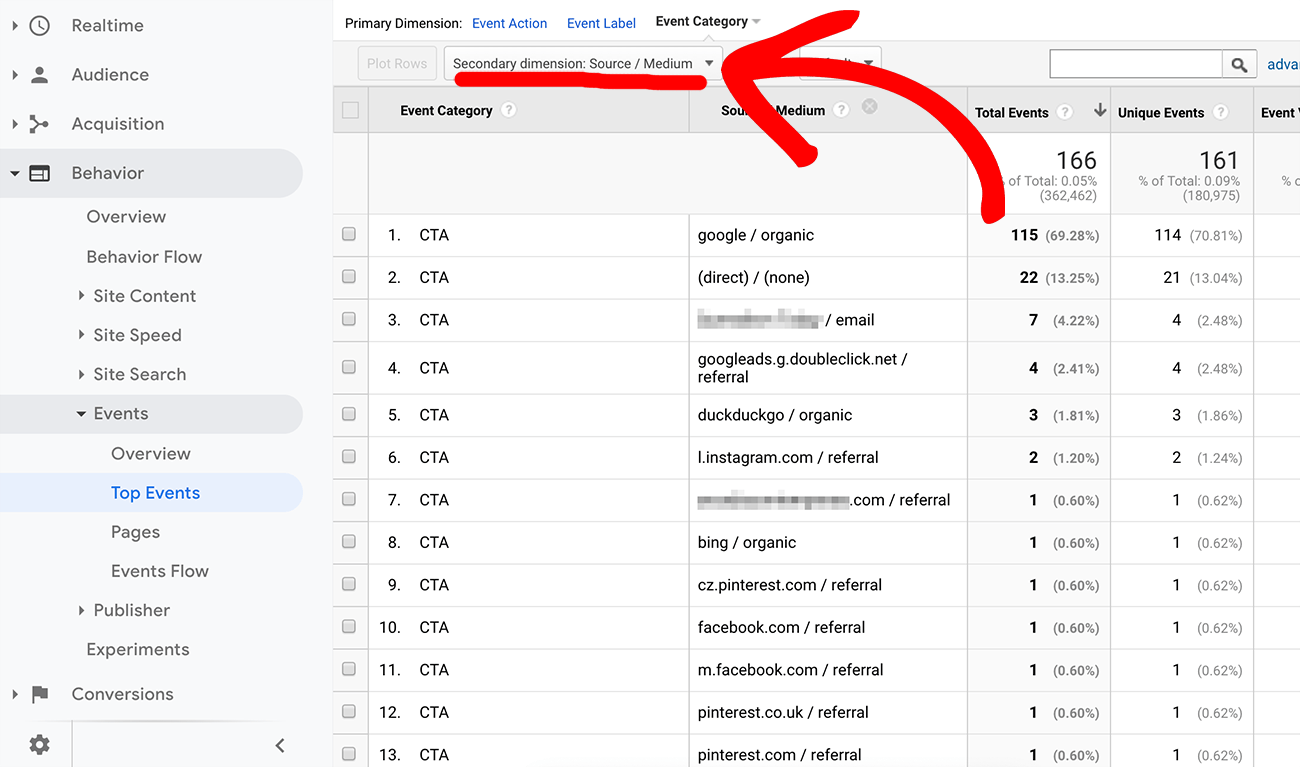 Here are other some ways to begin digging into this data.
Things to Explore:
Try setting the Secondary Dimension to Page.
Try the other menu items under events (such as Event Action and Event Label.)
There are a lot more options to explore in the secondary dimension drop-down.
That's it! Now you know how to find your custom link click events you've created with MonsterInsights!
Are you interested in creating goals in Google Analytics for some of these events? Then please see our blog post: How to Create a Goal in Google Analytics to Track Conversions.