Keeping your billing information up to date is important as it ensures that your license is renewing successfully on time. If you need to update your billing information for your MonsterInsights account you can do so with the following steps in this guide.
How to update your billing information changes depending on the payment method you selected, credit card or PayPal, during the checkout process.

Please select below the option that you used to purchase MonsterInsights with.
Update Credit Card Information
To get started, please log in to your MonsterInsights account.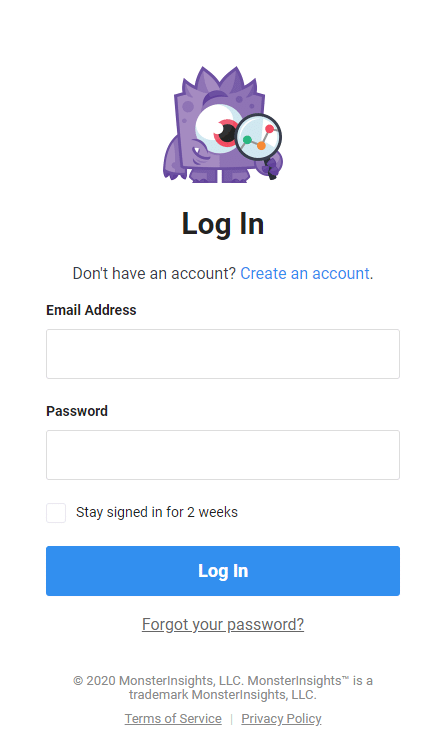 Once you have logged in, click on the Billing tab. On the right side of the screen, click on the Update Payment Method button.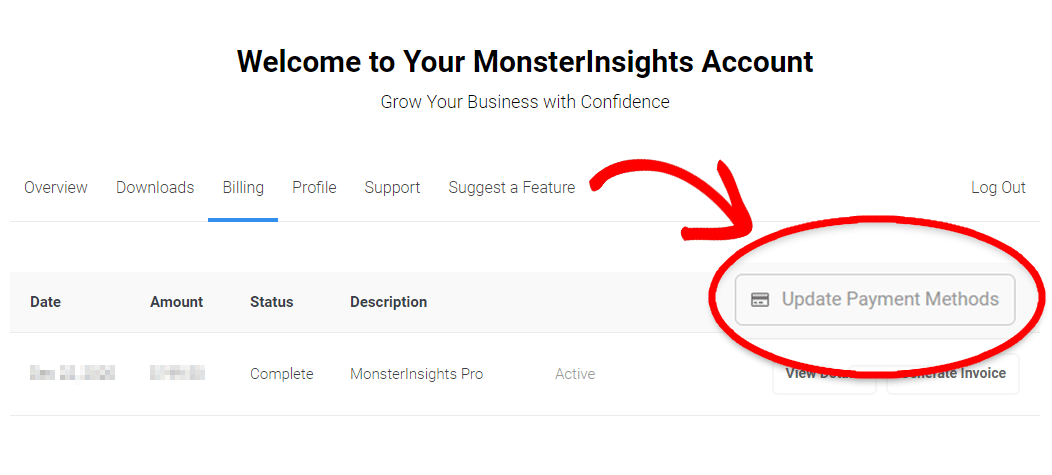 Note: If you are unable to see Update Payment Method as an option, that means you paid for MonsterInsights using PayPal.
Once you click on this option, a pop-up will appear on the page that will display your current card on file.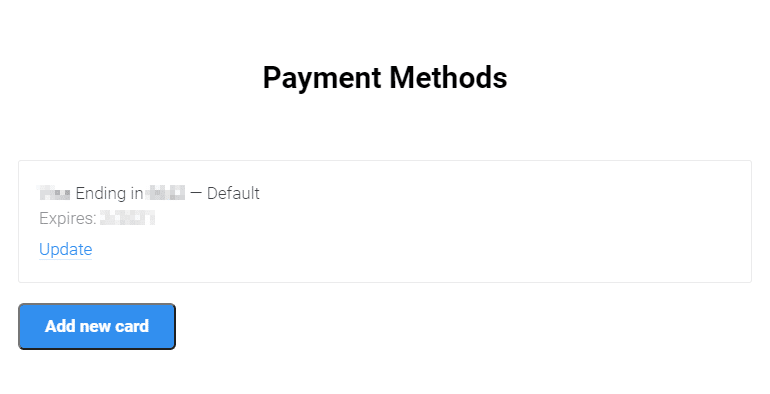 You can then click Add new card which will then display a form where you can enter your new card details for your account.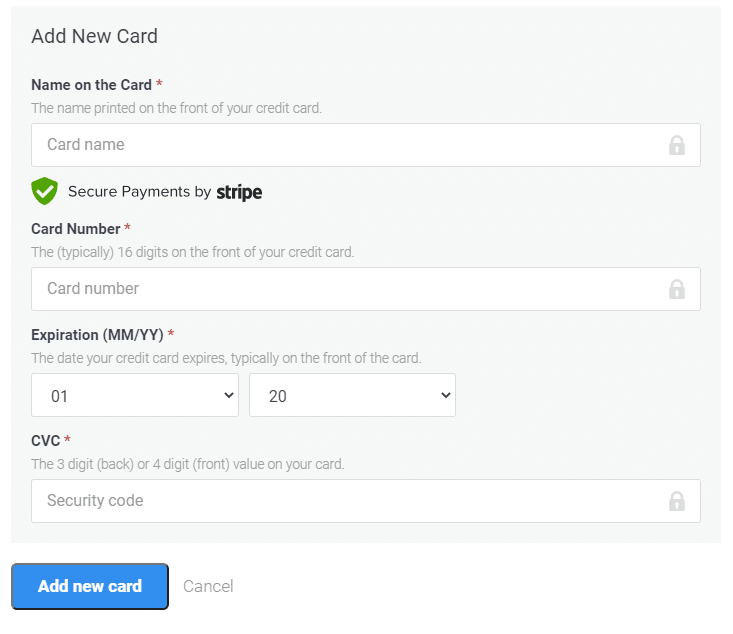 Update PayPal Billing Details
If you purchased your subscription with PayPal, all the payment information can be found within your PayPal account. If you need to update this information, please follow the steps below:
From your computer, here's how to change your preferred payment method:
Click Wallet.
Select your payment method from the left side of the page.
Click Set as preferred.
From your PayPal app, here's how:
Tap the Wallet icon.
Select Wallet at the top of the list
Tapping the Payment Method you'd like to use will set it as the preferred method.
And you're done!
If you have any questions about your account, reach out to our support team. We are always happy to help!