How to Upgrade From MonsterInsights Lite to Pro
Thank you for using MonsterInsights Lite — the free version of our plugin! We're glad you've decided to upgrade to MonsterInsights Pro. Upgrading to the premium MonsterInsights plugin will give you access to even more features and powerful addons. In this article, we will show you how to upgrade from the Lite version of our plugin — called Google Analytics for WordPress by MonsterInsights — to a paid license.
Step 1: Deactivate MonsterInsights Lite
It's okay to skip this step if you do not have the Lite version installed.
The first step is to remove the lite plugin (you won't need it anymore). To do that, just go to Plugins » Installed Plugins from your WordPress dashboard. Then, click on the Deactivate link under Google Analytics for WordPress by MonsterInsights.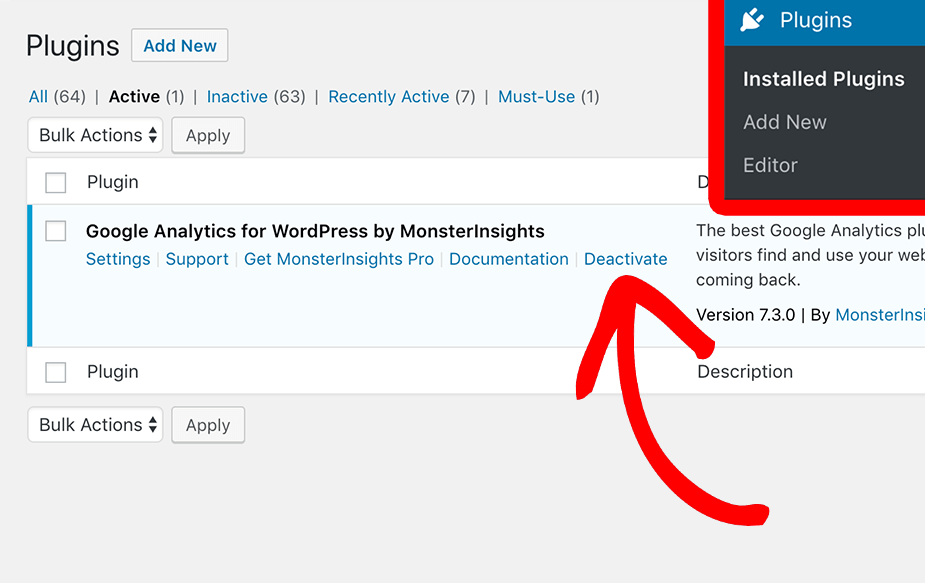 When the page reloads, you'll see the plugin has been deactivated. Now you can click the Delete link underneath it to remove it from your site completely.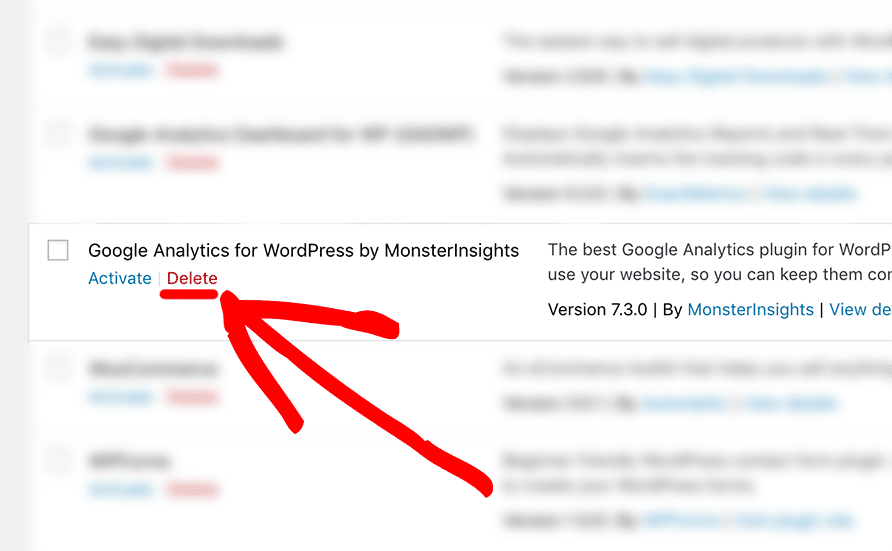 Step 2: Download MonsterInsights Pro
After purchasing your MonsterInsights Pro license, you can download a copy of MonsterInsights Pro from your My Account page.
Just click the Downloads tab, and then click the Download link next to the MonsterInsights Pro plugin.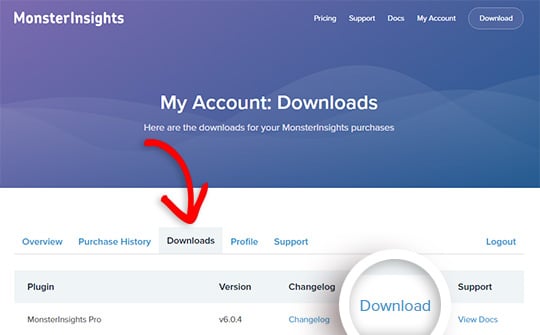 Step 3: Install and Activate MonsterInsights Pro
Finally, the last step is to install and activate the MonsterInsights Pro plugin on your website. Check out our guide on installing MonsterInsights for a step-by-step tutorial.
Congratulations! You've now upgraded from MonsterInsights Lite to MonsterInsights Pro.