Want to know how your WordPress forms are converting? The MonsterInsights Forms addon allows you to track the number of views and conversions for your WordPress forms. It works seamlessly with any WordPress forms plugins like WPForms, Formidable Forms, and more.
A few benefits of using the Forms addon are:
You can track your form impressions and submissions
You don't have to create a thank you page just for tracking form submission goals.
You can identify which forms trigger more submissions.
You can begin optimizing your forms to get more conversions.
To access the addon, you must have the Pro license plan or higher.
How to Install the Forms Addon
First, go to Insights » Addons and click Install under the MonsterInsights Forms addon.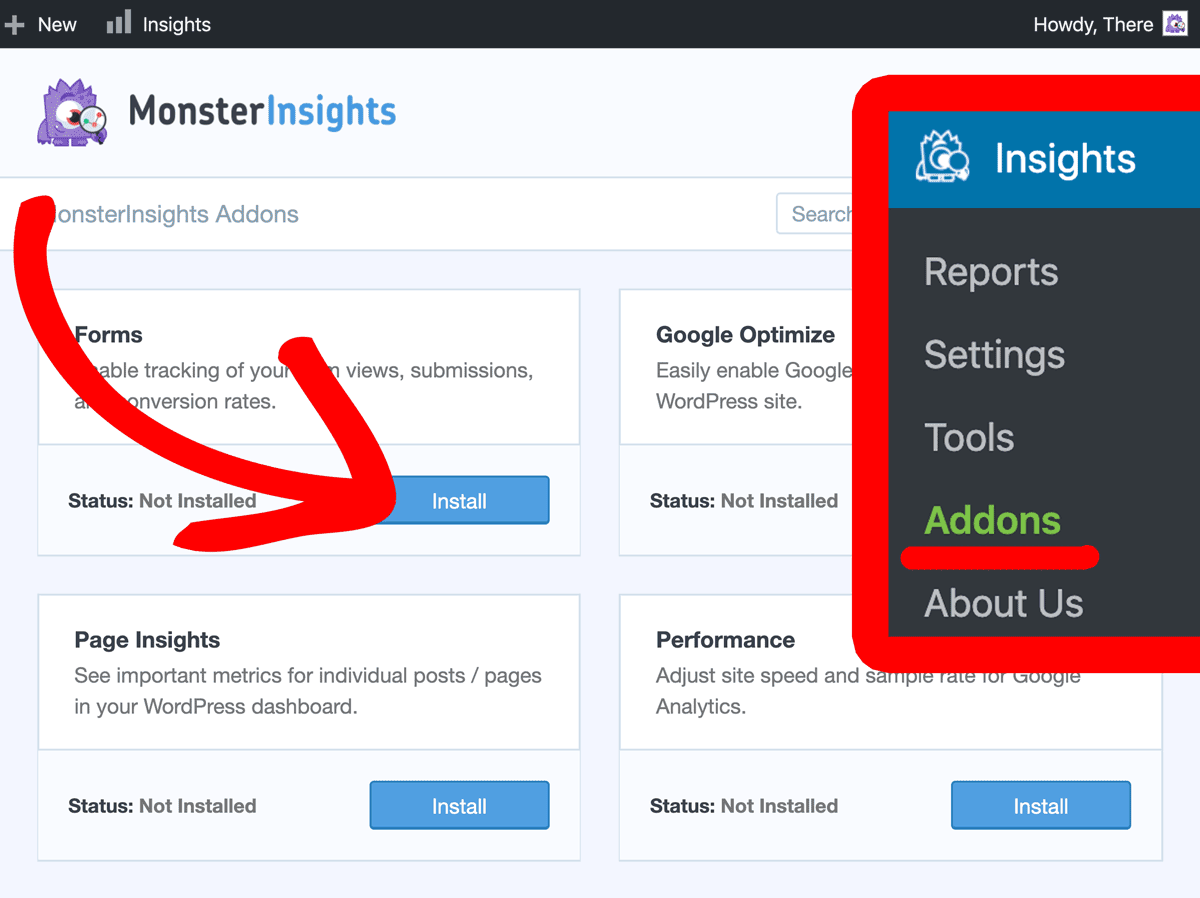 After the plugin is installed, the button will auto-activate. (If not, go ahead and click the Activate button to make sure the addon is active and ready to use.)
Congrats!
You've successfully installed the Forms addon. No further configuration is required.
How to View Your Form Stats in WordPress
It may take a day or two for Google Analytics to start gathering data on your form views and conversions.
After it's gathered some data, you can view your forms conversion stats in WordPress by navigating to Insights » Reports » Forms: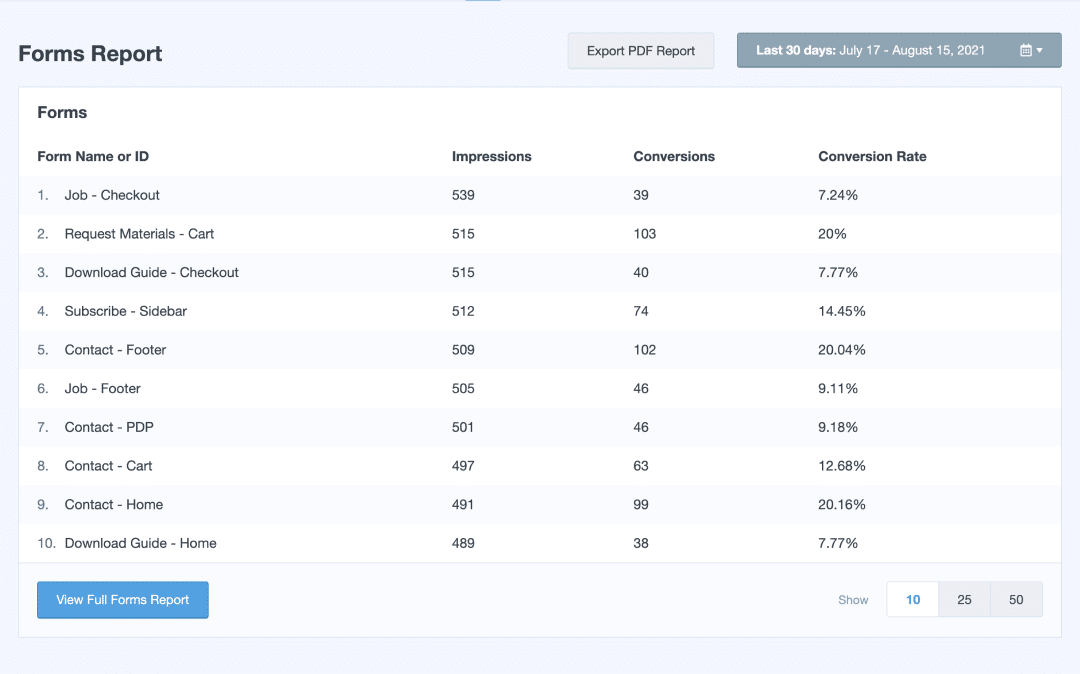 How to View Your Form Stats in your Google Analytics property
First, log into your Google Analytics property.
Go to the Events report by navigating to Reports » Engagement » Events under the Life Cycle section of the side navigation bar.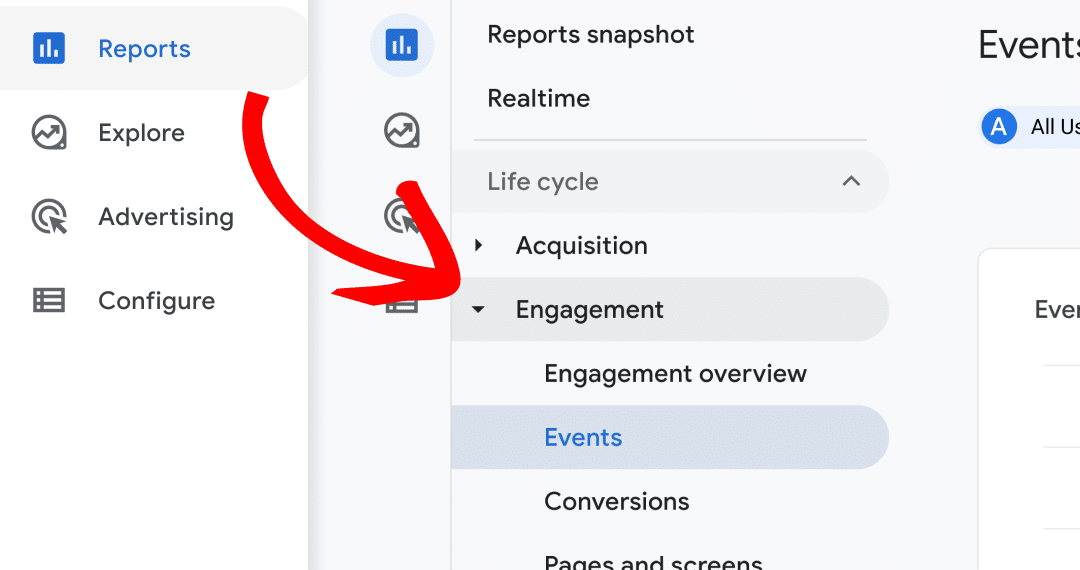 In the search input field, enter "form_impression" to view your form impression events.
Enter "generate_lead" to view your form submission events.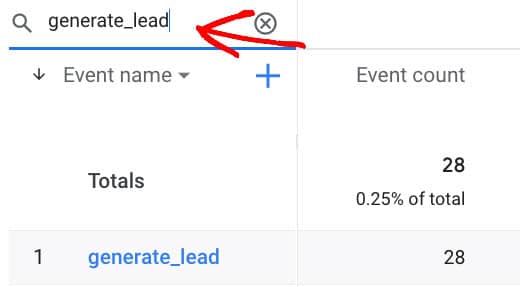 Note: You can see more stats (e.g., real-time, geolocation, and parameter metrics) for each event by clicking on form_impression or generate_lead in the Event name column.
To see the form IDs on the Events report, click on the plus (+) icon next to the Event name column heading to add the form_id parameter as a report column.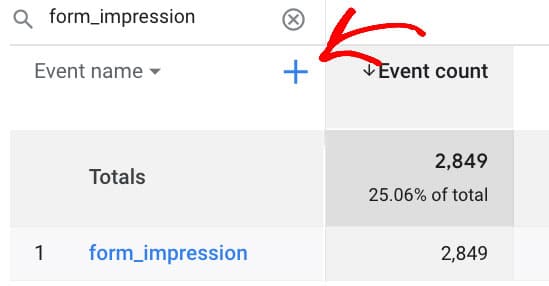 You'll find the form_id dimension under the Custom (Event-scoped) section of the popup menu that appears after clicking on the plus (+) icon. Click on form_id to add it as a column to your report.

That's it! Now you know how to track your WordPress form conversions in Google Analytics.
If you're monetizing your website with ads, you might also want to check out how to enable ads tracking.