The MonsterInsights Ads addon tracks the performance of your ads, so you can optimize them for maximum revenue. It gives you detailed insights on the performance of your ads at a glance. With the Ads addon, you can…
Track how many clicks each banner is receiving
Discover which ads your audience are ignoring
Identify the most effective ad placements
And more…
To access the addon, you must have the Plus license plan or higher. Before starting, you'll also have to have the MonsterInsights plugin installed and authenticated with Google Analytics.
Installing the Ads Addon
First, go to Insights » Addons and click Install under the MonsterInsights Ads addon.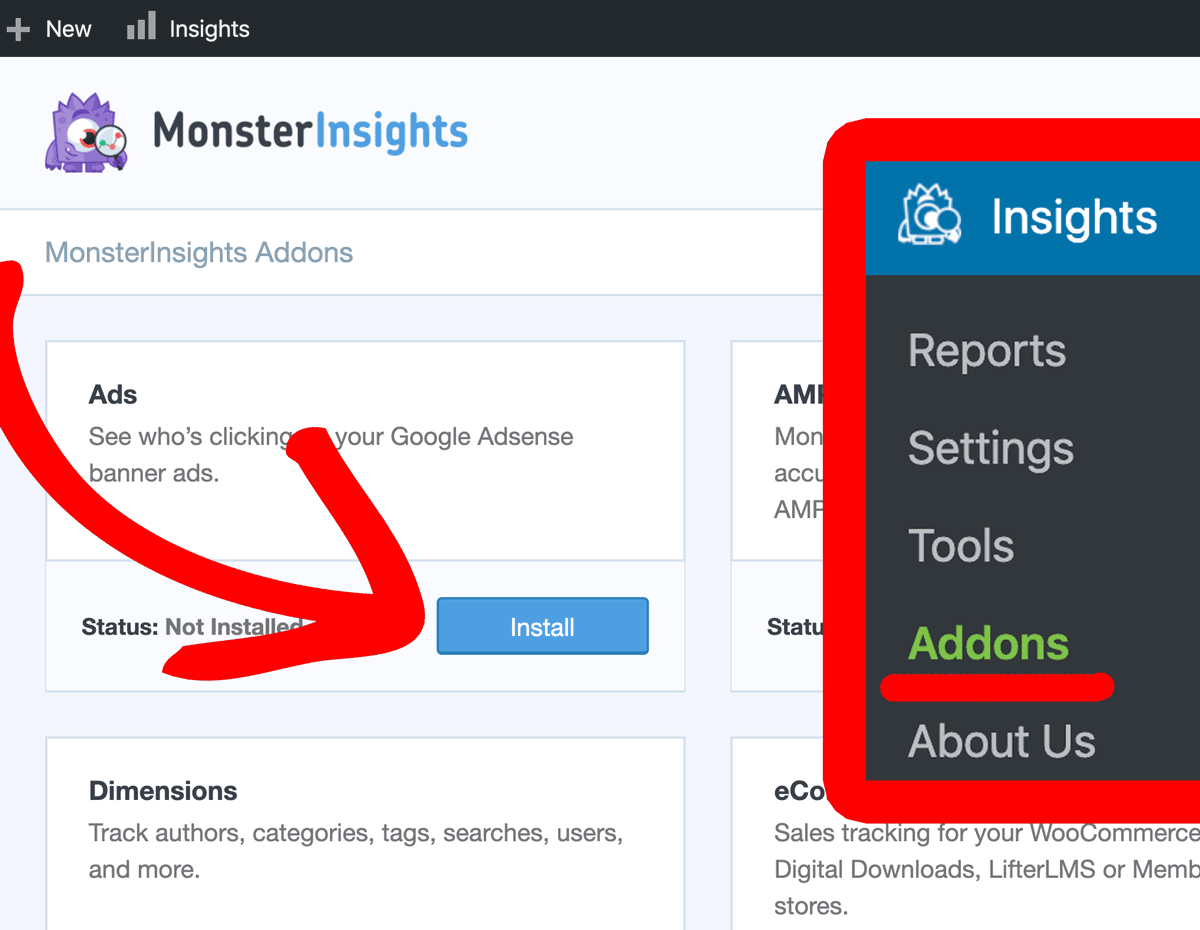 After the plugin is installed, the button will auto-activate. (If it doesn't, go ahead and click the Activate button to make sure the addon is active and ready to use.)
Now you'll need to integrate Analytics with your AdSense account.
Integrating Analytics With Your AdSense Account
Log into your Google Analytics account and select the website in which you'd like to link Analytics and AdSense.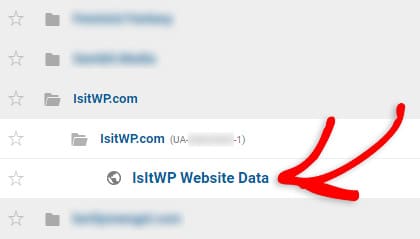 Now click Admin on the left taskbar.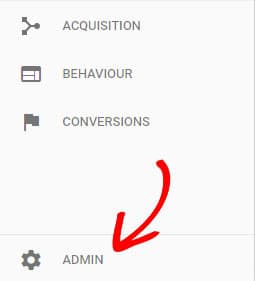 In the property column, click AdSense linking.

Now click the +New AdSense Link button.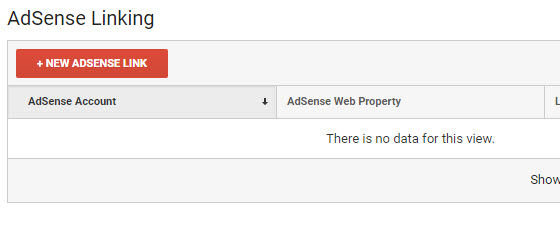 Select the AdSense property that you want to link with your Analytics property. Then, click Continue.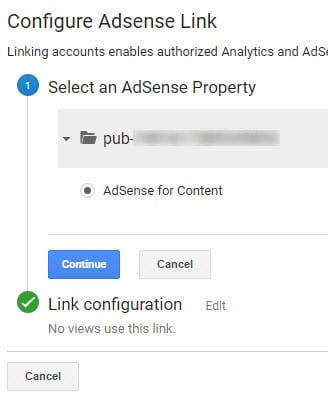 Now select the Analytics view in which you want your AdSense data to be available. Then, click Enable Link, and click Done.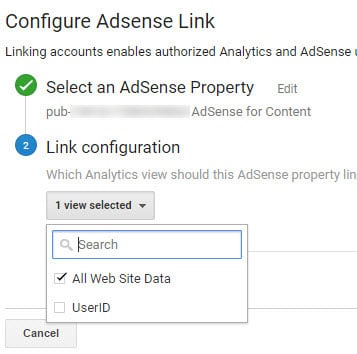 Enable Google AdSense Tracking
Now select the checkbox to enable Google AdSense tracking will be automatically enabled at Insights » Settings » Publisher » Ads.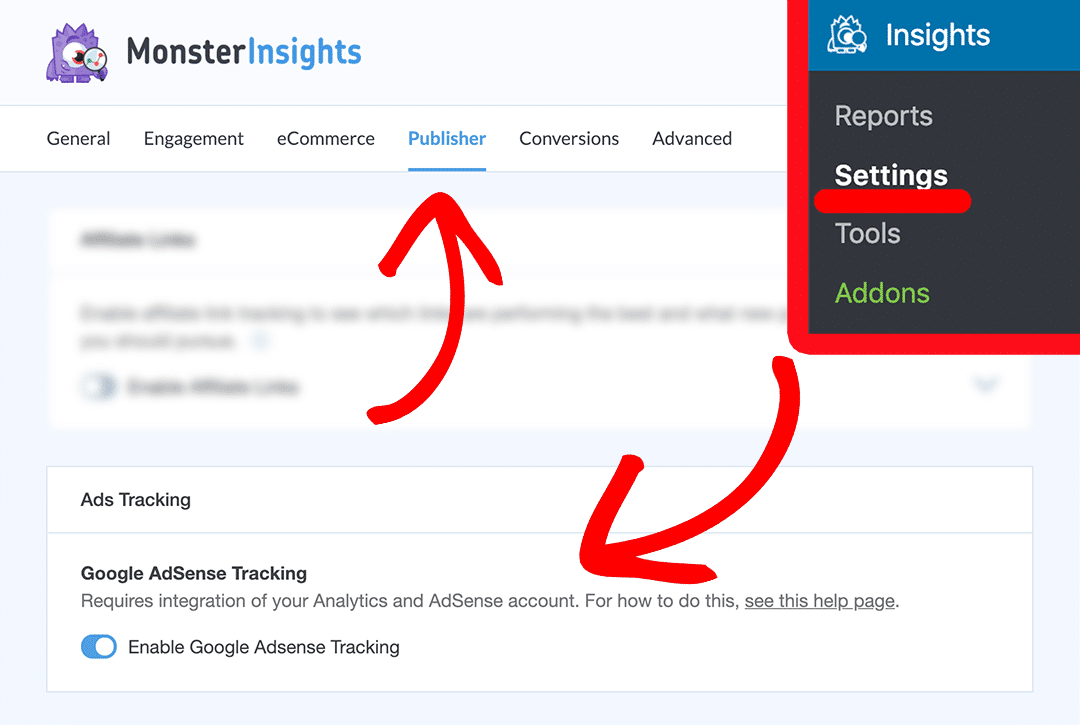 That's it! No further configuration is required.