Of your visitors who click your outbound links, where did they come from? This can be valuable information for site owners, especially if you're making money from those clicks through affiliate links or ads.
If you know particular sources of traffic are getting you better results, then you'll know where to focus your attention.
In this article, we'll show you how to find the source of outbound traffic in Google Analytics.
Prerequisites for Finding the Source of Outbound Traffic:
First, you'll need to be sure MonsterInsights is set up. Here's how to set up MonsterInsights tracking.
Then, you'll need to have outbound link tracking setup. Here's how to set up outbound link tracking.

If that wasn't already set up, you might not have any data yet. You'll want to wait a little bit for Google to collect some data.

If you're using a site caching plugin, you'll want to clear that. If you don't see a clear cache button at the top of your site when you're logged in, you likely don't have one.
Google Analytics
Step 1. Navigate to analytics.google.com. There, you'll click Explore in the sidebar.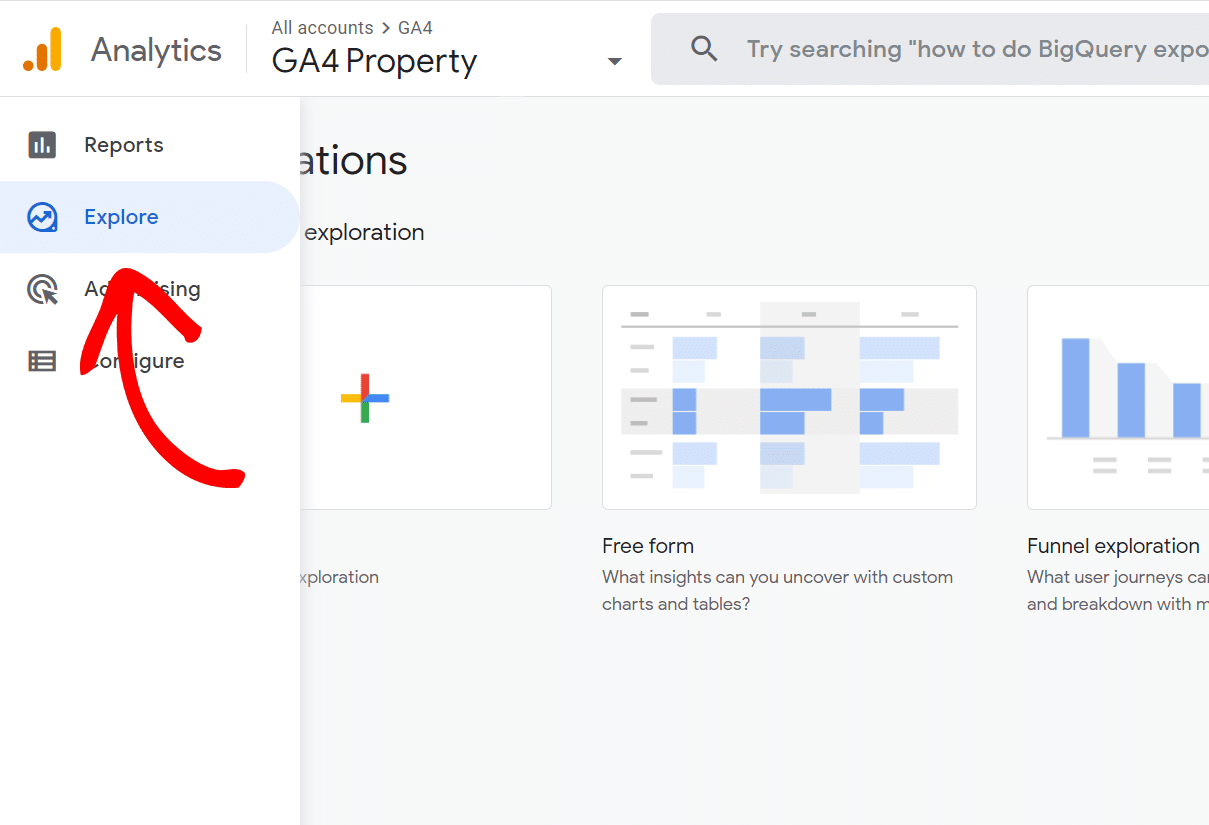 Step 2. Next, you'll want to click Blank to create a new custom report.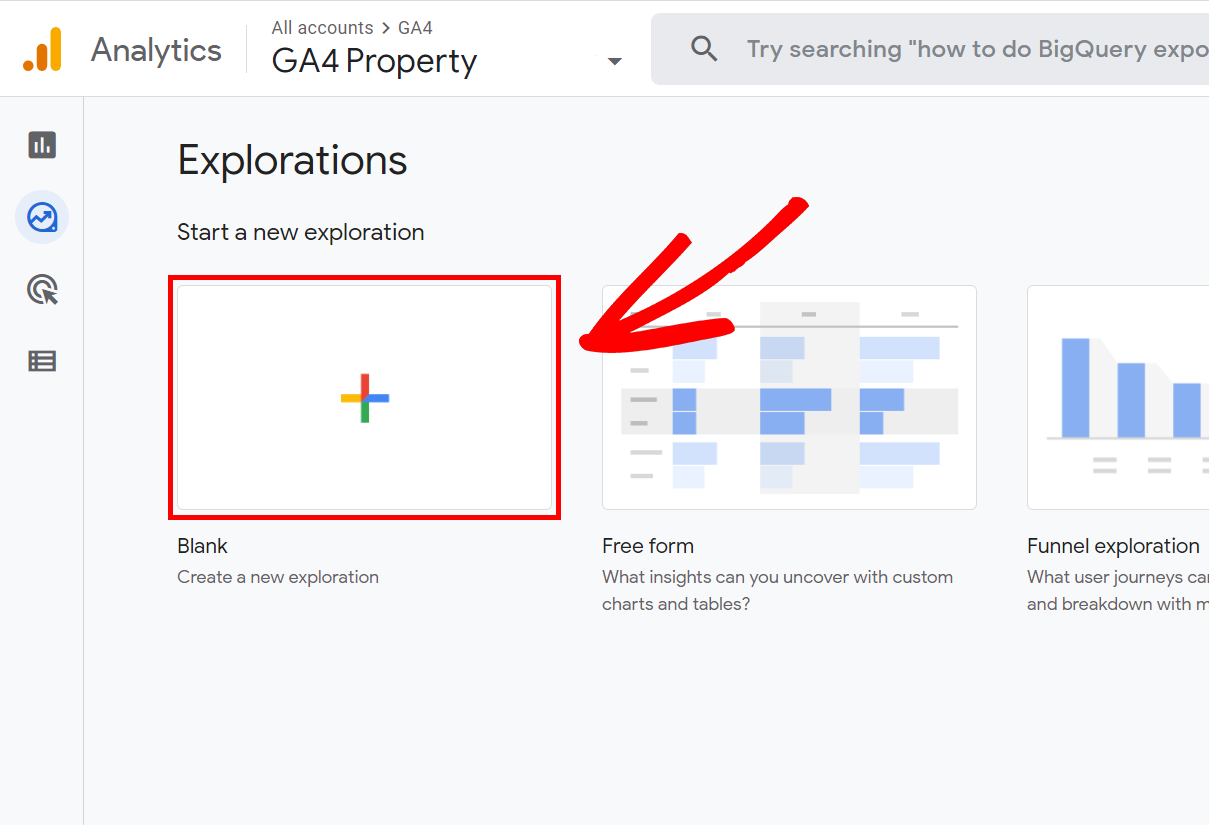 Step 3. To review your outbound link sources you'll need to create a custom report with the variables below: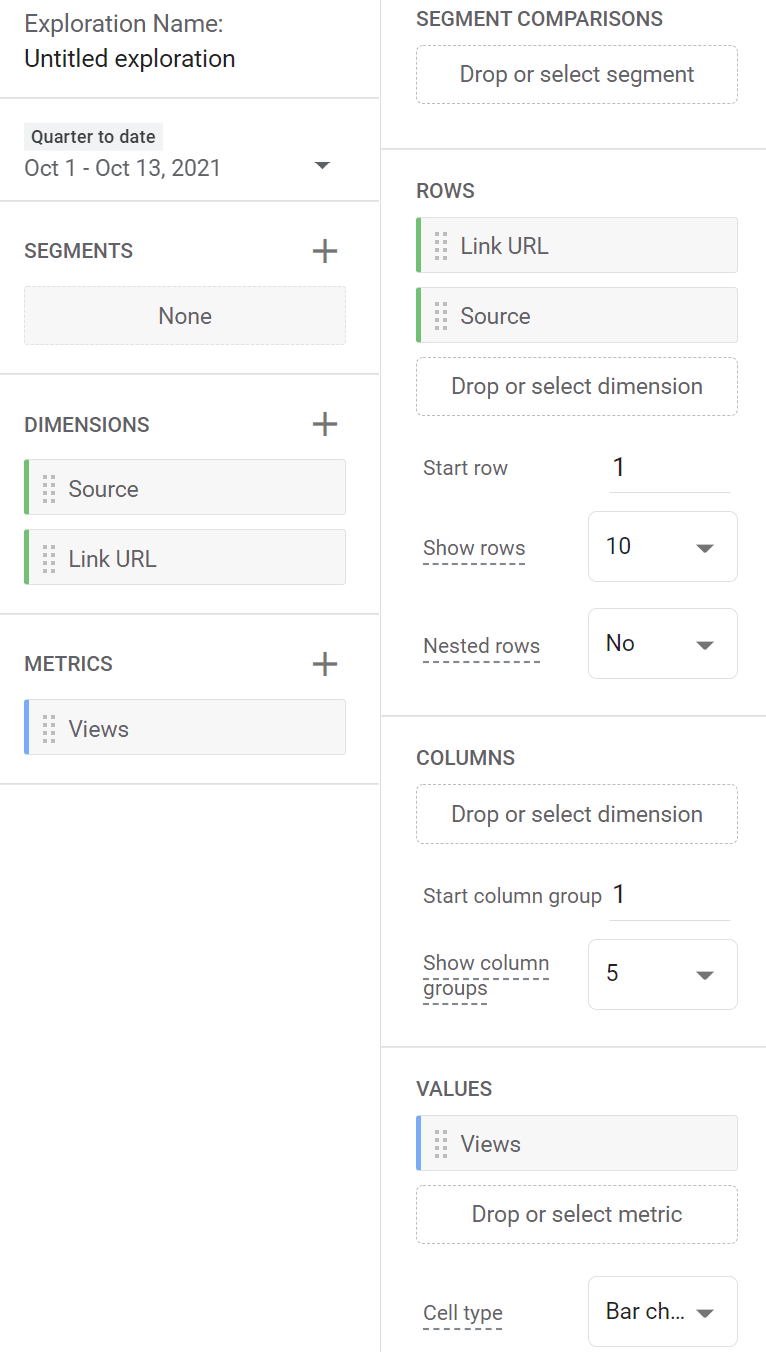 For the sections Dimensions, Metrics, Rows and Values, please add the following variables…
Dimensions: Source, Link URL
Metrics: Views
And then drag and drop them into the next column:
Rows: Source, Link URL
Values: Views
To add a variable to your report click on the + (plus sign) next to the section you want to add a variable to.
Step 4. You can review the table within the preview pane on the right half of the page. Anytime you wish to use this report you can navigate to the Explore page and you will find your report already to view in the table.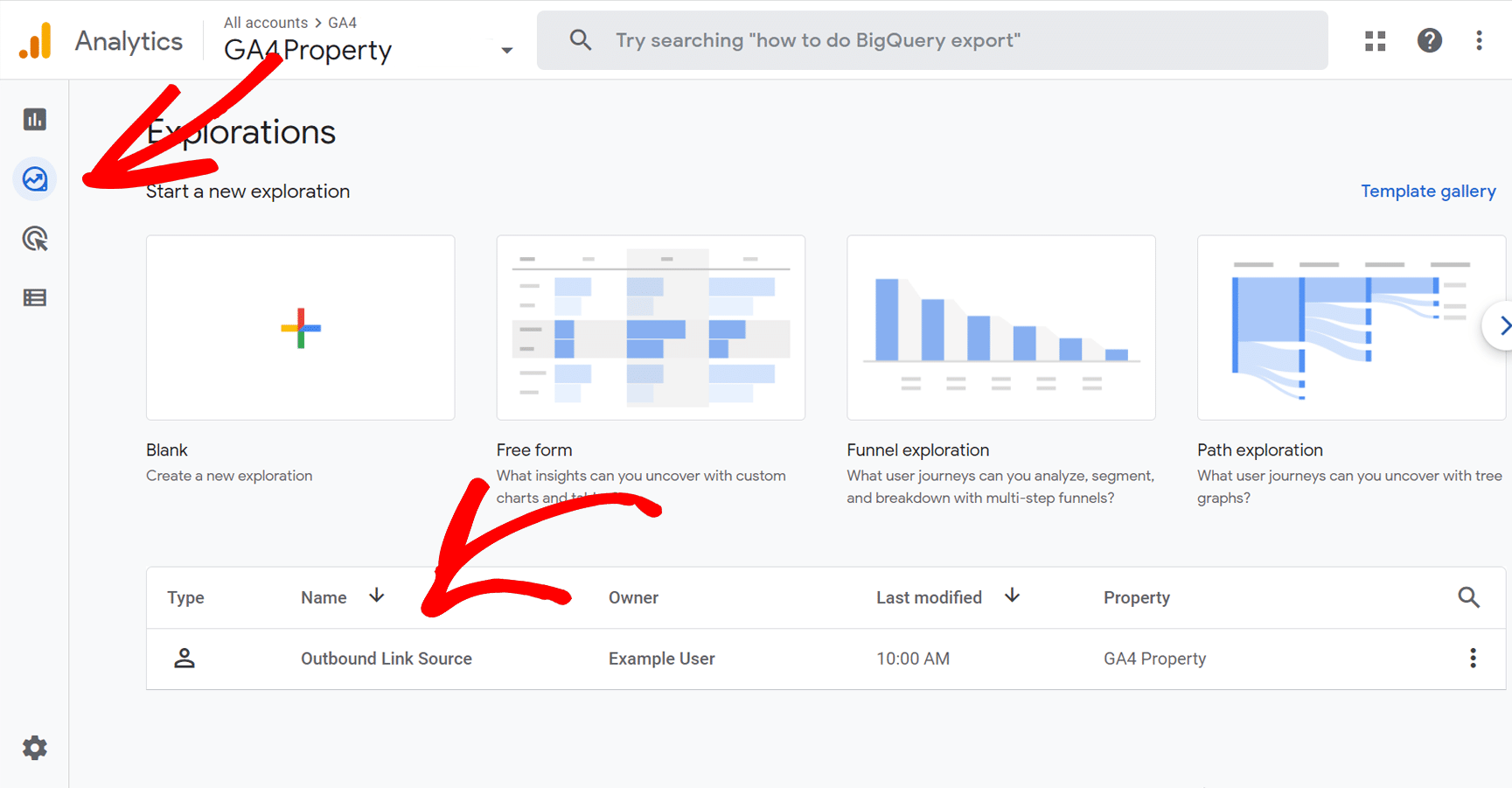 With that, you're done. Pat yourself on the back for getting here!
Now you know how to find the source of your visitors who click your outbound links!
Interested in learning how to setup affiliate link tracking with Google Analytics? Check out our article: How to Set Up Affiliate Link Tracking in WordPress.