Google has introduced Google Analytics 4 (GA4), a next-generation measurement solution to replace the previous generation of Analytics known as Universal Analytics (UA).
On July 1, 2023, standard Universal Analytics properties will stop processing new hits. If you still rely on Universal Analytics, we recommend that you prepare to use Google Analytics 4 going forward. (Read more)
If you are currently tracking with a UA property, we recommend tracking data into both a UA property and a GA4 property by using our Dual Tracking feature found at Insights » Settings.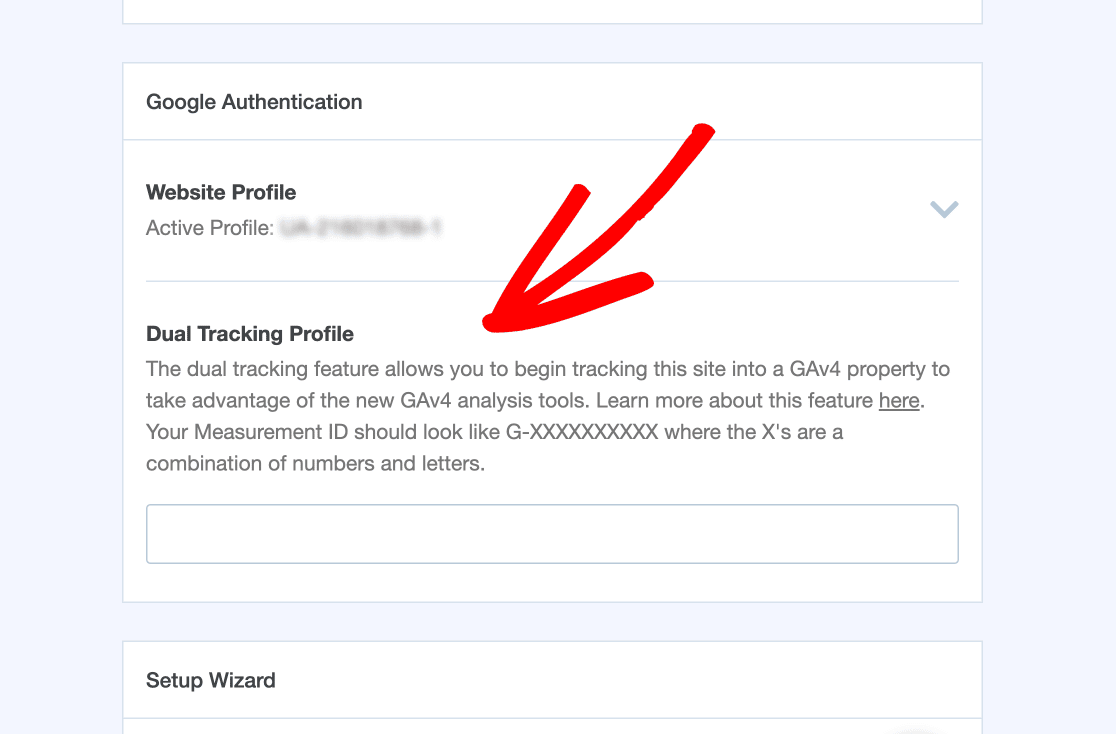 GA4 is still fairly new, and at MonsterInsights, we anticipate some changes or adjustments while things are being finalized. By dual tracking, MonsterInsights users can rest assured they're tracking data into their UA property and GA4 property, until UA properties are officially discontinued on July 1, 2023.
In this article, you'll learn how to set up dual tracking and how to make sure your GA4 tracking is fully setup.
Connect MonsterInsights to GA4
The first step is to connect MonsterInsights to GA4. If MonsterInsights is already authenticated with a UA property, you'll need to click the Reconnect MonsterInsights button to connect to a GA4 property instead.
When you connect and authenticate MonsterInsights with a GA4 property, MonsterInsights will automatically create custom dimensions needed for advanced tracking features to work as expected, such as eCommerce tracking, Custom Dimensions tracking and more.
Here's an example of how your Google Authentication settings should look like: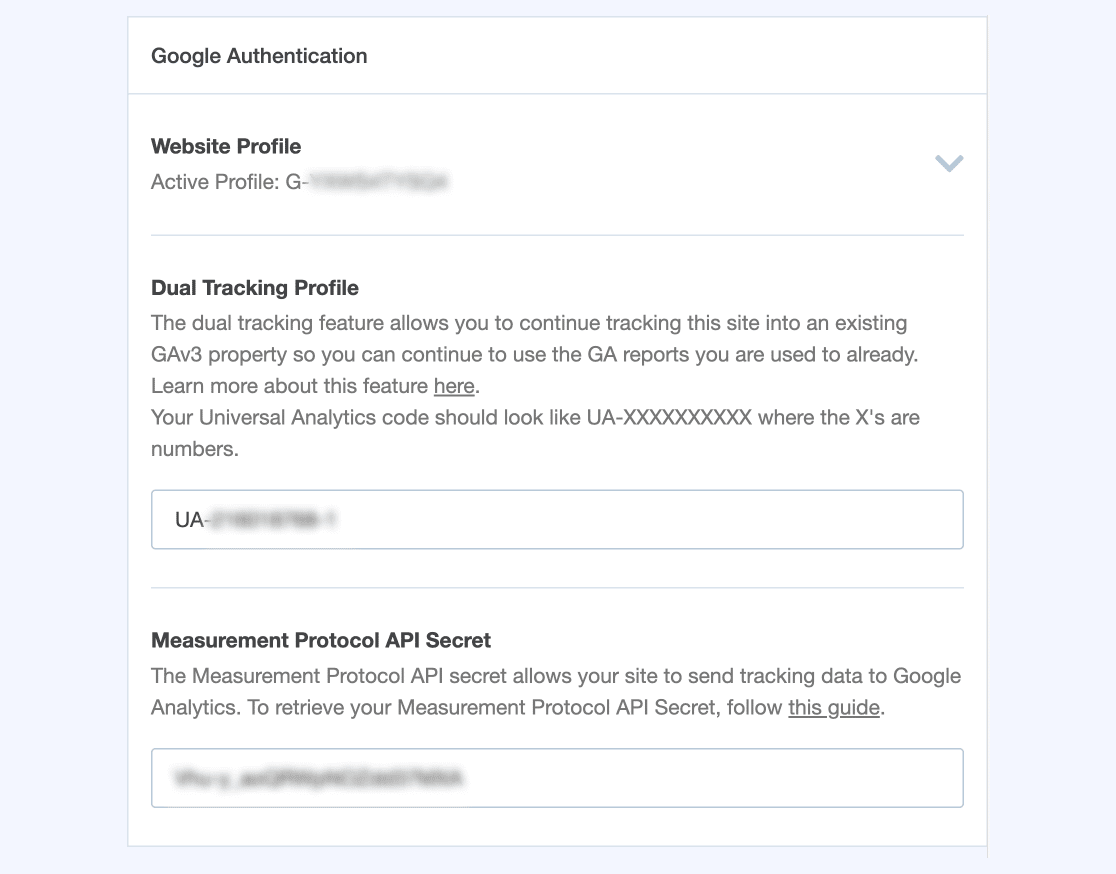 MonsterInsights should be authenticated with your GA4 property, which means your Active Profile will show a measurement ID in the format of G-XXXXXXXX. MonsterInsights reports will display data pulled from your GA4 property only.
The Dual Tracking Profile is your UA tracking ID in the format of UA-XXXXXXX-X, which means you'll continue to track data into your UA property but to view UA specific data and reports, you can go to analytics.google.com.
Find and Add Your UA Tracking ID
To find your tracking code for your existing UA property, go to analytics.google.com » Admin » Property Settings » Tracking Id.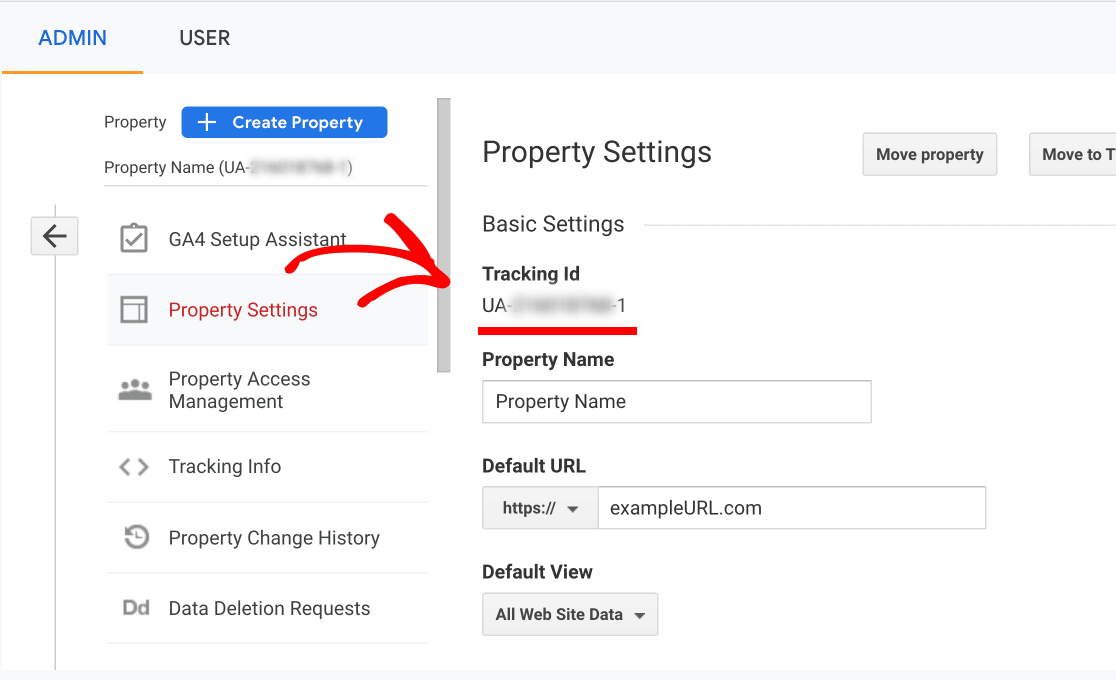 Copy and paste this Tracking Id into the Dual Tracking Profile within your WordPress site at Insights » Settings.
For Dual Tracking to work correctly both your UA and your GA4 properties must be under the same Google Analytics account.
Remember to click Save Changes and you're done.
If you don't have a UA property and don't wish to do dual tracking, you can skip this step.
Complete GA4 Setup
Since MonsterInsights is now connected to a GA4 property, there are a few extra steps to take to complete setup.
Once you connect to your GA4 property, you'll notice a new Measurement Protocol API Secret option appear: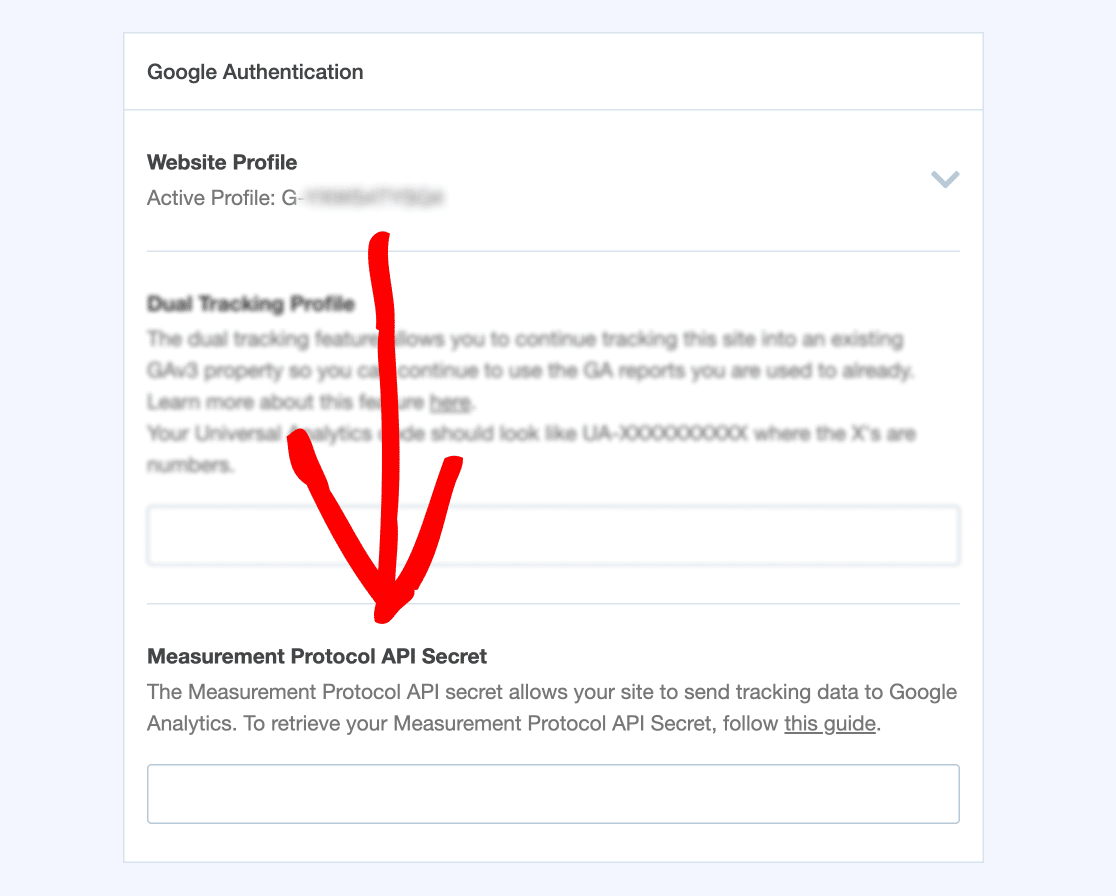 Make sure to create your Measurement Protocol API Secret value and insert the key into the option. Remember to click Save Changes.
Lastly, double check that Google's built-in enhanced measurement option at analytics.google.com » Admin » Data Streams and by clicking into your existing data stream, or clicking into the data stream that is connected to MonsterInsights, is turned off or disabled: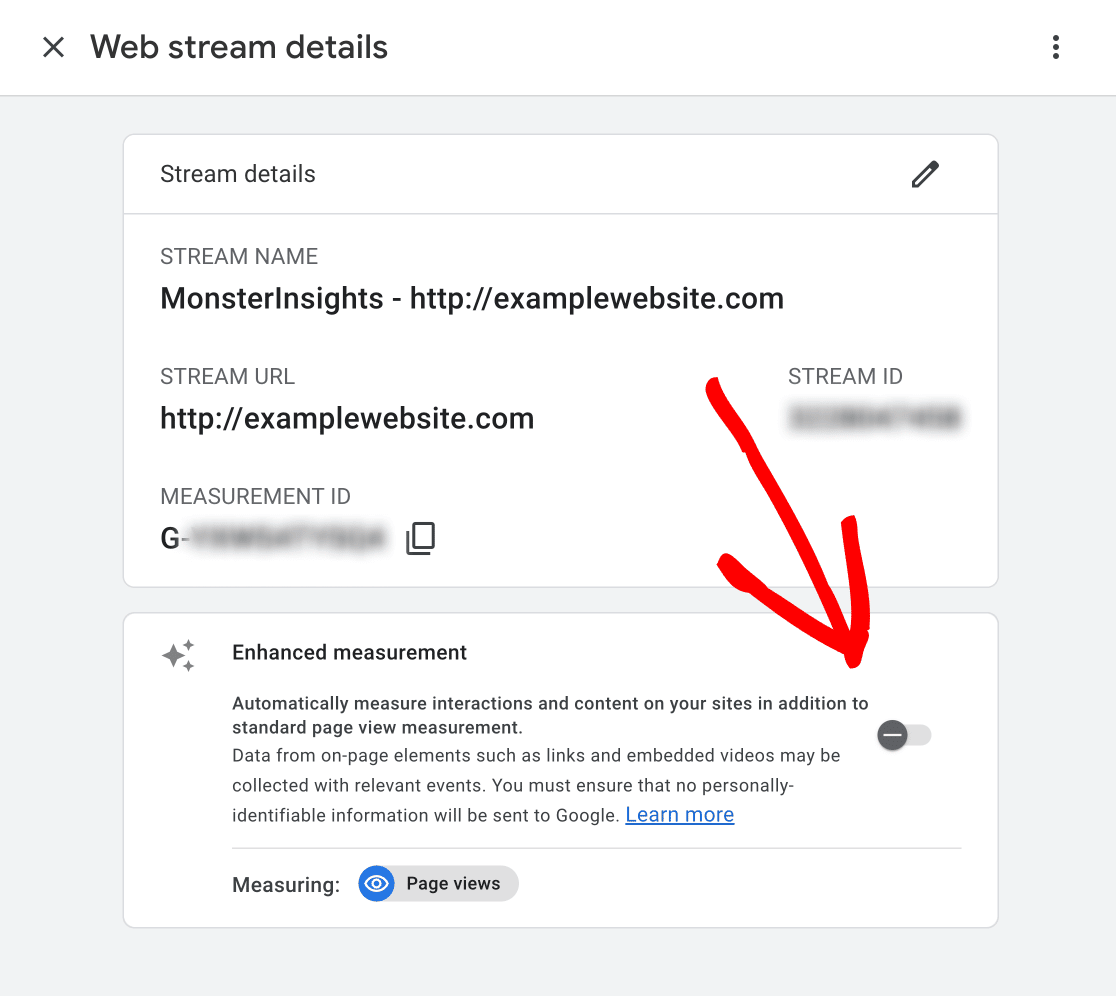 Google's enhanced measurement option doesn't need to be enabled for MonsterInsights users to track downloads tracking or scroll tracking, since MonsterInsights already provides these advanced custom tracking features, and leaving the option on sometimes interferes with tracking.

That's it! You learned how to set up Dual Tracking in MonsterInsights and to make sure you're fully tracking custom events into your GA4 property.
What's next? Learn about the differences between a Google Analytics 4 property and a Universal Analytics property.