Ready to get started with the best Google Analytics plugin for WordPress? It's easy to do in just a few clicks. In this guide, we'll walk through the process of installing the MonsterInsights plugin on your WordPress site.
Step 1: Download the MonsterInsights Plugin
To get started, you'll need to download the MonsterInsights plugin.
First, log in to your MonsterInsights account by clicking the Login link at the top of the page.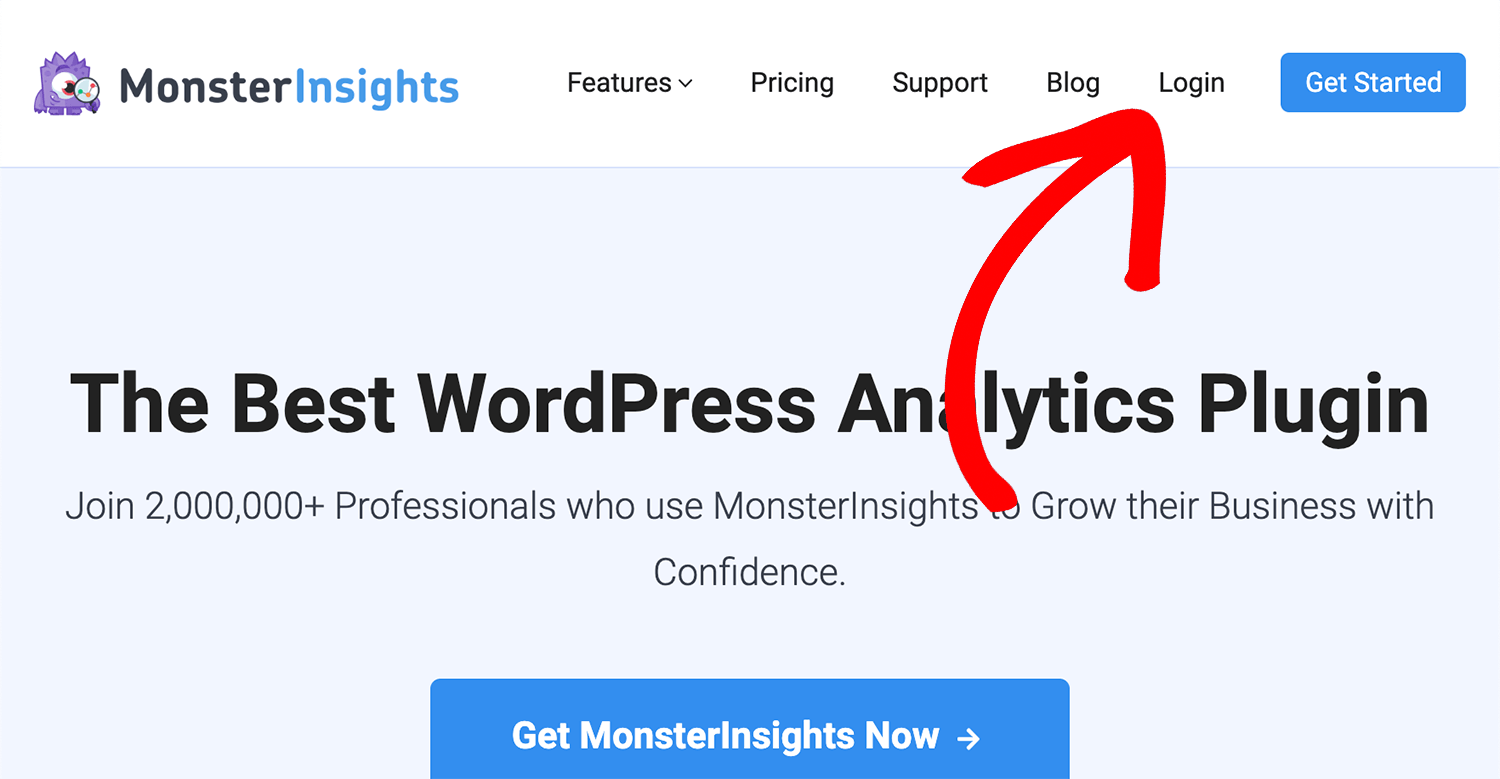 2. Next, Log in.
3. Then you can navigate to your MonsterInsights Downloads area: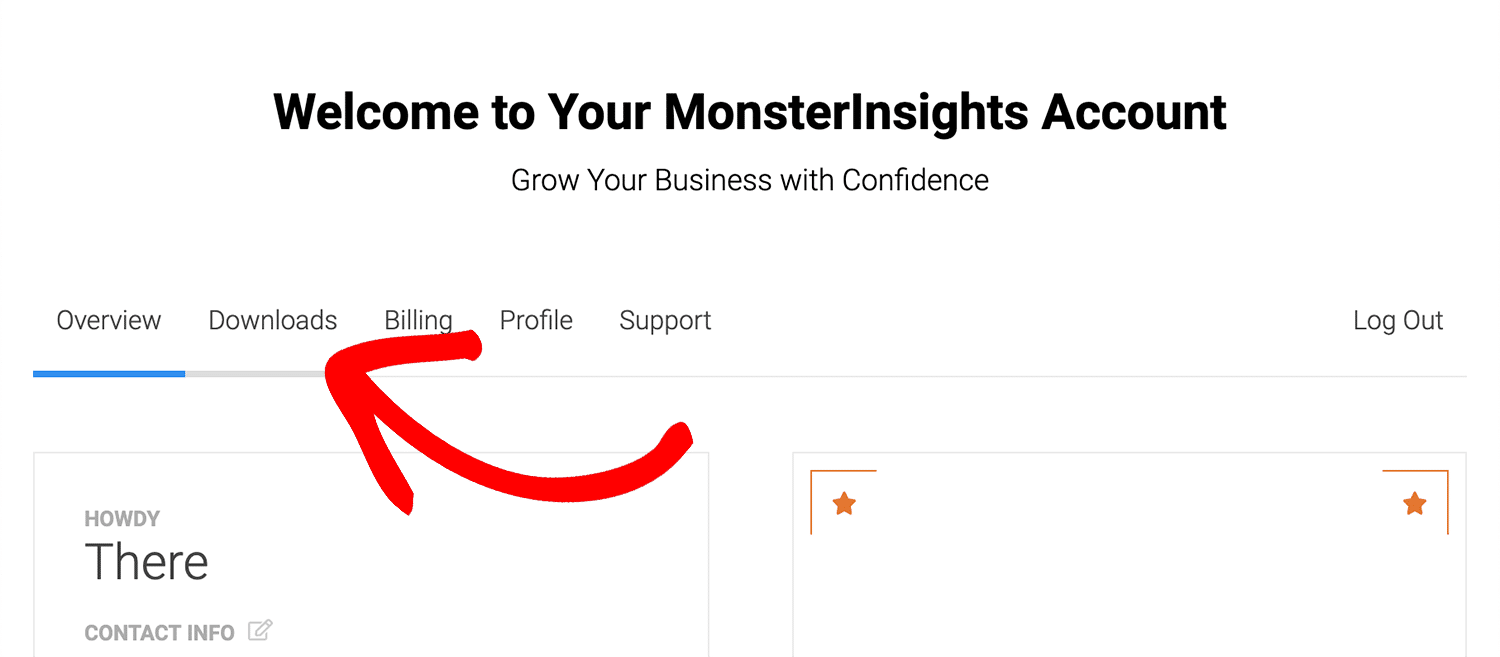 4. To download MonsterInsights, once in the Downloads area click the Download link on the right next to the MonsterInsights Pro or Plus plugin: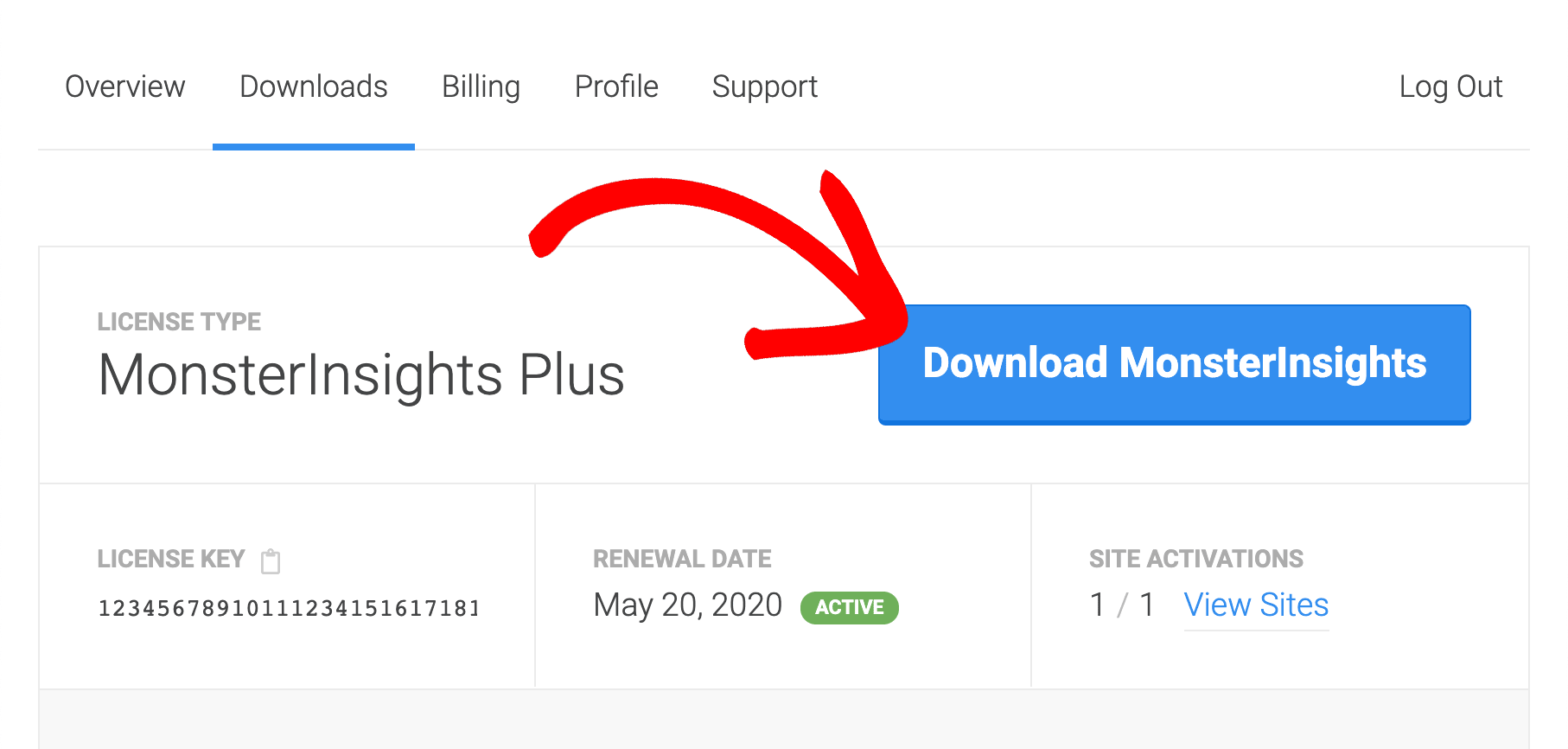 Step 2: Upload and Install the Plugin on Your WordPress Site
Note: Before installing MonsterInsights, you'll want to remove any other Google Analytics plugins or tracking code you may have installed previously.
Now that you have the download file, you can navigate to the site where you want to install MonsterInsights and log in to the WordPress admin dashboard.
Then navigate to Plugins » Add New and click the Upload Plugin button at the top.

On the next screen, you can click the Choose File button to select the zip file you just downloaded. (If you've downloaded MonsterInsights but don't see a zip file to upload, it may be due to your web browser if you're using Safari. See our FAQ for more details.)
Then click the Install Now button to upload the file and install the plugin on your site.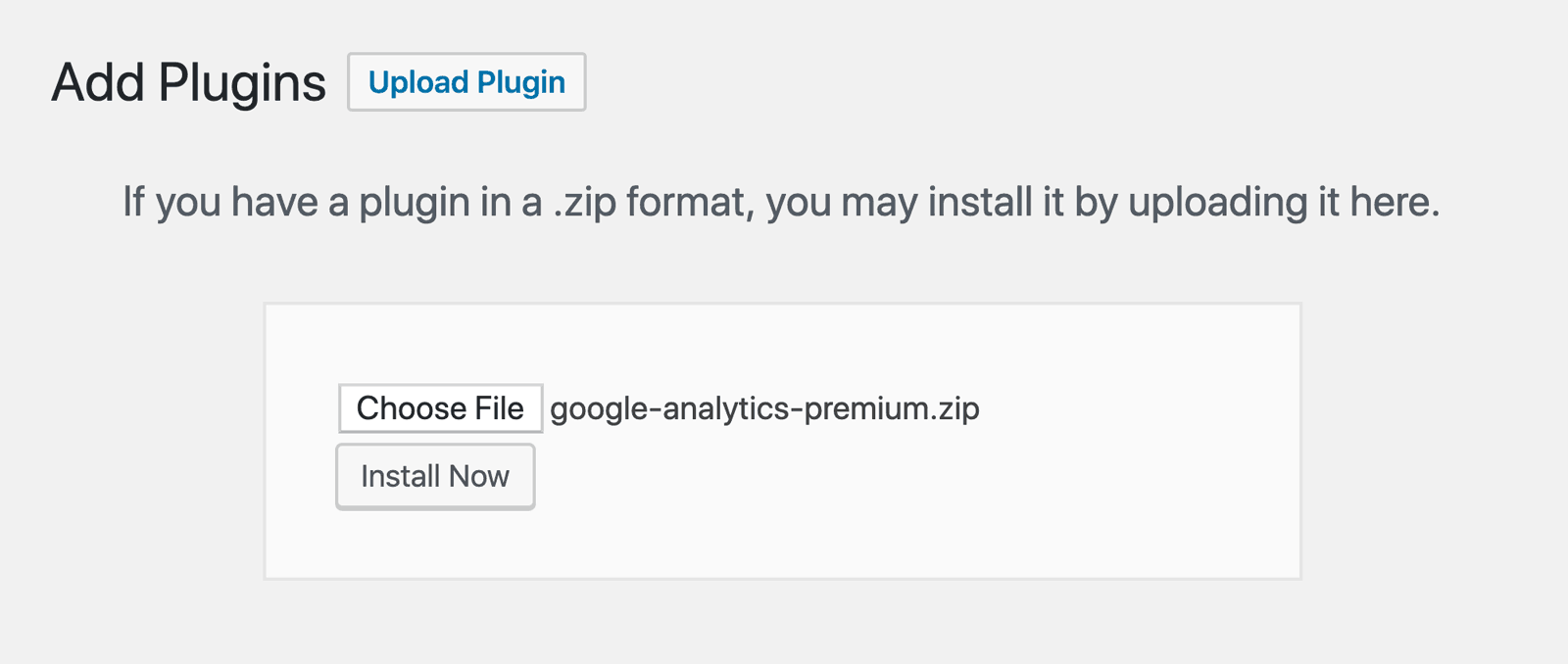 Once the plugin has been uploaded and installed, you can click the Activate Plugin button to activate it on your site.

Finally, you'll need to enter your license key. You can find your license key on your My Account page.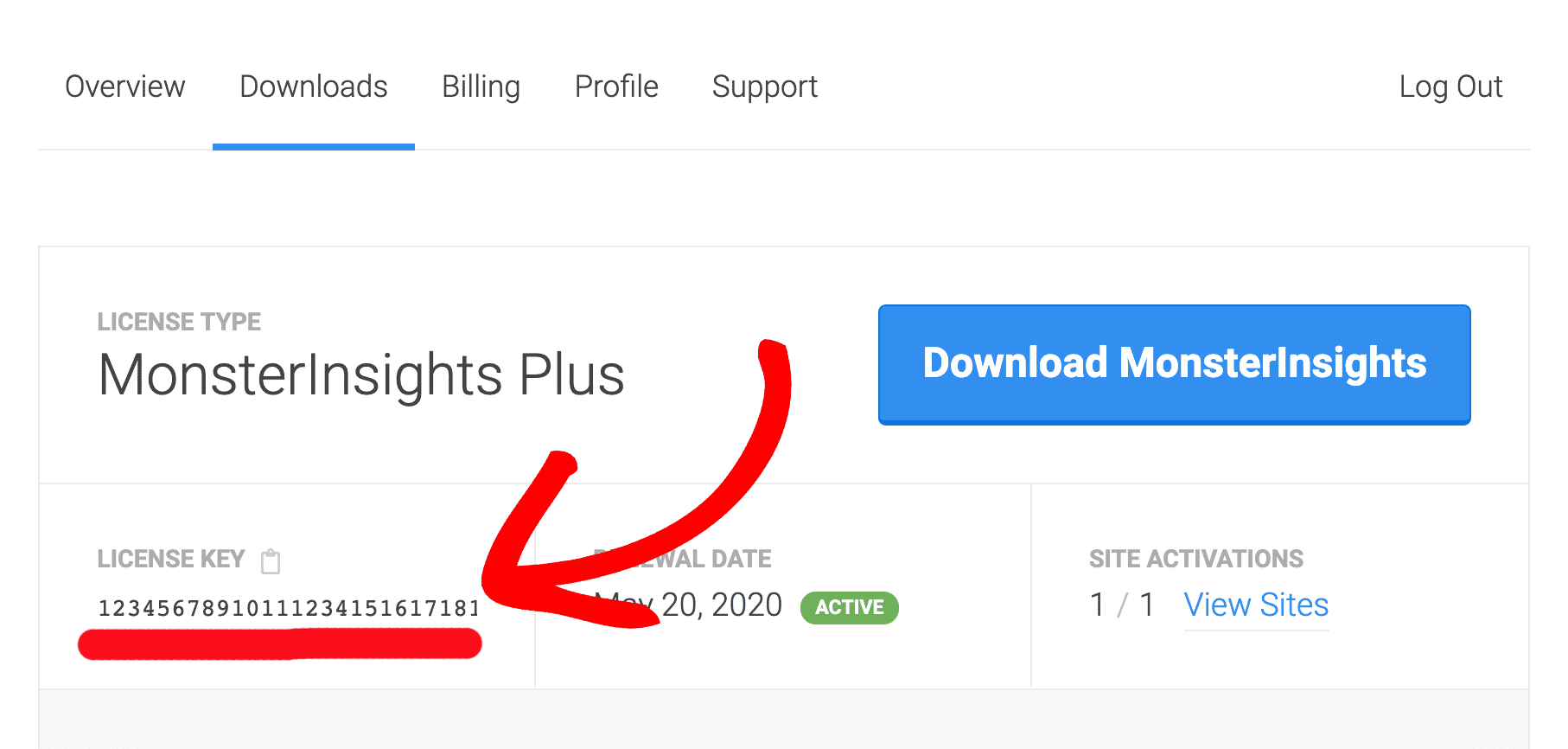 Back in your WordPress dashboard, you can navigate to Insights » Settings to enter your license key, and then click the Verify Key button.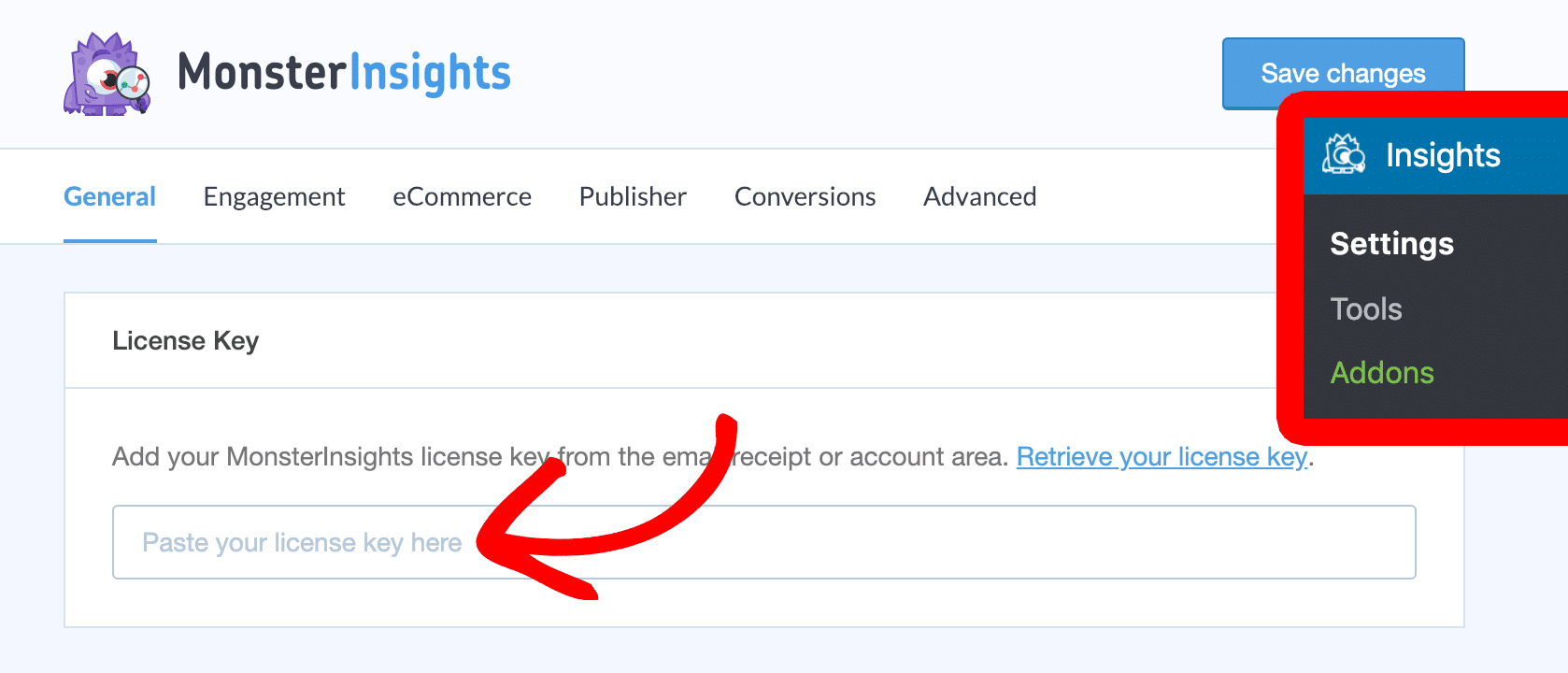 That's it! Now that the plugin is activated, you can follow our guide to connect to Google Analytics.