Setting up a property in Google Analytics is super simple! Google Analytics allows you to add up to 99 additional properties for each Analytics Account (website) below you'll find a walkthrough on how to set up MonsterInsights for your site.
Prerequisites:
You have a Google Analytics account
You have a website
Let's get started
While logged into your Google Analytics account select the site you want to set a new property on.
Click on the cog to access the Admin panel: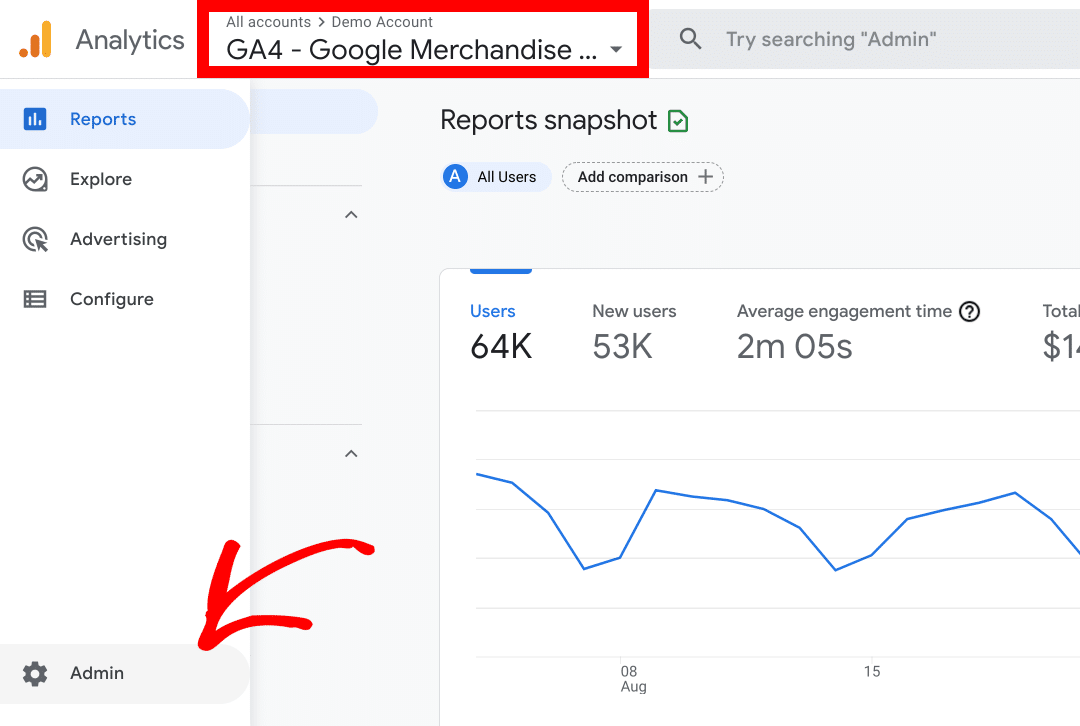 In the Property column click the blue Create Property button: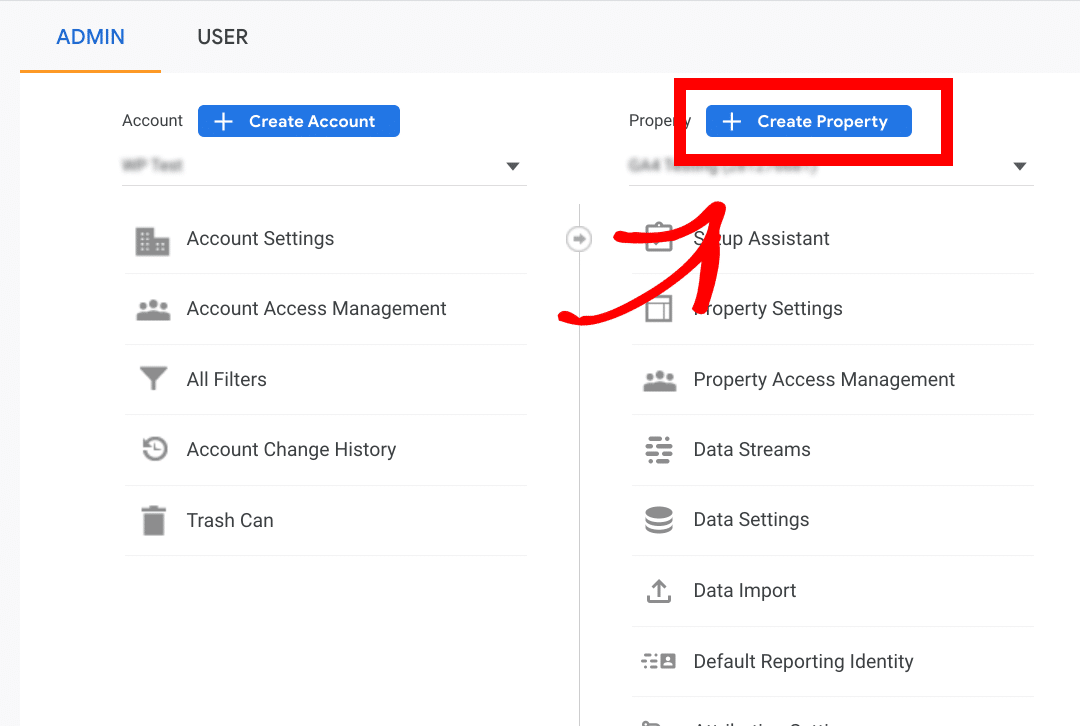 Creating the new Google Analytics 4 property
Creating a Google Analytics 4 (GA4) property is easy. In the new pane enter your website name, or some other uniquely identifiable name, and then click Next.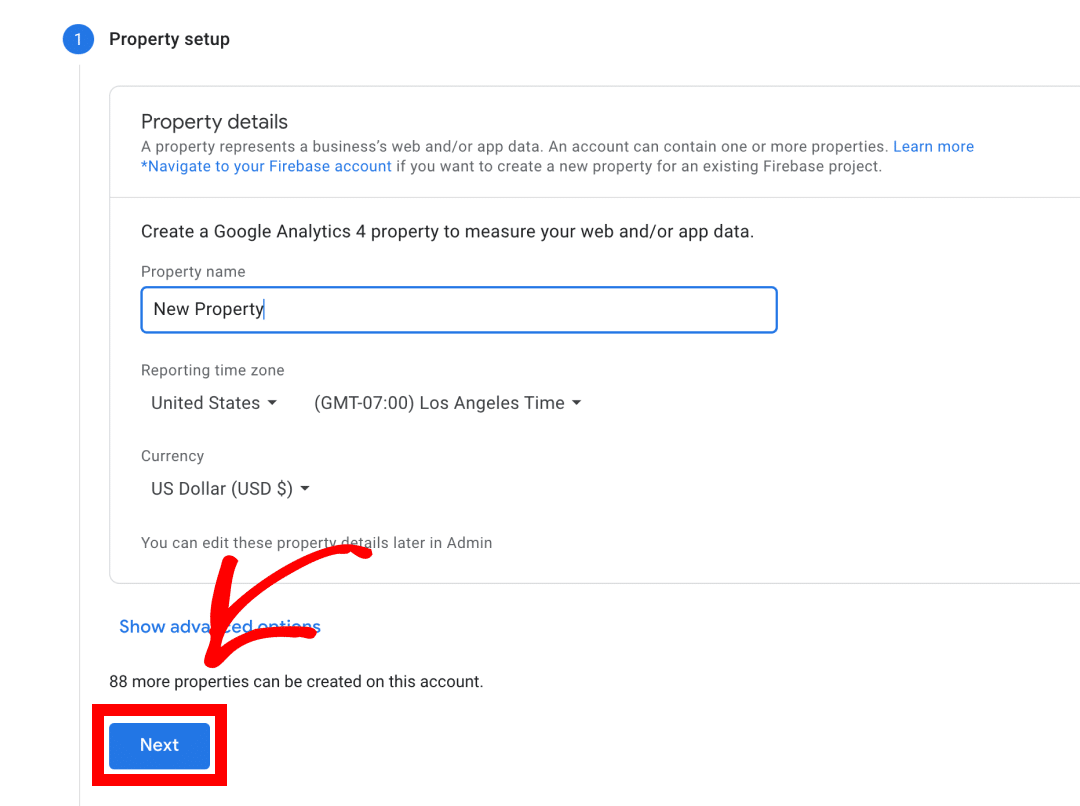 Creating a Universal Analytics only property
If you would like to create a Universal Analytics (UA) property instead, click advanced options.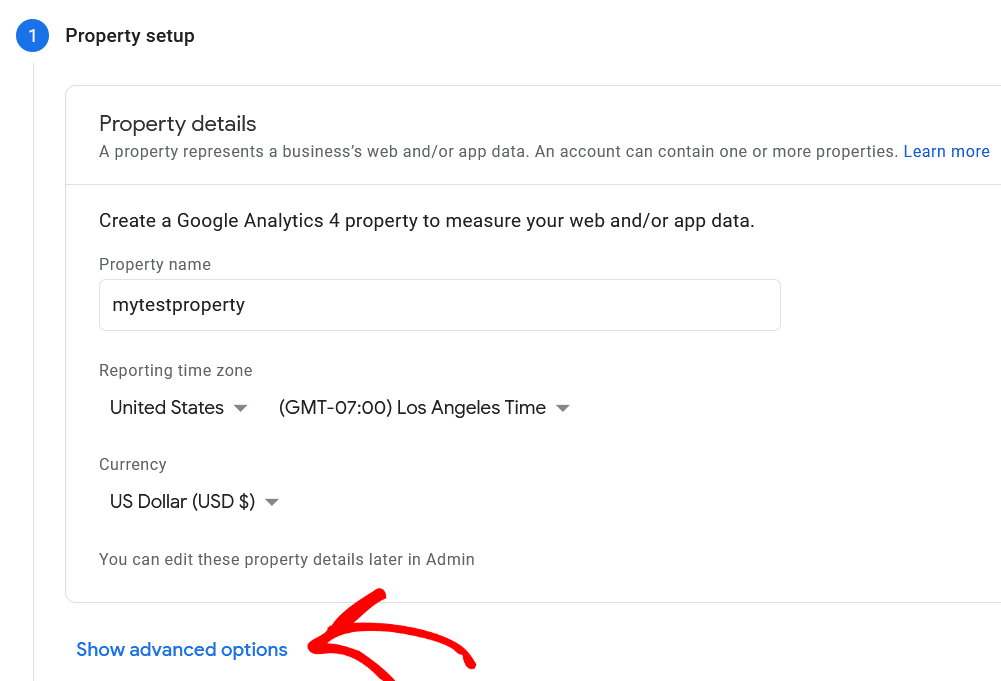 Then toggle the switch next to Create a Universal Analytics property to enable

Enter your web address, paying attention to the https and http selection making sure it matches your web address.
Click Create a Universal Analytics property only and hit next:

Complete creating your property
Now that you've set up a GA4 or UA property, you just need to enter in your business information, category, business size, and how you intend to use Google Analytics.
Click the Create button: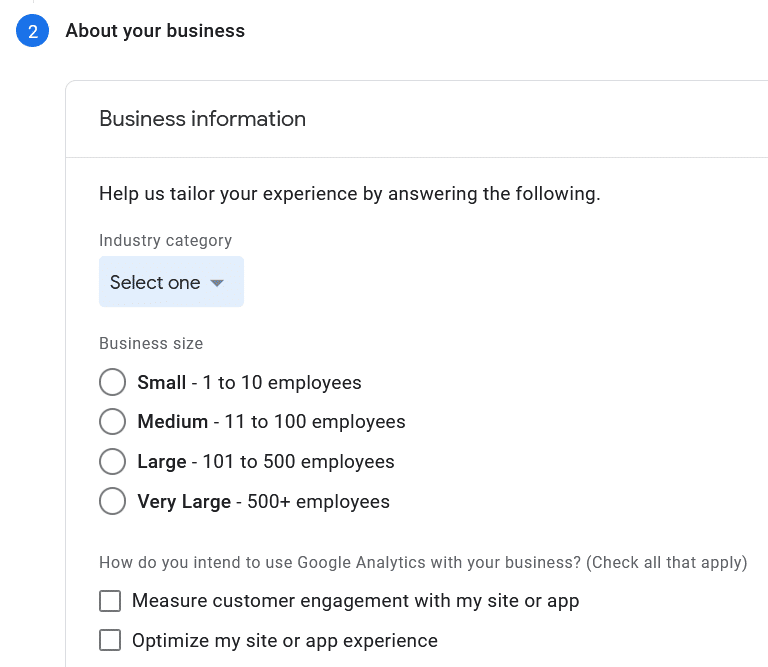 You did it! You've created a new Google Analytics property.
Now that you have a property, you can connect it to MonsterInsights: How to Connect to Google Analytics.