Enhanced link attribution allows you to learn which call to action on your landing page is getting the most clicks. With MonsterInsights, you can easily enable enhanced link attribution in just a few steps.
In this guide, we'll explain how to enable enhanced link attribution in your UA property.
If you have a GA4 property, there is no enhanced link attribution option to enable.
Not sure what property type you have? Learn about the differences between UA vs GA4 properties.
Tip: Enable dual tracking in MonsterInsights to collect data into both a UA property and GA4 property. For more information, check out our guide: How to Set Up Dual Tracking
Step 1: Enable Enhanced Link Attribution on Your Site
The first thing you need to do is install MonsterInsights on your site and authenticate it with Google Analytics.
Then, while logged into your WordPress, navigate to Insights » Settings » Engagement » Link Attribution.
Enable the Enable Enhanced Link Attribution option: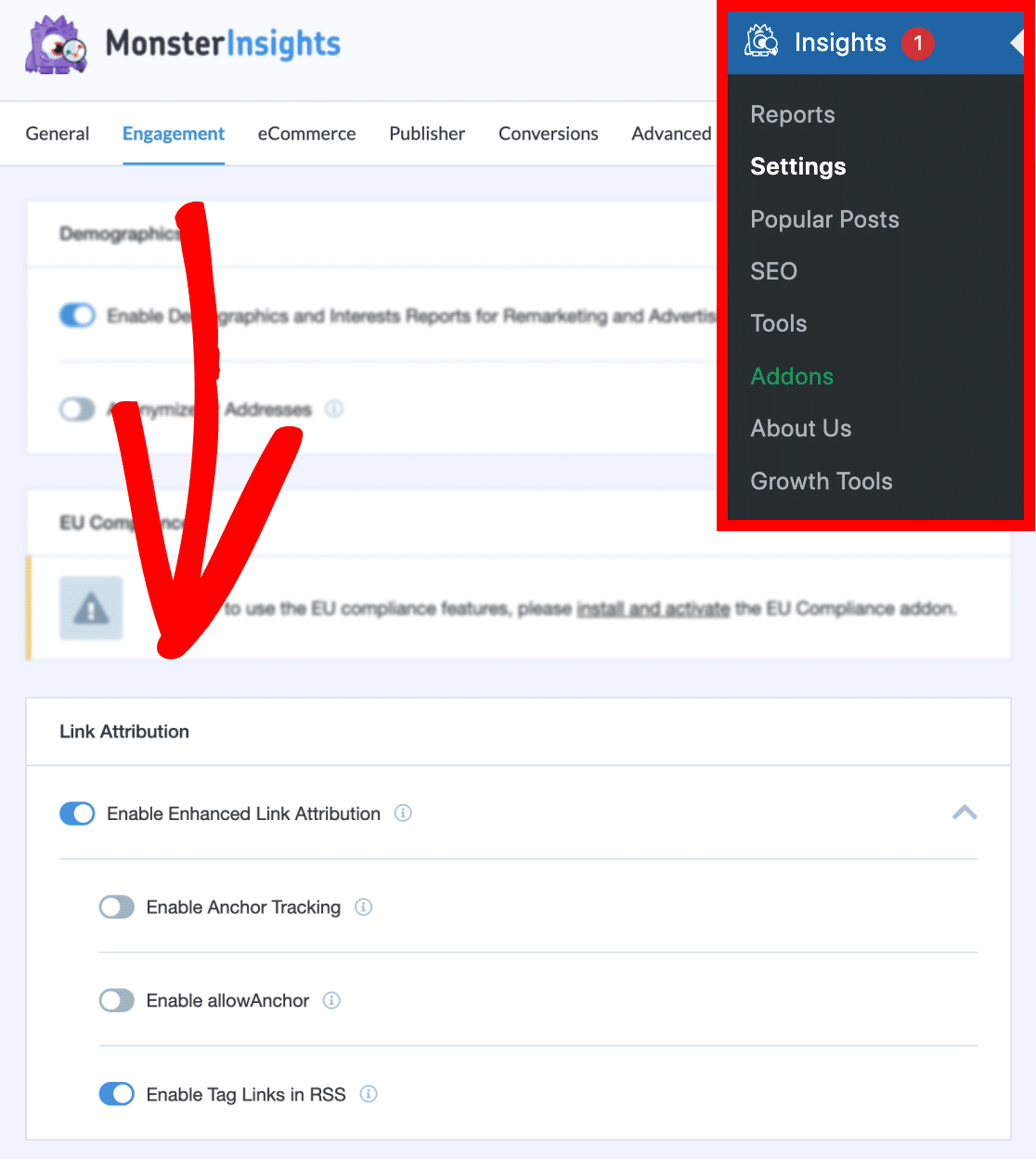 Step 2: Enable Enhanced Link Attribution in Google Analytics
You'll also need to make sure that enhanced link attribution is enabled at analytics.google.com within your UA property as well.
To do this, log into Google Analytics, and select the UA property in which you'd like to turn the enhanced link attribution on.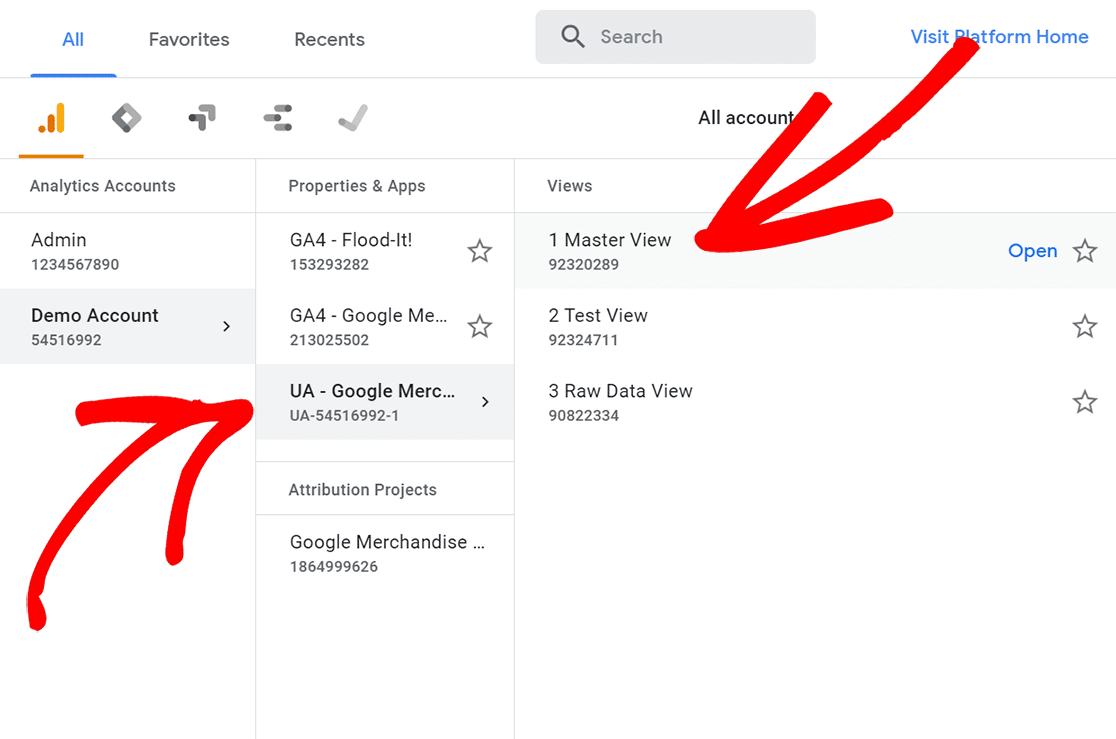 Now click Admin in the left taskbar.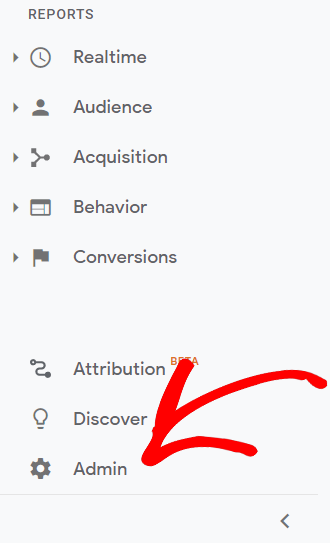 Under the Property column, click Property Settings and scroll down the page to the In-Page Analytics section. Click on the Use enhanced link attribution toggle to turn the option On.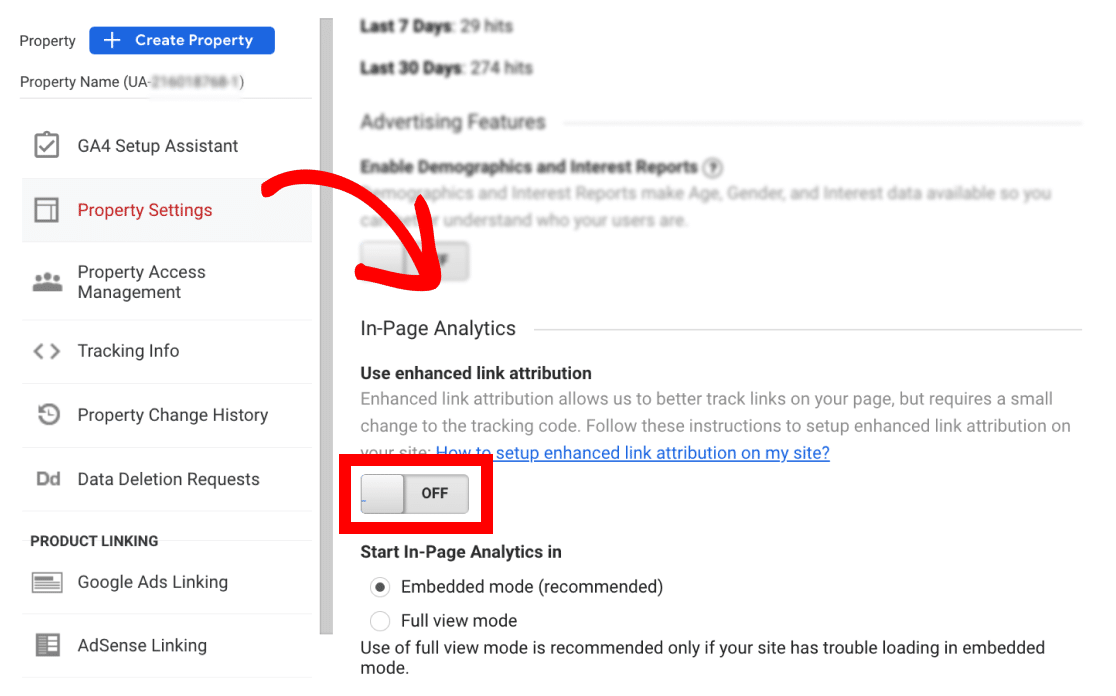 Then click Save at the bottom.
That's it!
You've successfully enabled enhanced link attribution for your UA property.
If you want to find out information about the age, gender, and interests of your users, you can enable demographics and interests report in Google Analytics.