Do you want to find out information about the age, gender, and interests of your users? With Google Analytics Demographics and Interests, it's easy to set this up. In this guide, we'll walk you through how to enable Demographics and Interests reports in your Google Analytics account.
How to Enable Demographics and Interest Reporting
Log in to your Google Analytics account and make sure the correct Google Analytics property is chosen. Next, click into Admin.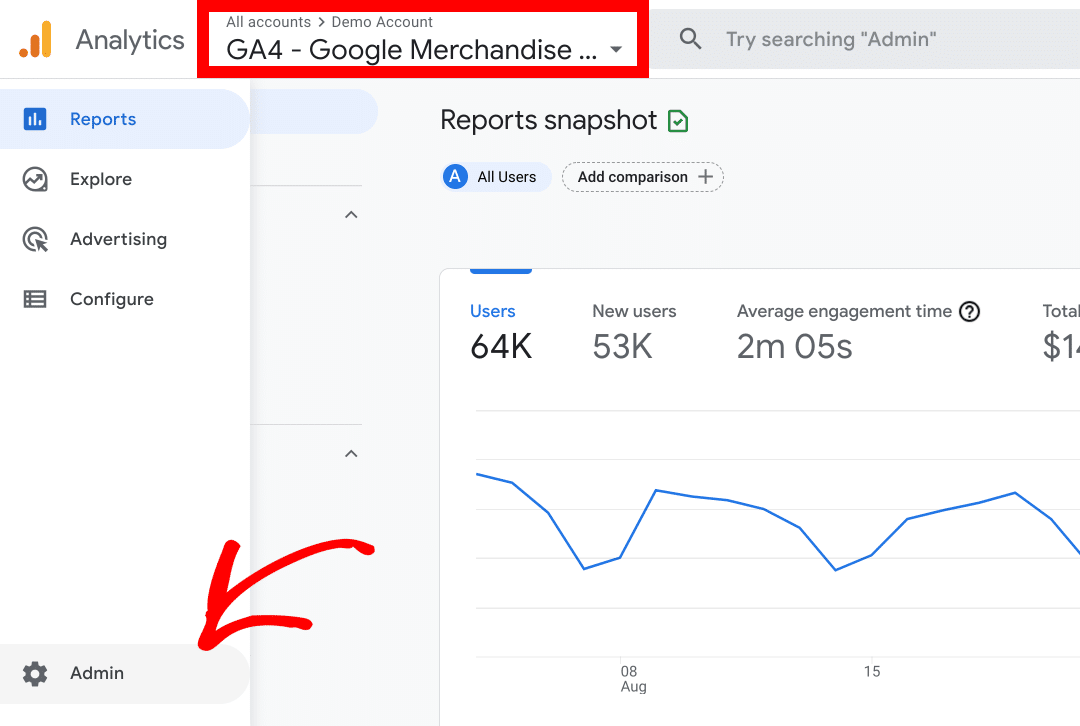 Go to Data Settings » Data Collection and get click on Get started on the Google signals data collection option.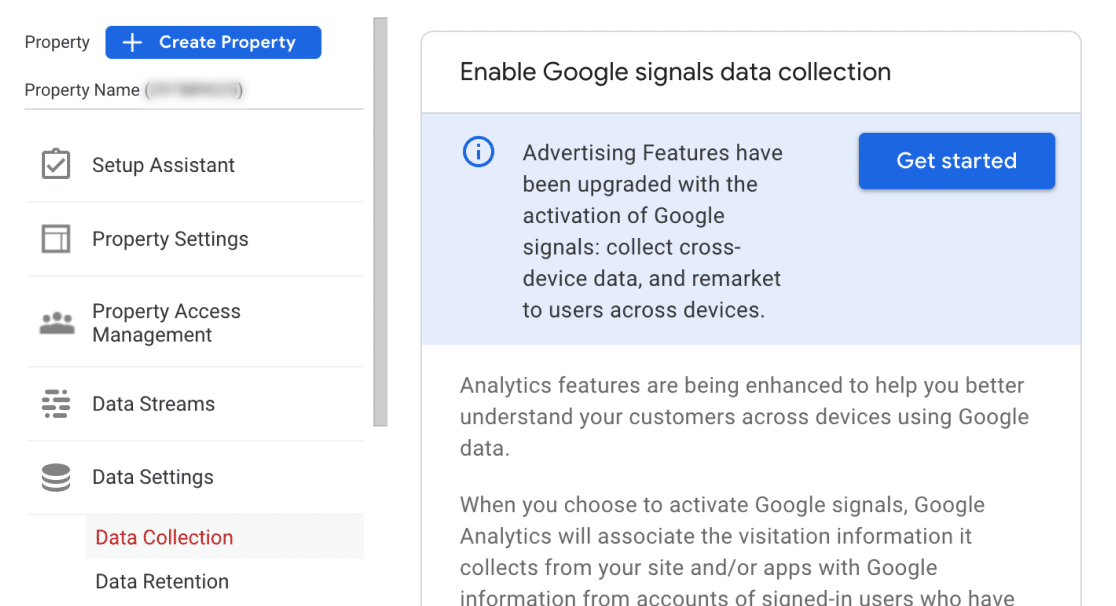 Follow the steps as indicated. Once enabled, you'll start collecting additional data about your website visitors.
That's it! It may take a day or so before Google Analytics can give you all your demographics and interests data.