Have you ever wondered how Google Analytics tracks your site visitors? In this article, we'll answer that question! You'll know a bit more about how Google Analytics tracks visitors on your site with just a little snippet of code.
Google Analytics requires a small bit of tracking code to be placed on every page of your site that you wish to track:

However, the easiest way to use Google Analytics is by installing MonsterInsights on your WordPress site. You'll be using the best practices of Google Analytics and be up and running in a flash and without having to mess around with any code.
Additionally, with our Pro Tier of our paid package, if you're using any kind of contact forms, email signups, or WooCommerce or Easy Digital Downloads for your online sales, you'll be tracking those instantly with just a few clicks.
How Does That Code Track My Site Visitors?
Google Analytics logs user behavior and other information of your site visitors. It does this through cookies and hits.
A cookie is a small text file Google Analytics saves to a user's browser cache, so GA can 'remember' what your visitors did.
A hit (Universal Analytics properties), or event (for Google Analytics 4 properties), is a bit of data that gets sent back to Google's servers and logged in Google Analytics.
Here's an example log of some of that code being sent back to Google: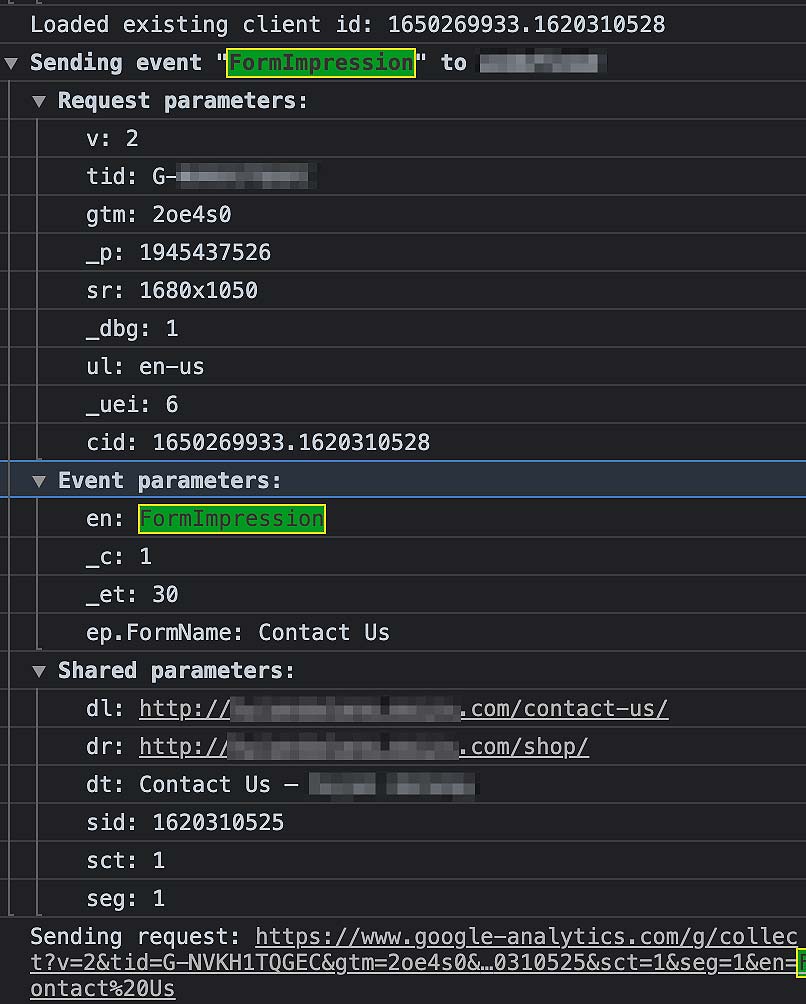 The data that gets sent back to Google includes what pages of your site visitors go to, whether they view a form, and if they make a form submission, or if they exit, what link they exit from. And that's just the tip of the iceberg.
Now you know how Google Analytics tracks your site visitors with just a little bit of javascript! Are you interested in learning more about Google Analytics? Find out more in our article: What is Google Analytics?