Are you noticing a traffic increase in your reports? Or are you planning on launching a campaign to increase site visitor engagement? Easily remember any changes made to your WordPress site by using Site Notes.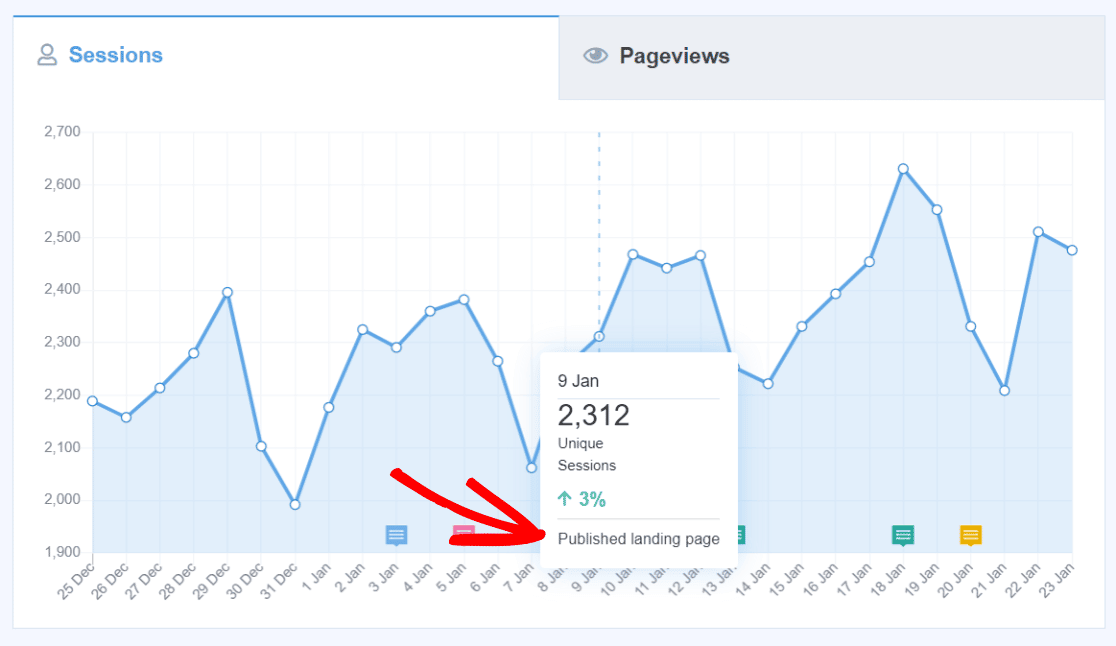 What are Site Notes?
Site Notes are a great way to provide context to data changes in your MonsterInsights reports.
Your notes will be visible within your Overview graph at Insights » Reports.
If you click on the Site Notes button under the graph, you'll be able to manage your notes on the same page.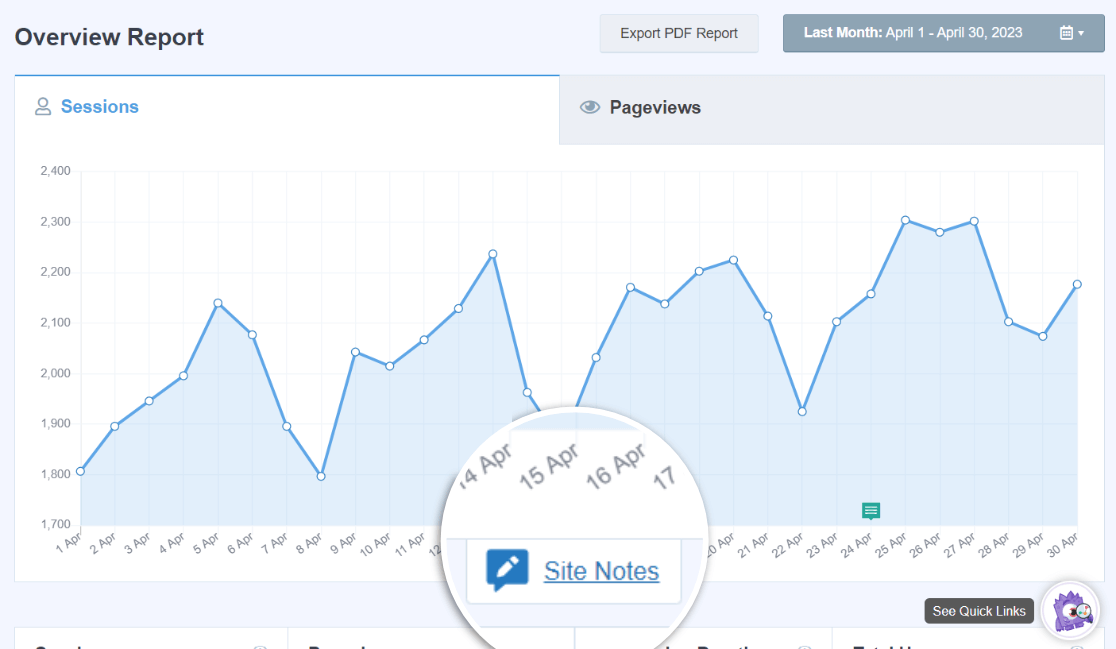 Or you can navigate to Insights » Site Notes to view and manage all of your notes:
Add new notes or edit existing ones
Sort your notes by title, author, date or category
Filter by category, or conduct a search through your site notes
Delete or restore trashed site notes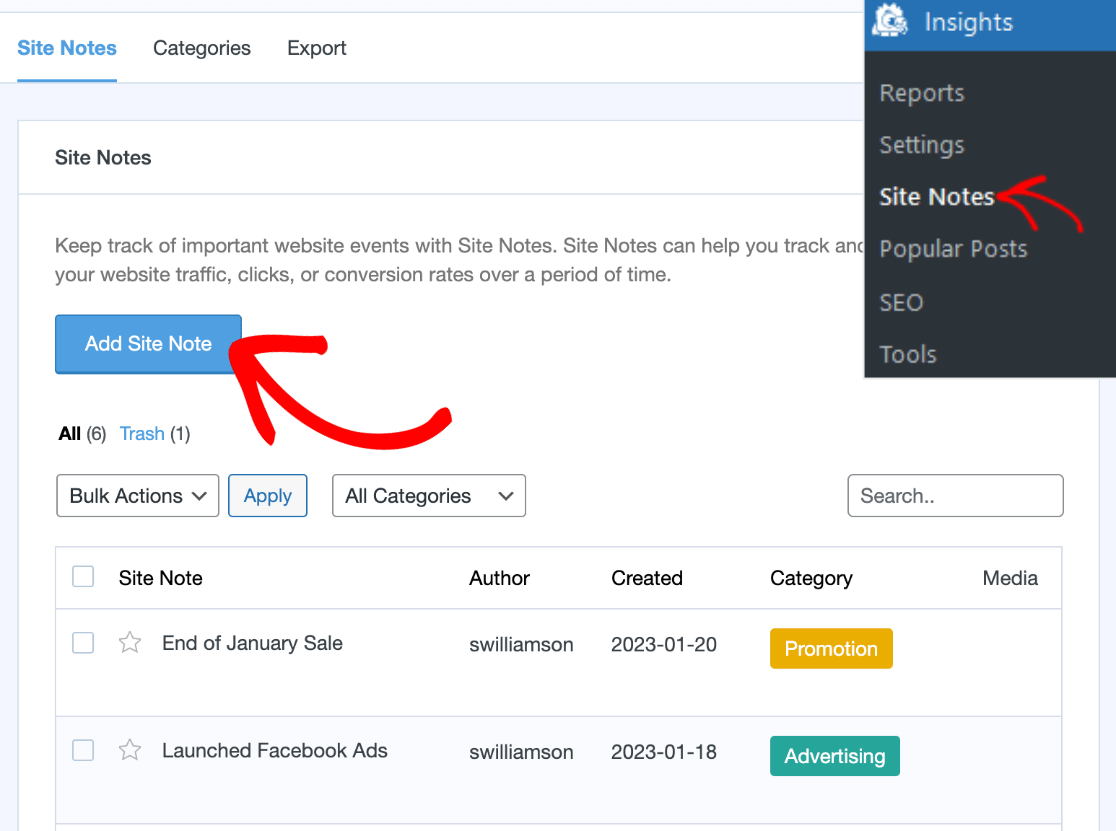 Whenever you send out a new newsletter, publish a new social media post, run any new ads, post a new blog post, optimize your SEO and more, use Site Notes to keep track of the impact these changes have on your site's performance.
How to use Site Notes
To add a site note, simply click the Add Site Note button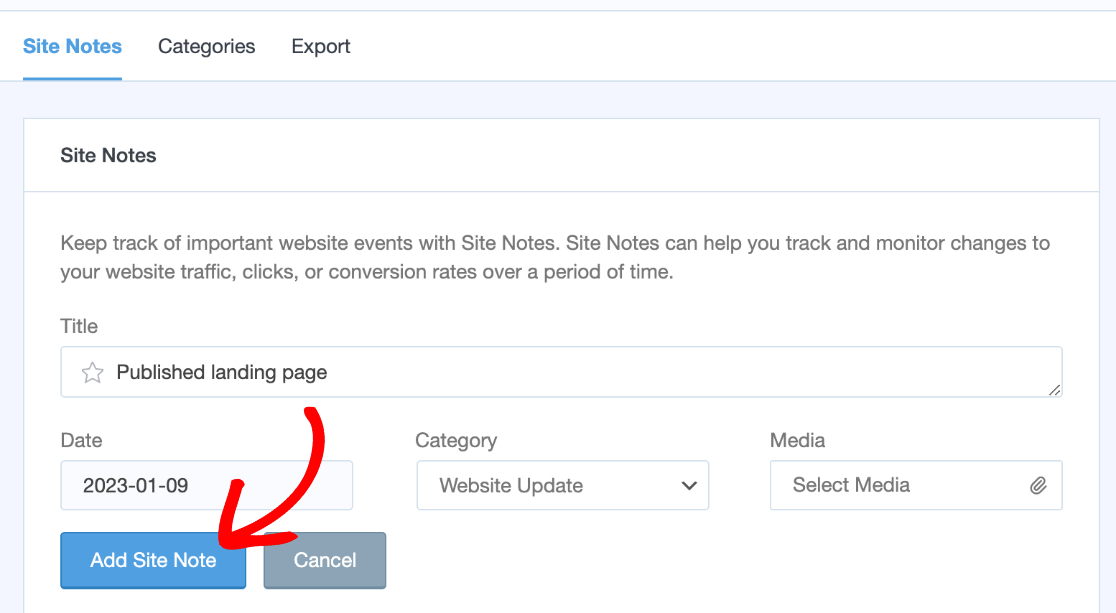 When adding a new Site Note, you'll specify the following:
Title: Enter the content of your note. You will also be able to toggle Important by clicking on the star icon.
Date: This will automatically default to Today's date, but if needed, you can select a date from the past.
Category: Select from a pre-defined list of categories to keep your notes organized.
Media: For Plus user or higher, attach a screenshot from your WordPress media library.
You'll also be able to easily add a site note if you're drafting a new post, or updating an existing one. Before saving your changes to your post, enable and configure the Add a Site Note option.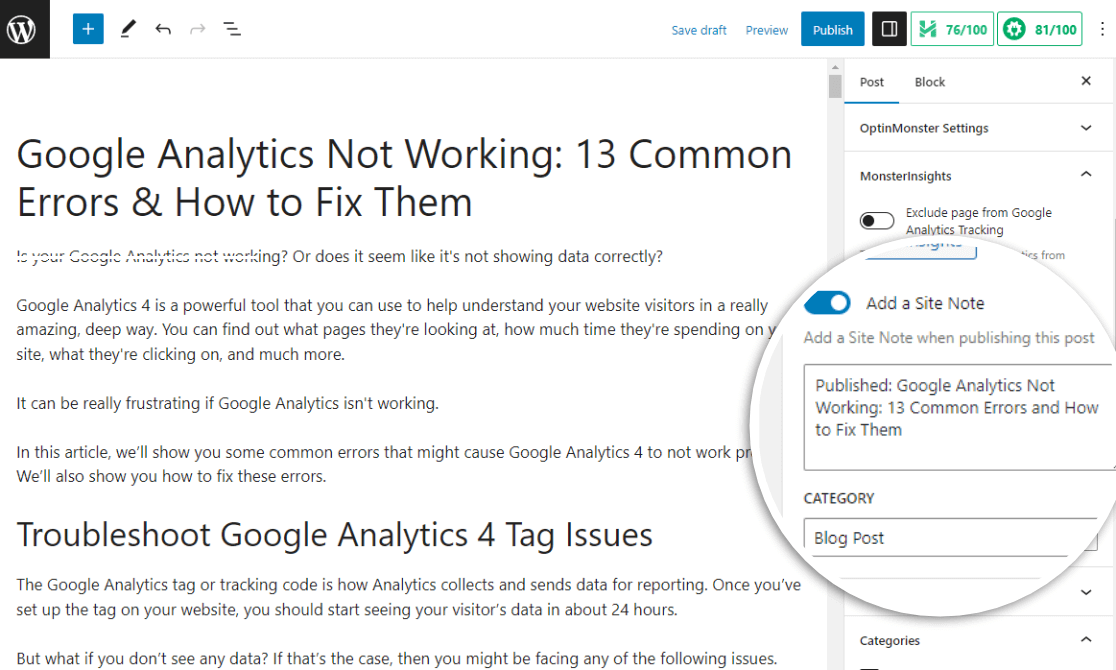 How to customize or export Site Notes
By default, your notes can be organized into the following categories:
Website Updates
Blog post
Promotion
You'll be able to customize and edit the existing list of categories at Site Notes » Categories.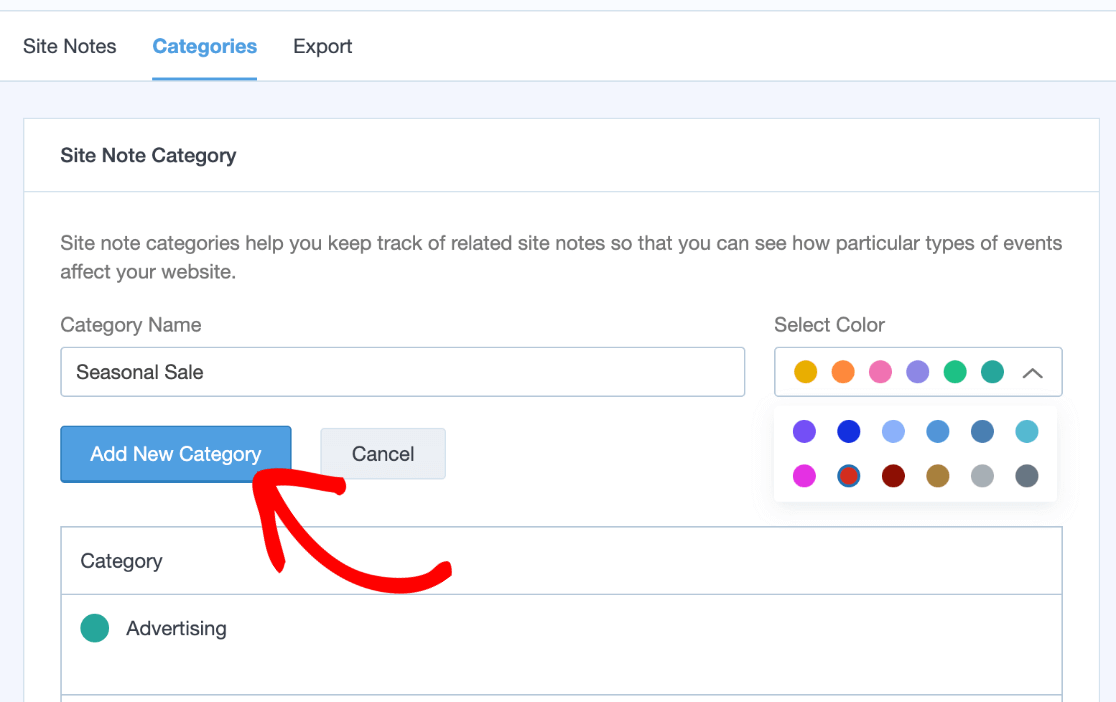 All Site Notes added to your WordPress site can be saved into a spreadsheet using our built-in Export feature.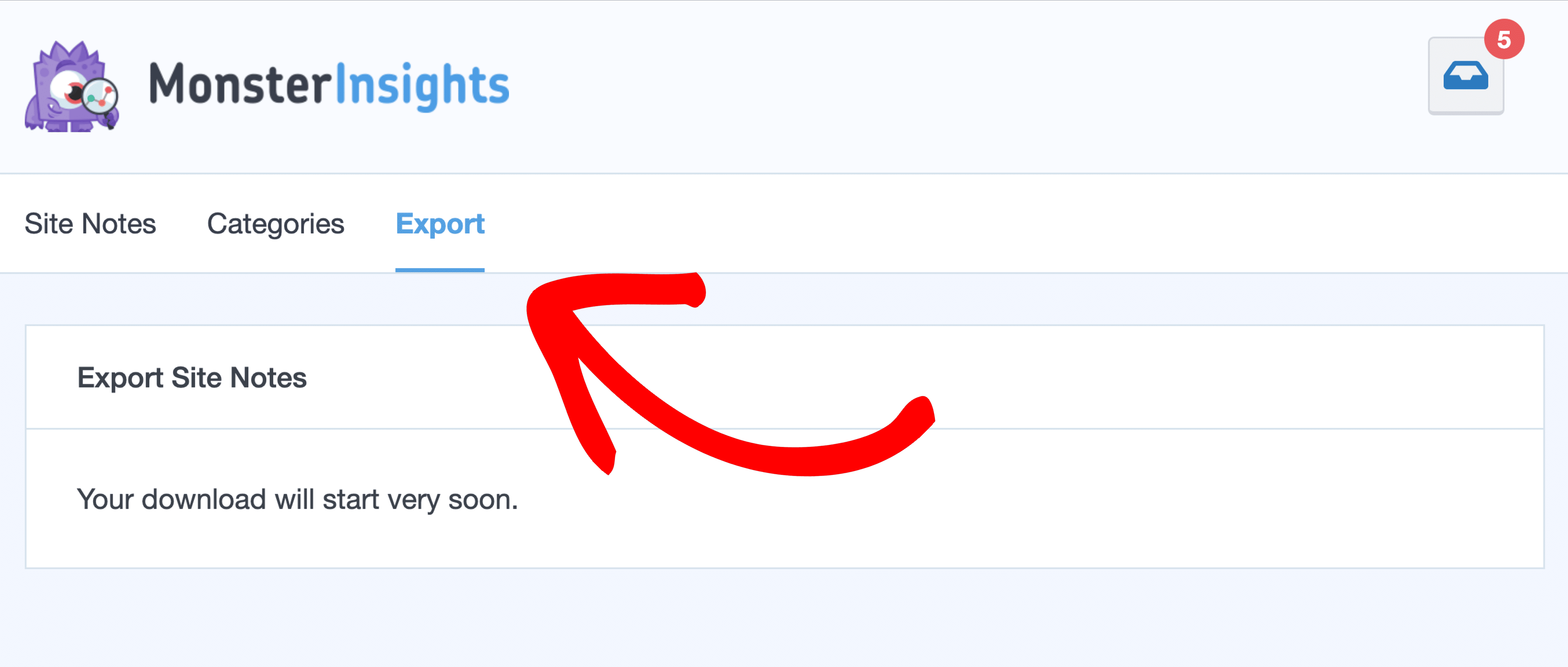 That's it! Now you know what Site Notes are and how to use them for your online business.
If you're looking to easily share your most popular posts to your site visitors, you might want to try Getting Started with Popular Posts.