With Custom Dimensions, you can choose to track your own custom data and display it in your MonsterInsights dashboard and reports. You can track performance for authors, categories, tags, searches, users, and more.
With Custom Dimensions, you can add…
author tracking to see which author's posts generate the most traffic.
post type tracking to see which one of your WordPress post types perform better.
category tracking to see which sections of your sites are the most popular.
and more…
To access the Custom Dimensions addon, you must have the Pro License plan. Before getting started, you should have the MonsterInsights plugin installed and authenticated with Google Analytics.
Installing Custom Dimensions
First, go to Insights » Addons and click Install under the MonsterInsights Custom Dimensions addon.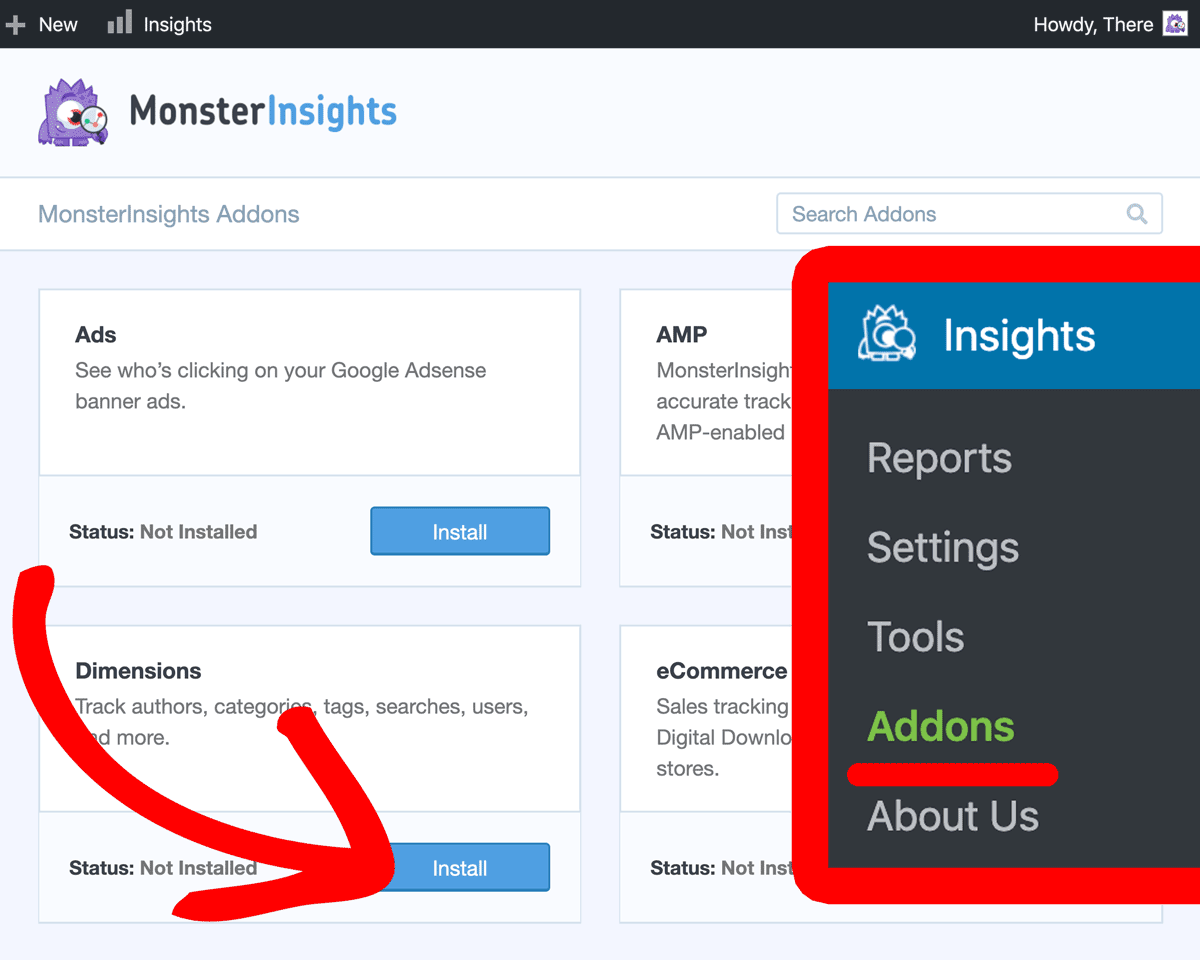 After installation is complete, the button will auto-activate. If it doesn't, click the Activate button to make sure the addon is active and ready to use.
After activating the addon, you can set up custom dimensions. Refer to our guide to learn how to set up custom dimensions.