Are you interested in excluding additional user roles from tracking in MonsterInsights?
By default, MonsterInsights automatically excludes logged-in Administrators and Editors from tracking.
In this guide, we'll show you how to exclude other user roles as well.
Prerequisites:
How to Exclude Additional User Roles from the Google Analytics Tracking with MonsterInsights
Step 1: Navigate to Insights » Settings from your WordPress dashboard.
Step 2: Click on the Advanced tab at the top.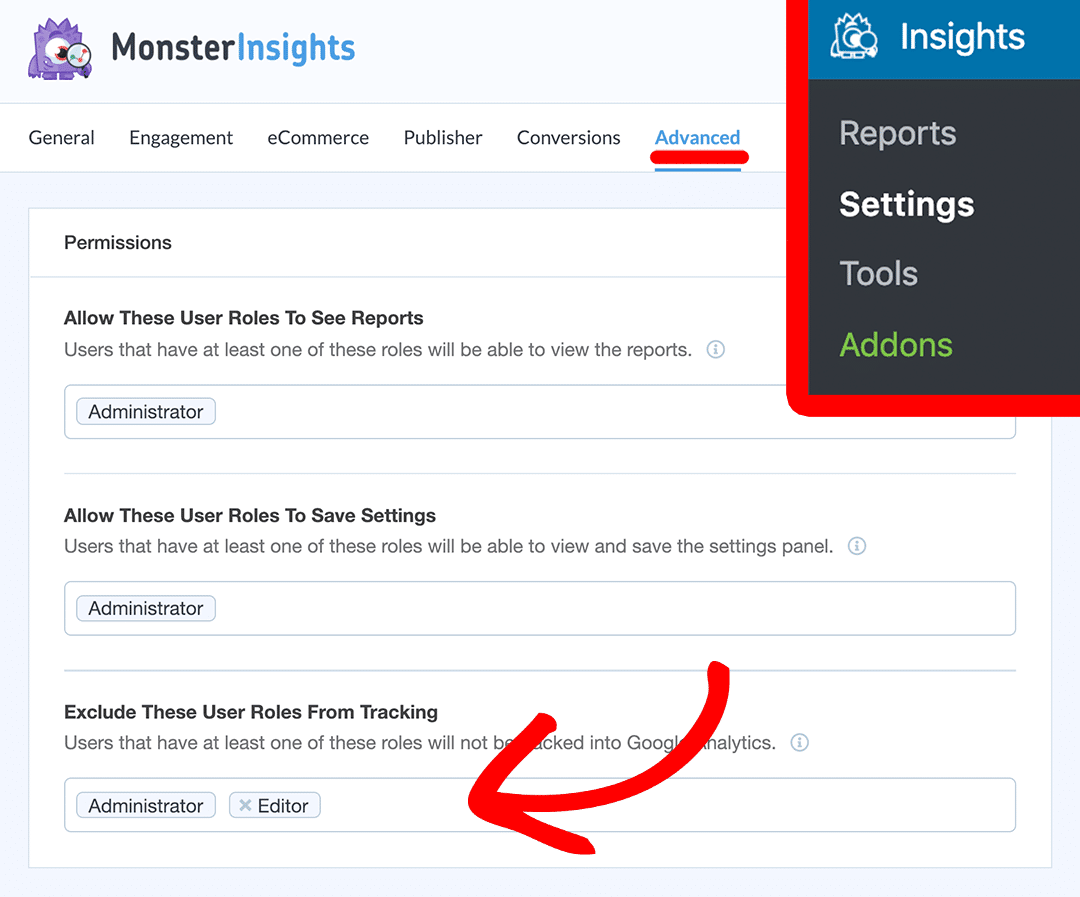 Step 3: In the 'Permissions' box look for the 'Exclude These User Roles From Tracking' option.
Step 4: Add any additional user roles you'd like to exclude from tracking in Google Analytics.
Step 5: Click Save Changes.
That's it!
You've successfully stopped tracking visits from the specified user roles in Google Analytics.