Are you changing the domain name of your website from HTTP to HTTPS? In this article, we'll show you how the change the protocol of your default settings to SSL in Google Analytics.
Upon completion of this guide, be sure to add the new variations of your site to Google Search Console also, so Google Search Console can warn you if it finds any crawl errors when Google bot visits your site.
How to Change the Protocol of Your Website from HTTP to HTTPS in Universal Analytics
Step 1: Navigate to https://analytics.google.com and go to the existing Google Analytics Property you'd like to change the protocol for to SSL/HTTPS.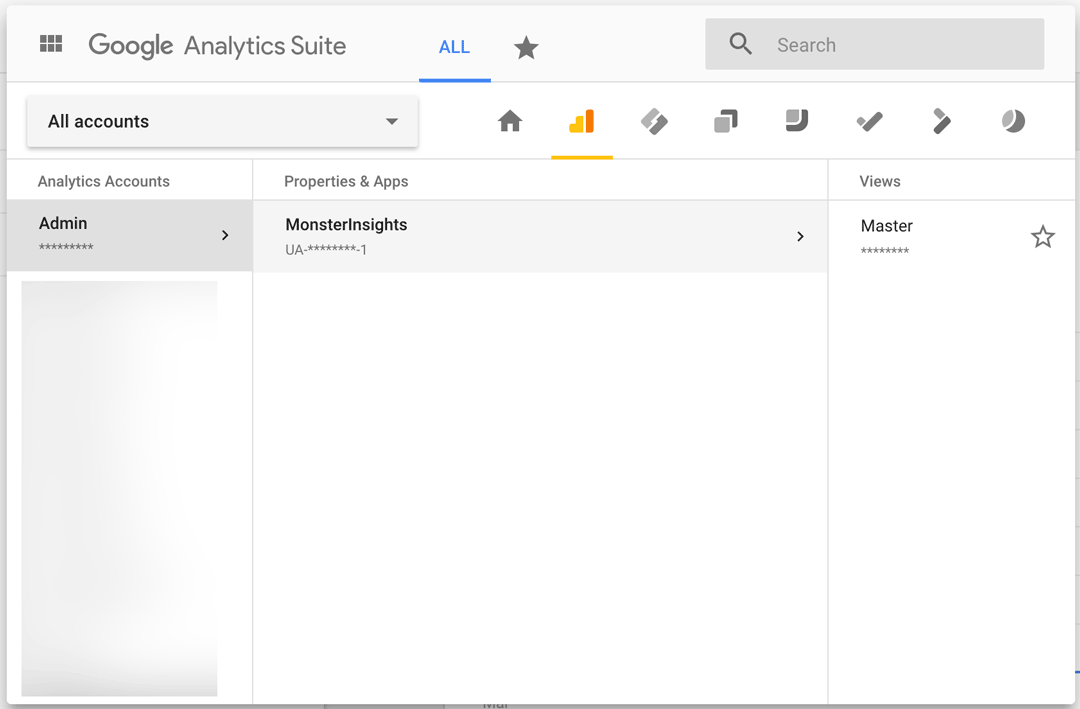 Step 2: Click on the Admin label in the main menu.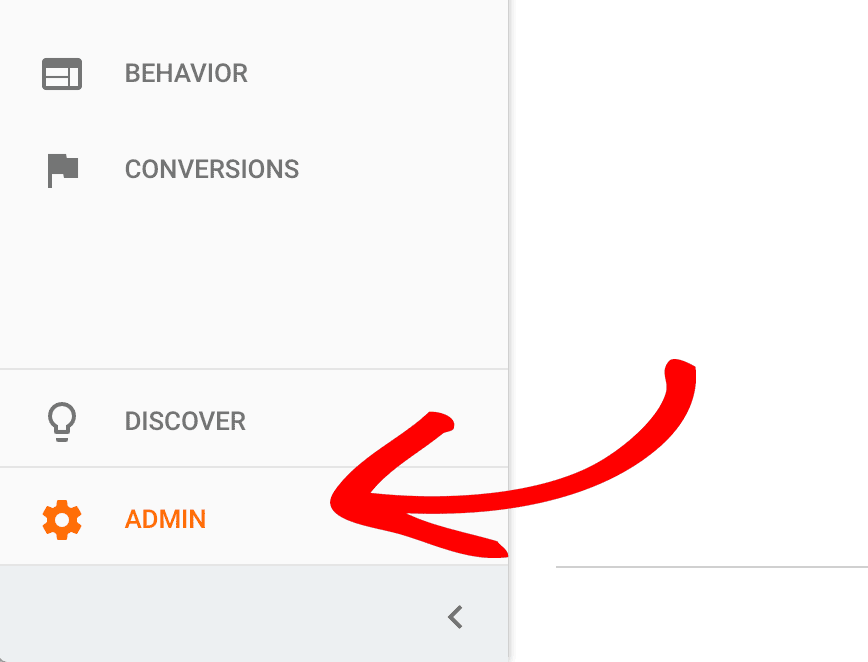 Step 3: In the middle column, click Property Settings.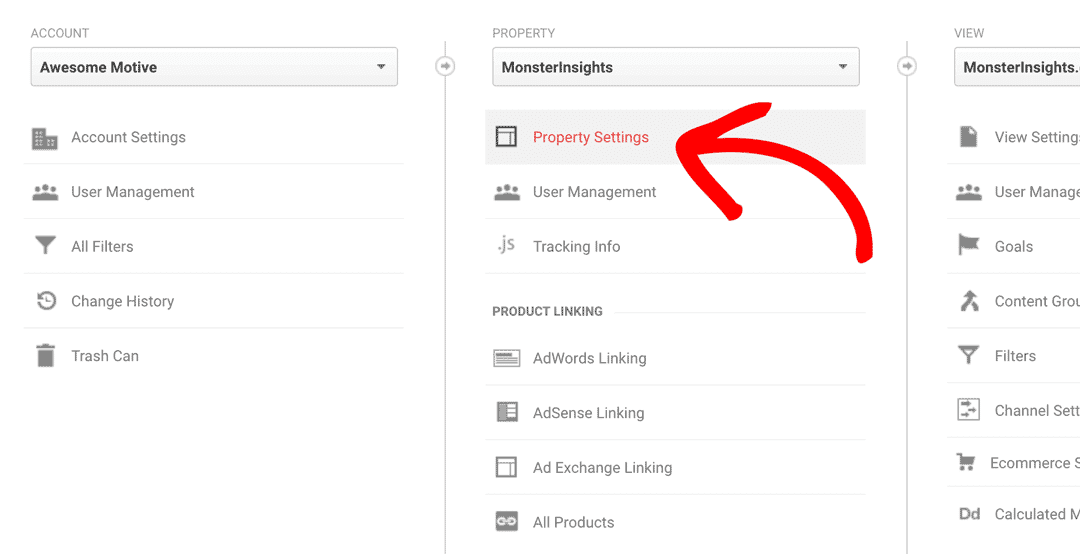 Step 4: Under Default URL change the protocol from HTTP to HTTPS.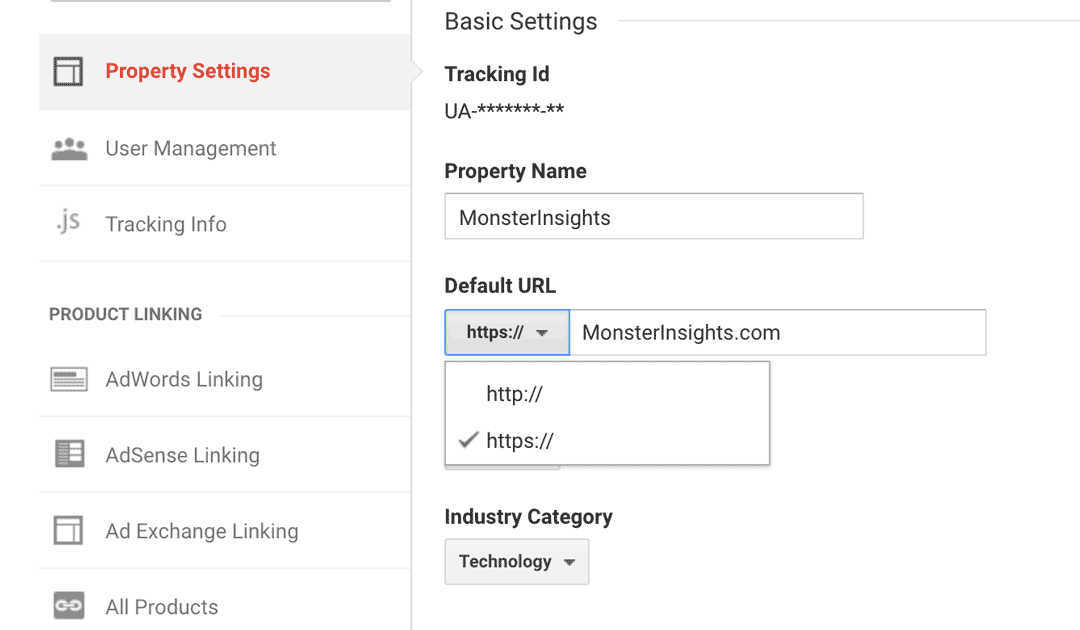 Step 5: Click Save.
How to Change the Protocol of Your Website from HTTP to HTTPS in Google Analytics 4
Data streams cannot be edited once created. If you have a data stream currently set up, you will have to create a new one and delete the old one.
Step 1: Log into your Google Analytics and go to the GA4 property that you would like to change your protocol for.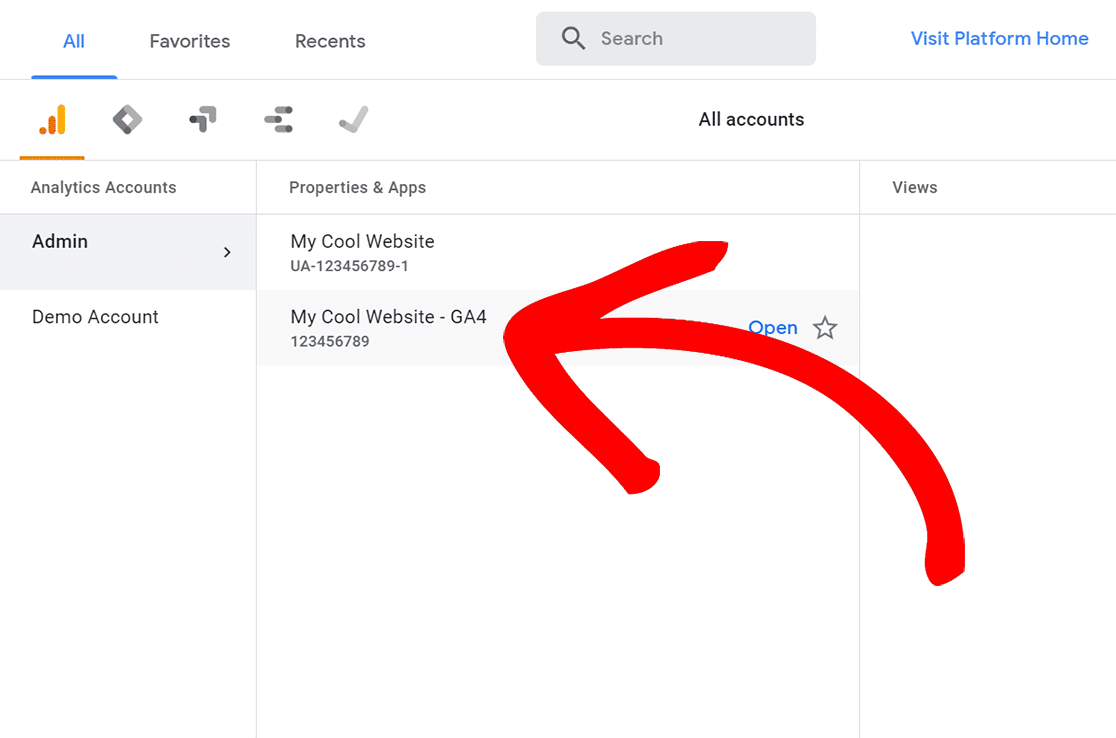 Step 2: Click on Admin (cogwheel) in the bottom left.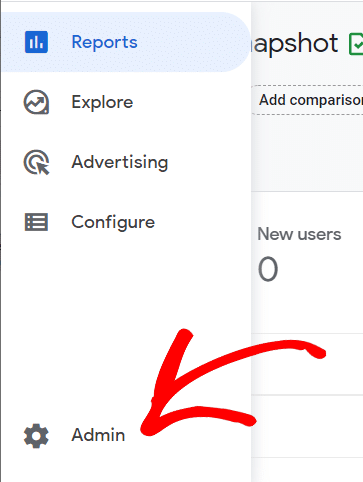 Step 3: Next, click on Data Streams (under properties column).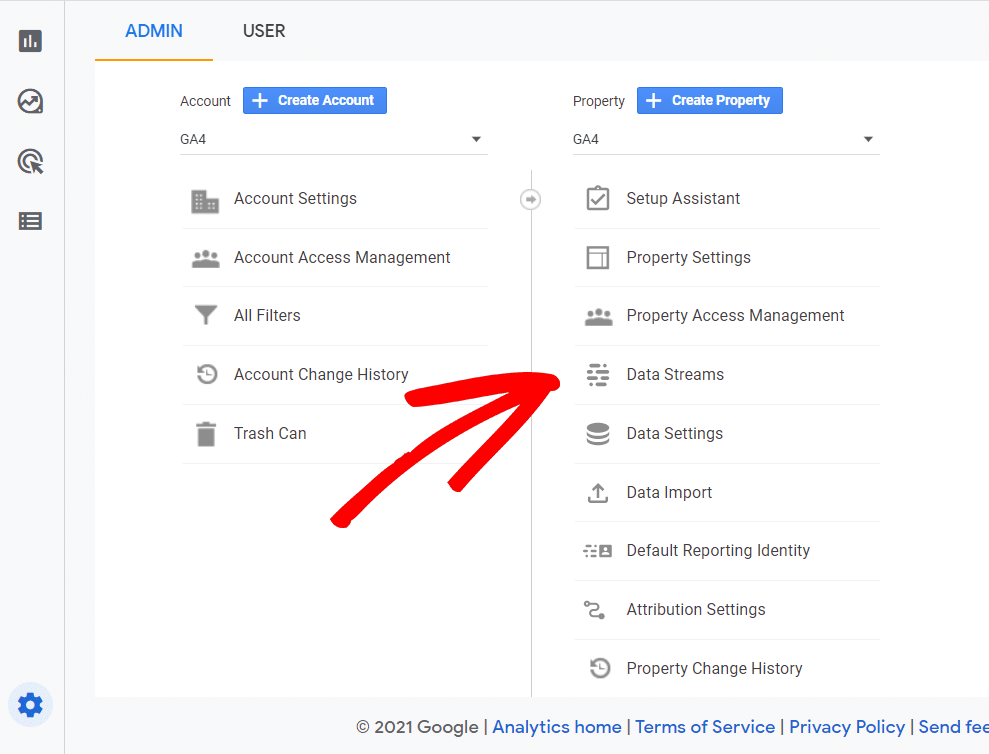 Step 4: You will need to click on the blue button Add Stream and then select Web.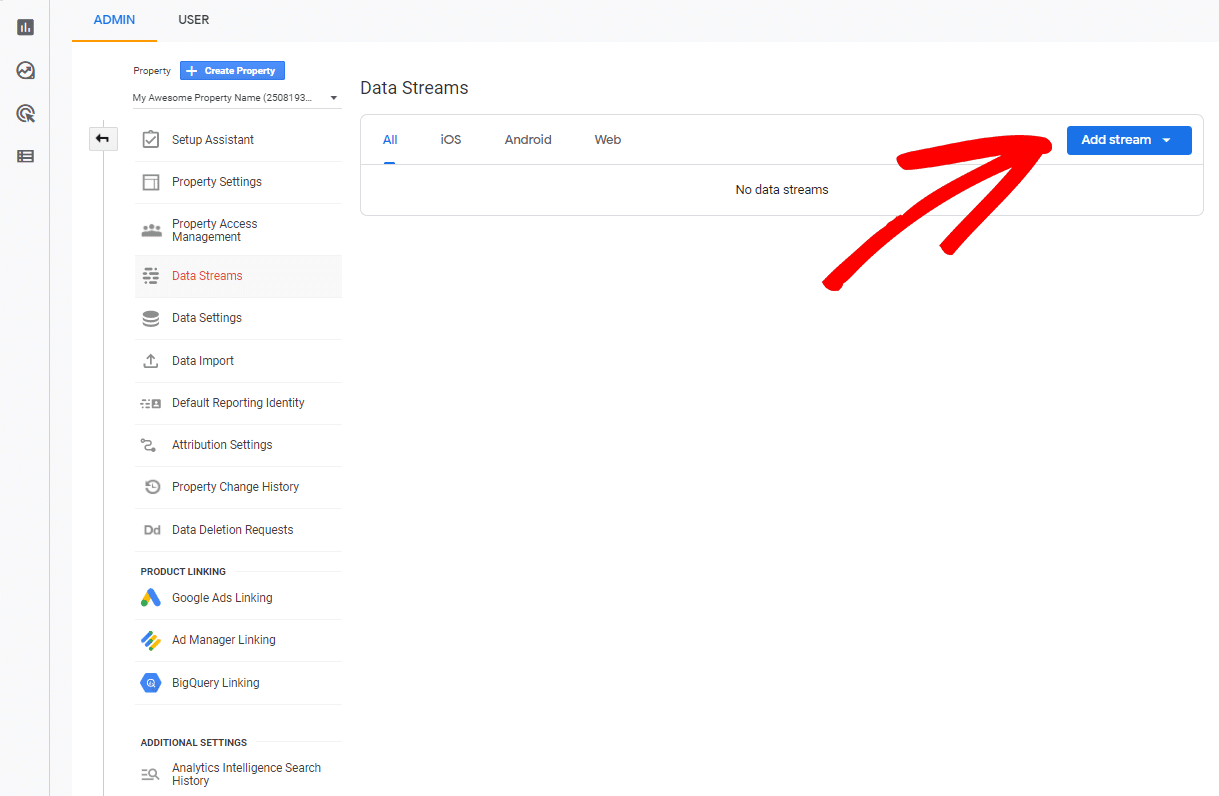 Step 5: Beneath the website URL is a dropdown menu. Select this and choose HTTPS. Then add your website URL and name the stream.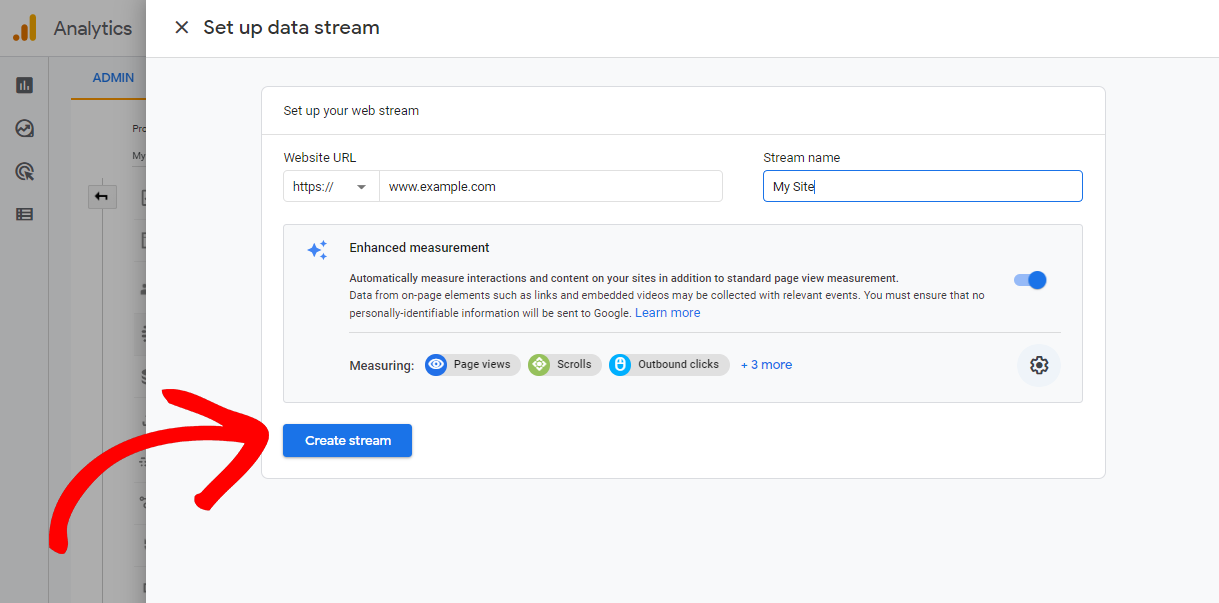 That's it! You've changed the site to HTTPS in your Google Analytics!
Are you interested in setting up Google Search Console for your new SSL site? If you do, Google will let you know if you find any errors on your site–also, Google will share some info on how your site is doing in the rankings. So, please see our guide: How to Verify Your Site in Google Search Console with Google Analytics.