Are you changing the domain name of your website? In this article, we'll show you how to continue using the same Google Analytics property without losing your historical data.
With MonsterInsights it's easy to create a new data stream for your new domain to ensure you continue to track into the same Google Analytics property.
Let's get started!
How to Change the URL of Your Google Analytics property
MonsterInsights makes things easy by automating the entire process. All you'll need to do is reconnect MonsterInsights to your Google Analytics property within your WordPress site.
You can do this by logging into your WordPress site and then navigating to Insights » Settings » Google Authentication.
First make sure to click on the arrow to show the options: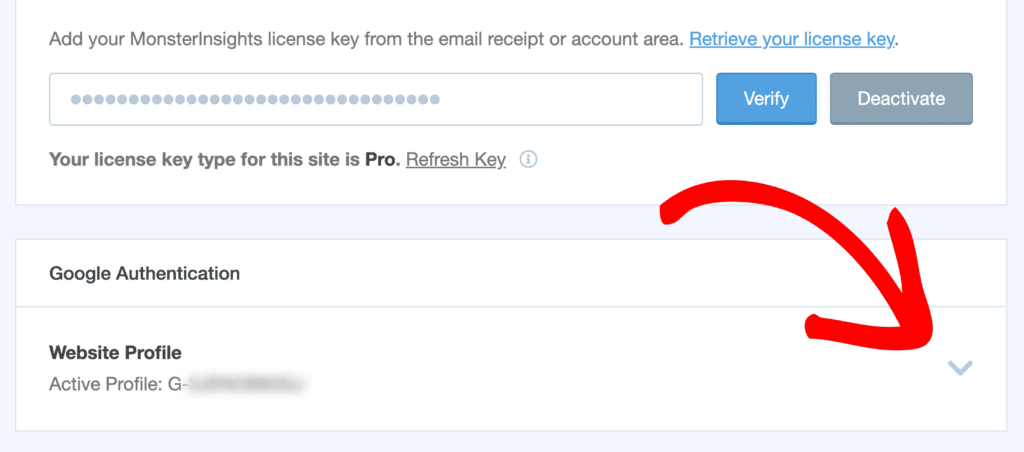 Then you can click on Reconnect MonsterInsights to re-authenticate.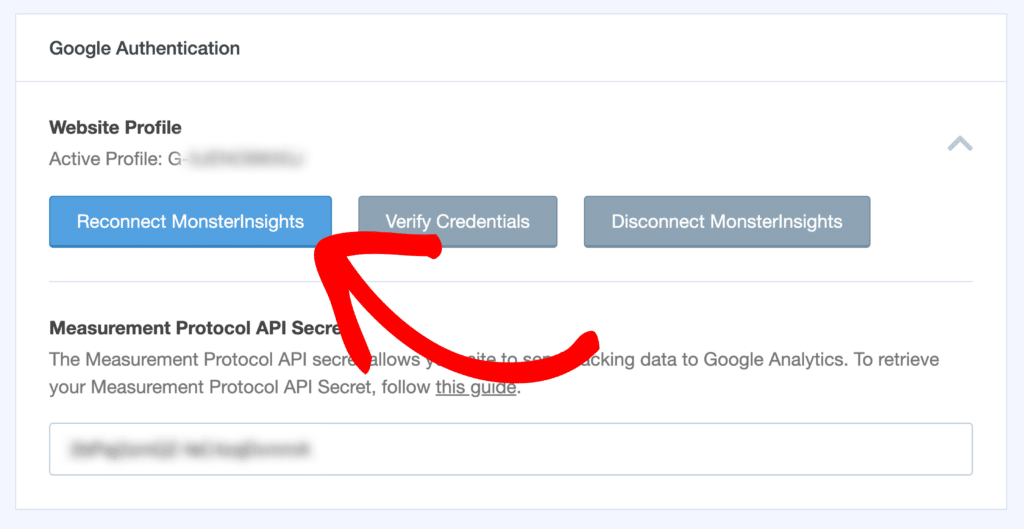 Once successfully re-authenticated, MonsterInsights will automatically create a new data stream for you which will be configured with the new website URL. To see your new data stream, go to analytics.google.com » Admin » Data streams.
That's it! You've changed the Data Stream URL of your Google Analytics Property!
Are you interested in setting up Google Search Console for your new site so you can see how it's showing up in the Google search results? Then see our guide: How to Verify Your Site in Google Search Console with Google Analytics.