Providing a search box on your site and tracking how people use it can provide you with important insights. Previously with older versions of Google Analytics properties, it was possible to enable search tracking.
However, we now recommend that you use SearchWP for your site search analytics, so you can easily develop a data-driven content strategy.
SearchWP will be able to show you much more information about searches that are performed on your website. This includes information about your top search results for the week, month, and year. You'll also be able to see which results are not showing any results.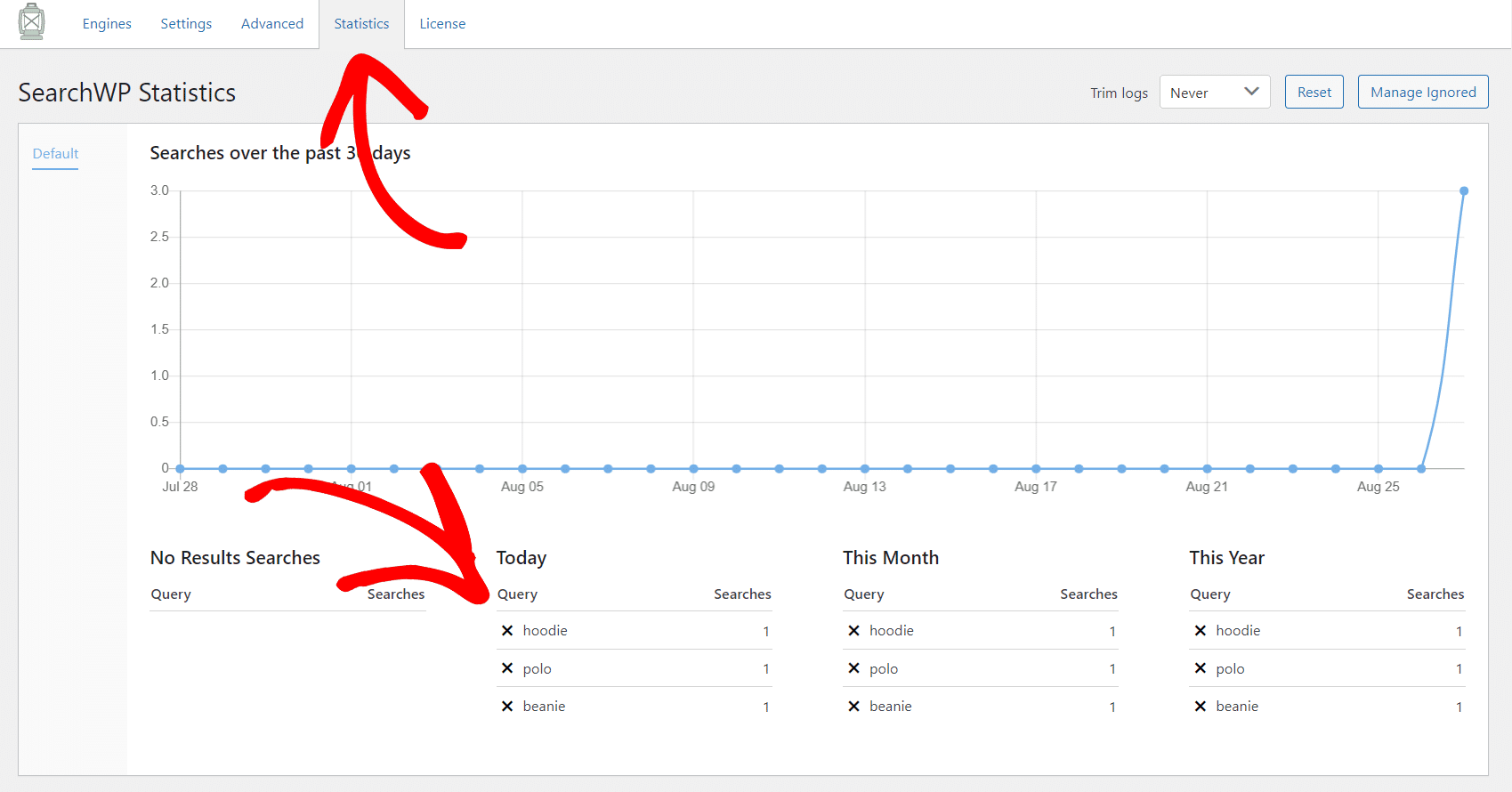 For more information about SearchWP you can check out their site linked here: https://searchwp.com/