Are you interested in how to find your UTM data in Google Analytics so you can understand which of your marketing efforts are getting the best results? This guide will show you how to find this crucial marketing campaign data in Google Analytics.
Where do I Find my UTM Code in Google Analytics?
To find your UTM data in Google Analytics, navigate to analytics.google.com » Acquisition » All Traffic » Source/Medium.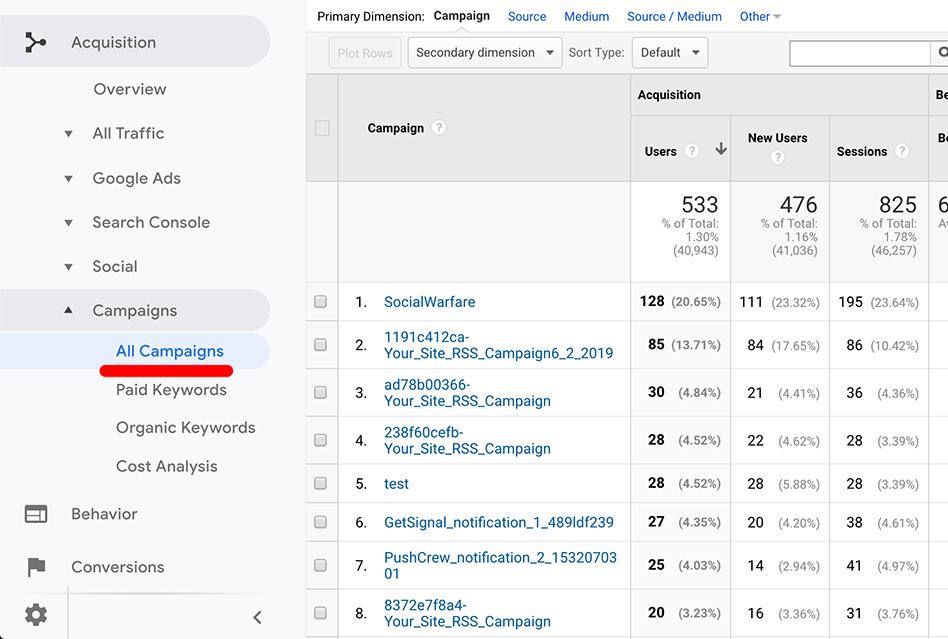 Please note the different Primary Dimensions you can select to really dig into this data: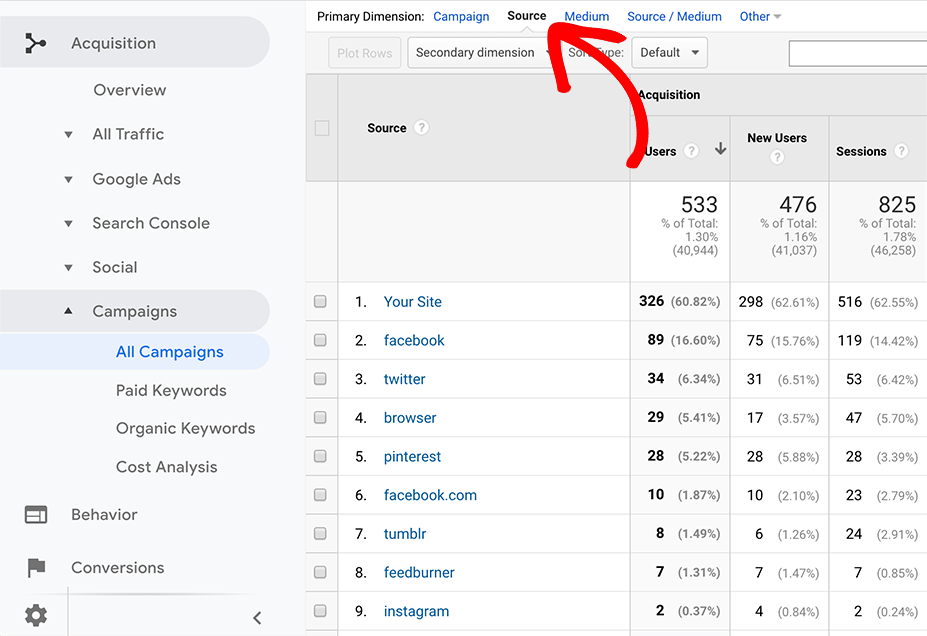 The Primary Dimensions include Campaign, Source, Medium, and Source / Medium.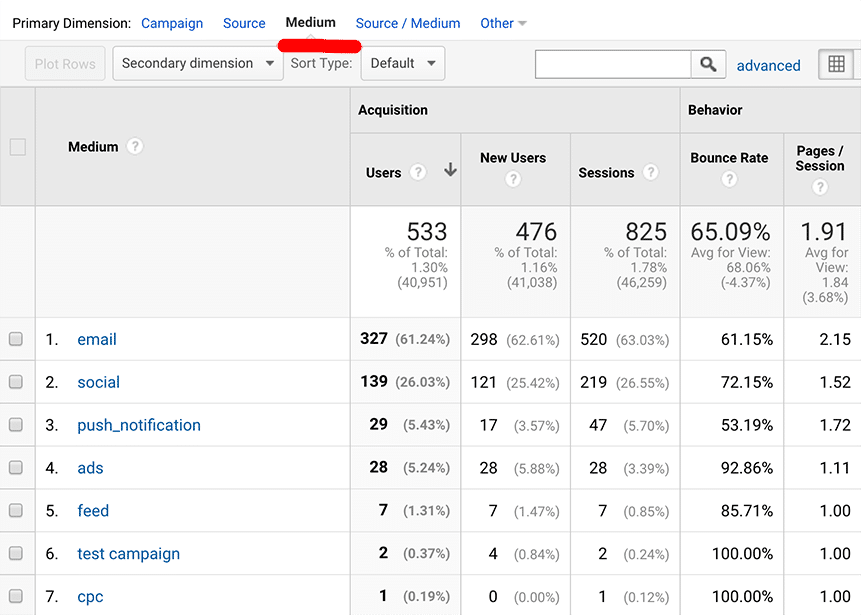 You can select Source / Medium as the primary dimension for further granularity: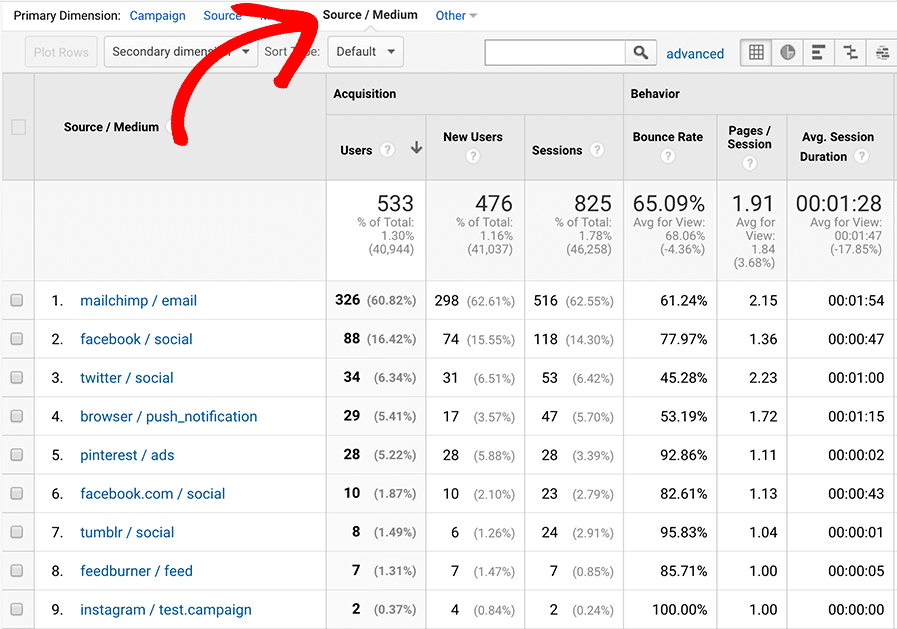 Additionally, you can display a secondary dimension as well. Set the secondary dimension to Event Category. This will allow you to see how your various campaigns are doing relative to this other dimension. In the stats below we can see that email is doing much better in the custom CTA link click event category.
To learn how to create your own custom link click event with MonsterInsights please see this guide: How to Add Custom Link Attribution: Setup Custom Link Categories, Labels, and Actions. MonsterInsights makes it very easy.
That's it! Now you know where to find your UTM tracking code data. If you haven't yet, check out our other docs on UTM codes:
How to Create Campaign URLs With UTM Codes in MonsterInsights, and UTM Tracking Code Frequently Asked Questions.