Do you need to set up Google Ads conversion tracking for WooCommerce? MonsterInsights easily sets up your eCommerce Analytics tracking for WooCommerce, but setting up your Google Ads conversion tracking can be a bit tricky. In this guide, we'll show you how to do this with a plugin.
Now That You've Completed the Prerequisites, We'll Show You How to Set Up Google Ads Conversion Tracking with WooCommerce.
Step 1: Navigate to ads.google.com and login to your account.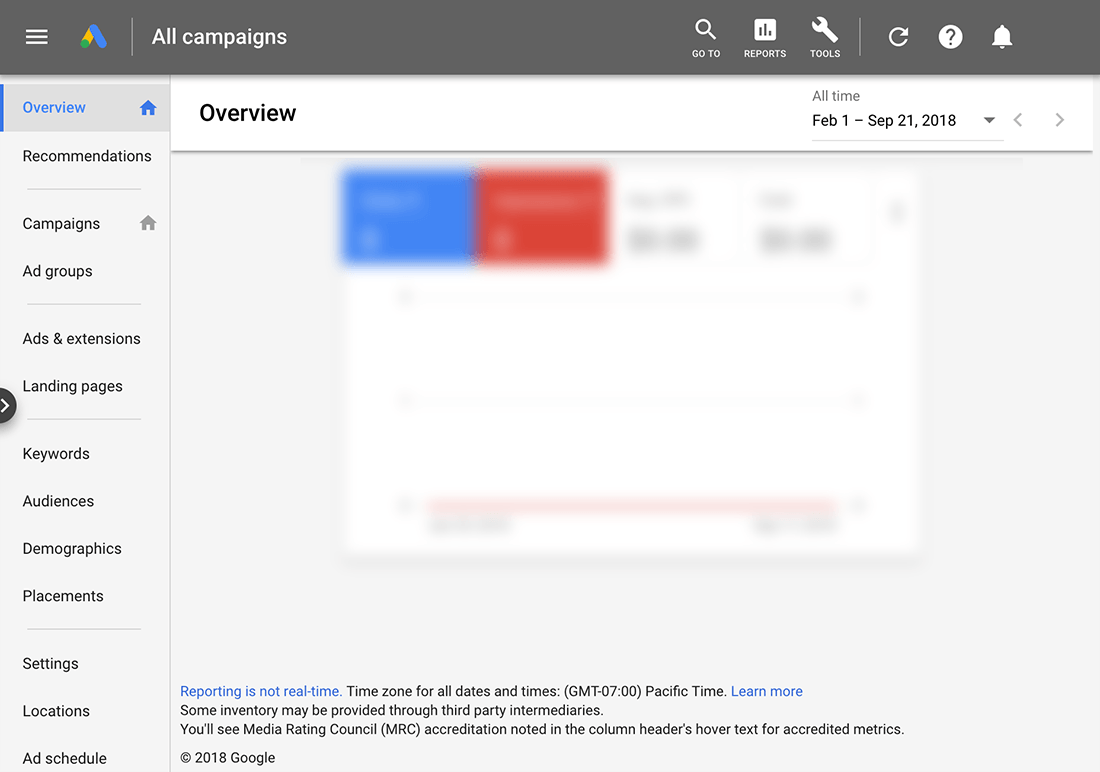 Step 2: Click Tools » Conversions (under the Measurement menu item).

Step 3: Click the "+" (plus symbol to add a new conversion to Google Ads.)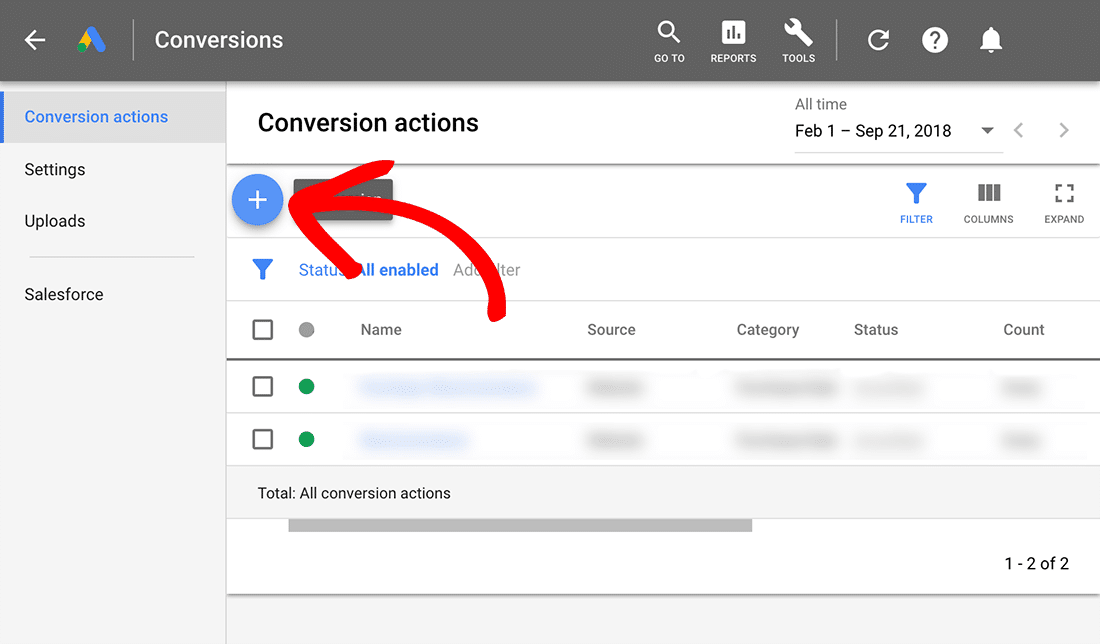 Step 4: Click Website under the add a conversion menu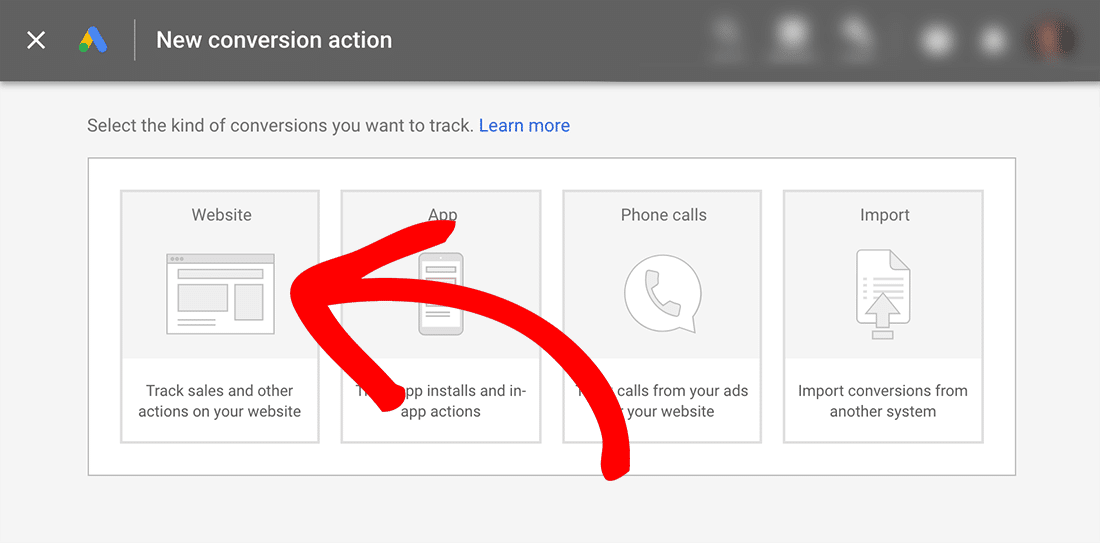 Step 5: Set the Conversion name to something obvious.
Step 6: Set the Category to Purchase/Sale.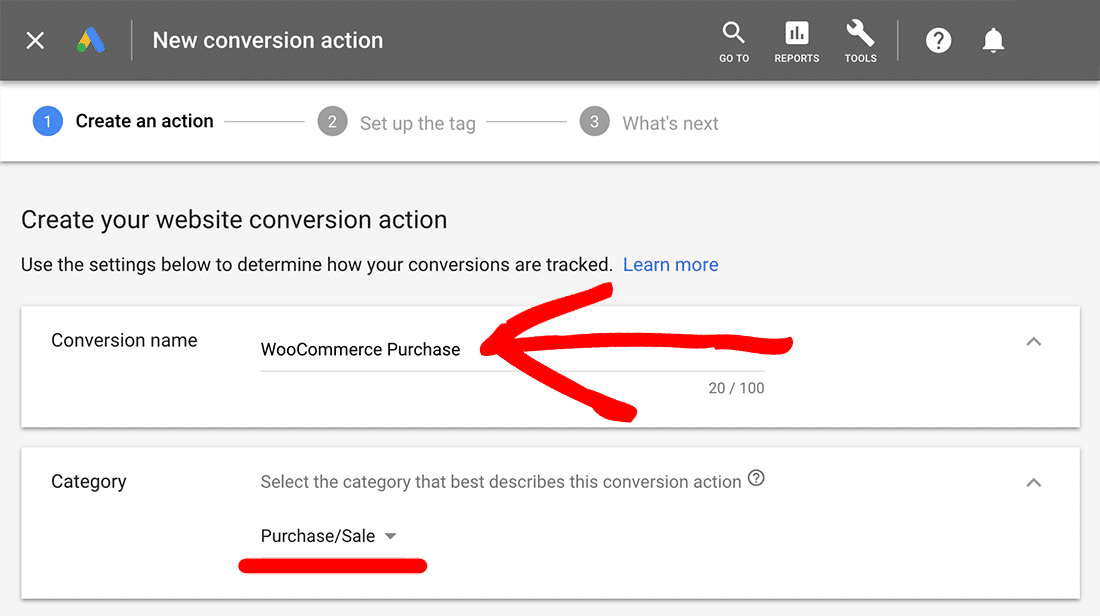 Step 7: Set the Value to Don't use a value.

Step 8: Set the Count to Every.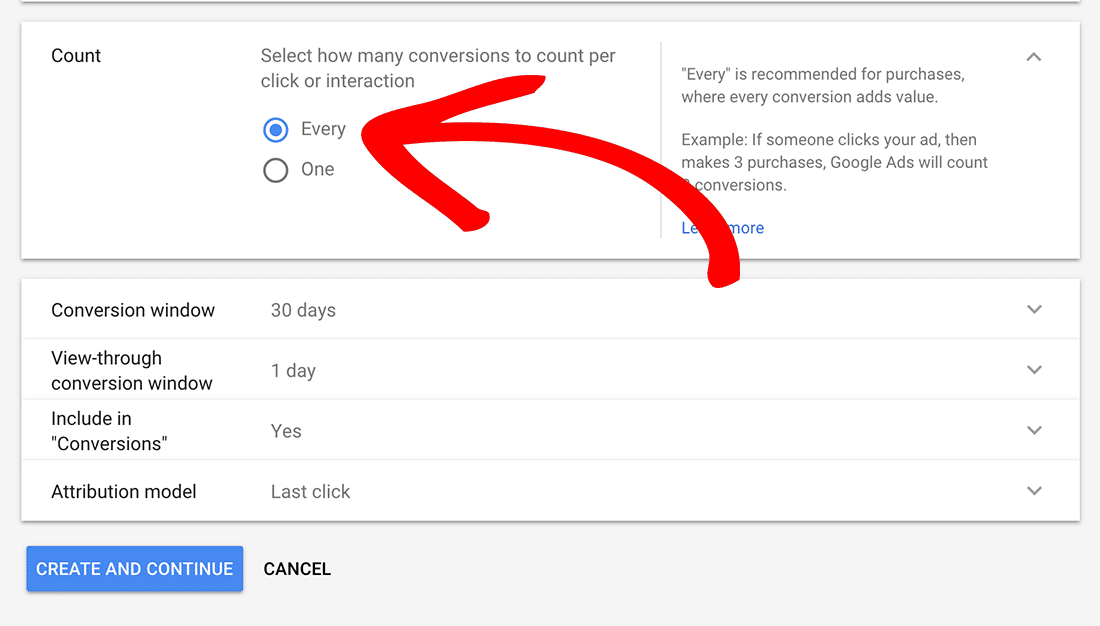 Step 9: Click Create and Continue.
Step 10: On the next page click Install the Tag Yourself.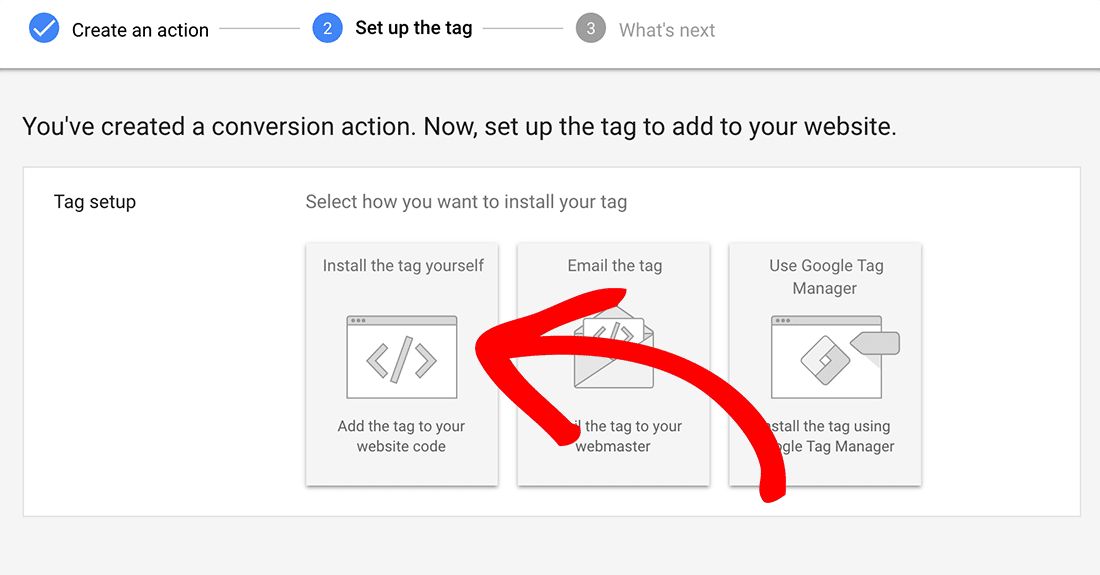 Step 11: When this browser tab goes to the next screen, leave that tab open. In a new browser tab, navigate to your WordPress site, log in and install and activate the plugin we're going to use for conversion tracking: WooCommerce Conversion Tracking.
Step 12: In the new tab, navigate to WooCommerce » Conversion Tracking, and turn on Google Ads
Step 13: From the first snippet you're going to copy the Google Ads Account ID similar to AW-*********. It's in the last line of the script and looks like:
gtag('config', 'AW-123456789');
This is a code unique to your Google Ads account so you need to copy it exactly.

Step 14: From the second snippet, you're going to code after the backslash into the purchase events:


Step 15: Click Save.
That's it! Now you know how to set up Google Ads conversion tracking for WooCommerce. Are you interested in learning how to link Google Analytics with Google Ads Reports? Please see our Step by Step Guide.