How to Enable Enhanced eCommerce in WordPress
Do you want to collect more eCommerce data from your site? Enhanced eCommerce tracking lets you collect more data and gives you detailed insight into eCommerce engagement. In this article, we'll show you how to enable Enhanced eCommerce in WordPress with MonsterInsights, step by step.
Install MonsterInsights and the eCommerce Addon
To get started, you'll have to install the MonsterInsights plugin and authenticate it with Google Analytics.
Then, you'll also have to install the eCommerce addon. To access the addon, you must have the Pro license plan.
Enable Enhanced eCommerce Tracking in Google Analytics
Now log in to Google Analytics, and select the right website you'd like to enable Enhanced eCommerce tracking for.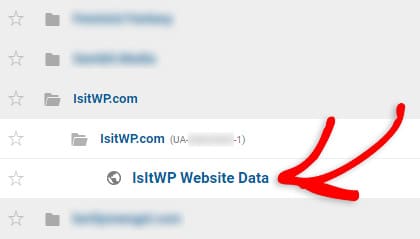 Next, click Admin in the left taskbar.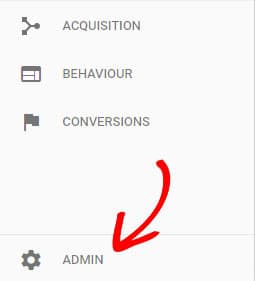 Then click Ecommerce Settings under the column on the right.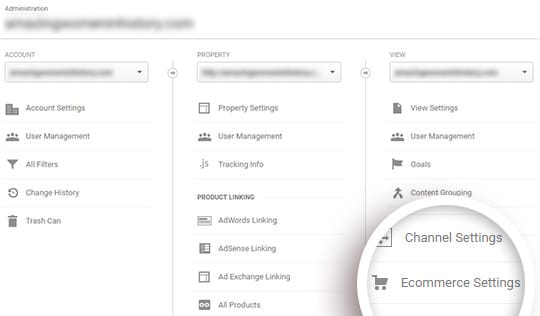 Next, click sliders under Status and Enable Related Products, to turn it from off to on. Then click the Next Step button.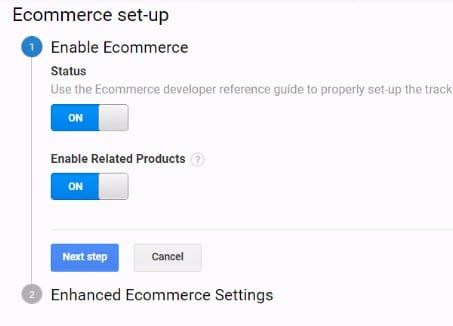 Now click the slider under Enhanced Ecommerce Settings, to turn it from off to on and then, click the Submit button.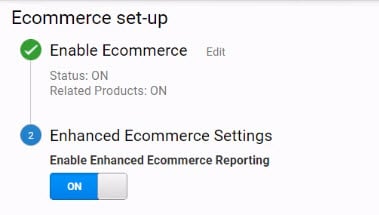 Be Sure to Uncheck the MonsterInsights Debug Mode
Debug mode allows you to record detailed error messages to help you troubleshoot any issues.
It should only be enabled for support purposes and should never be run on a production environment.
When you're enabling Enhanced eCommerce tracking, make sure to uncheck the debug mode in MonsterInsights. You can do this by navigating to Insights » Settings » Tracking » Compatibility, and uncheck the box near Enable Debug Mode.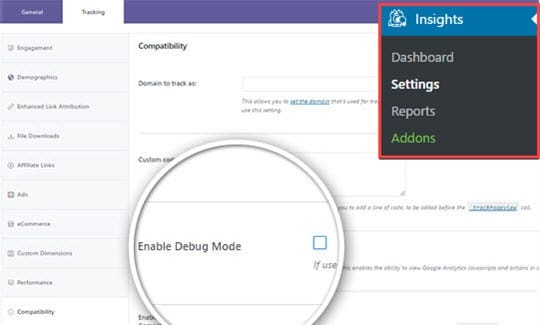 Then, click Save Changes.
Enable Enhanced eCommerce in MonsterInsights
In the left taskbar, navigate to the eCommerce tab and select the checkbox near Use Enhanced eCommerce.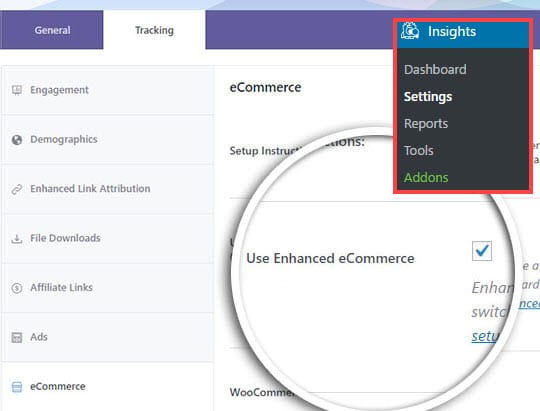 Clear all caches
Whether you're using any sort of server-based (WPEngine, SiteGround, Pagely, etc) or plugin-based (W3 Total Cache, Super Cache, AutoOptimize, WP Rocket Cache, etc) caches, make sure to clear all caches. You can find detailed instructions on how to clear your cache in WordPress on WPBeginner.
That's it!
You've successfully enabled Enhanced eCommerce in WordPress with MonsterInsights.
You can refer to this guide if your eCommerce purchase data is not showing up in Google Analytics.