By default, Google Analytics is great at measuring your traffic, but it doesn't keep track of file downloads.
File download data is crucial for your website specially if you offer:
image downloads
zip files
PDFs
MP3s
Word documents
video files
and more
…you NEED to know whether your audience is actually downloading them.
Which downloads are the most popular?
Which should you offer more of – and which ones are a waste of your time?
With MonsterInsights, you'll be able to accurately track your file downloads with Google Analytics.
Additionally, the downloads report is available right inside your WordPress dashboard for our Plus and Pro Plan customers.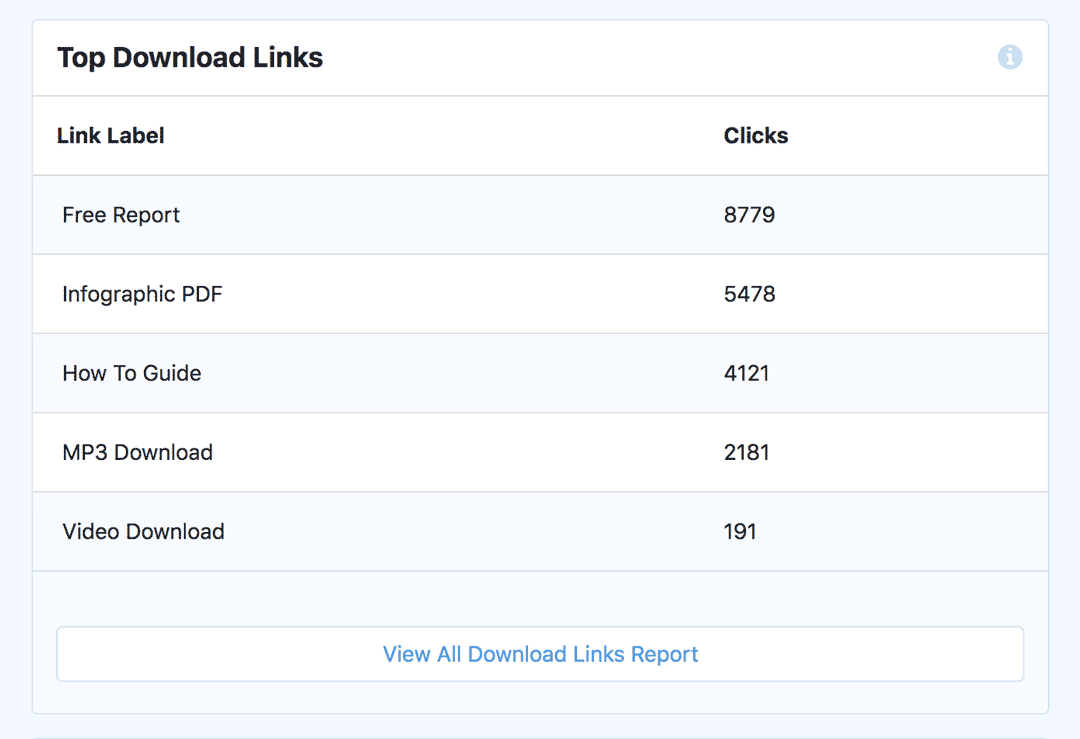 Use file download tracking to save time and money by only producing the downloads your audience actually wants.
MonsterInsights makes analytics easy for WordPress.
What are you waiting for? Get started with MonsterInsights today!