Do you want to be able to easily conduct experiments and split testing on your WordPress site? Google Optimize is a free A/B testing and personalization product by Google that lets you conduct experiments to see what content works best on your site. The MonsterInsights Google Optimize addon allows you to easily integrate Google Optimize with Google Analytics.
To access the addon, you must have the Pro license plan. Before getting started, you should have the MonsterInsights plugin installed and authenticated with Google Analytics.
Installing the Google Optimize Addon
First, go to Insights » Addons and click Install under the MonsterInsights Google Optimize addon.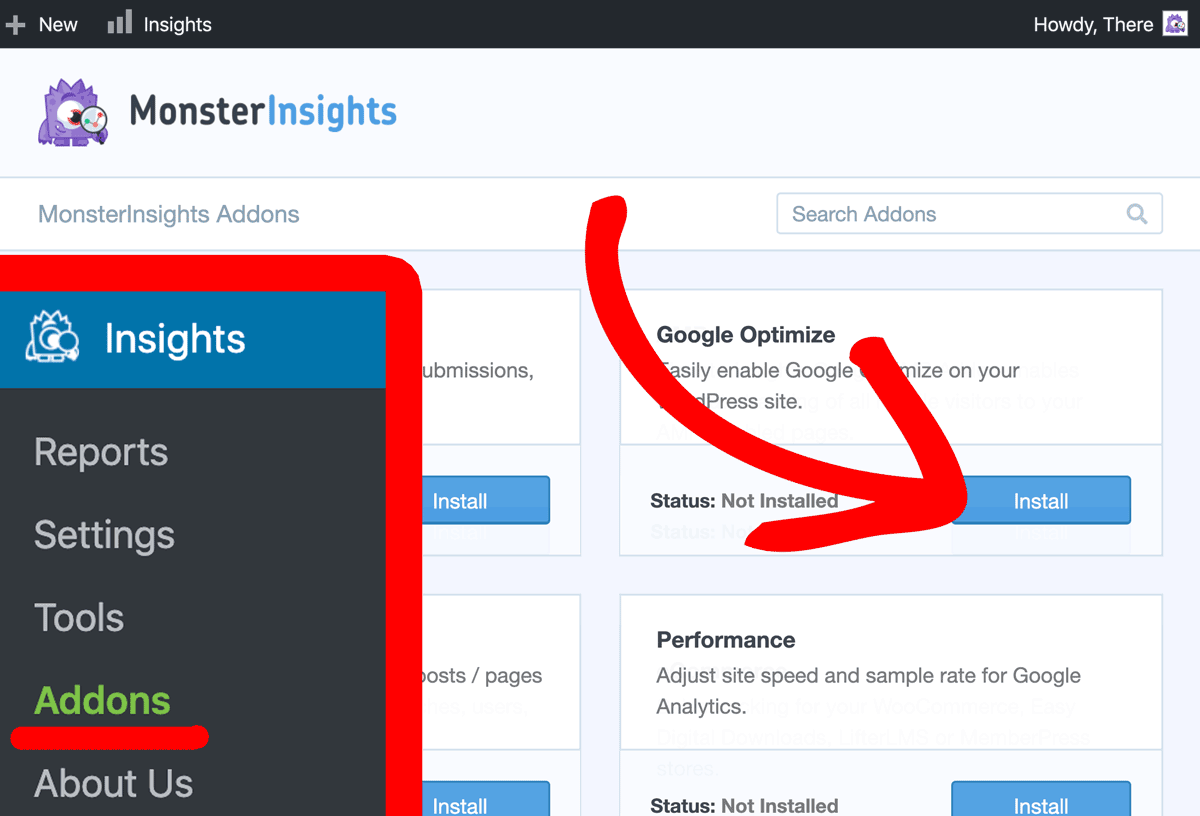 After installation is complete, the button will auto-activate. If it doesn't, go ahead and click the Activate button to make sure the addon is active and ready to use.
After activating the addon, you can set up Google Optimize. Please see our guide to learn how to set up Google Optimize.