Do you want to track the lifetime value in Google Analytics for your WooCommerce shop?
While Google Analytics gives you a lifetime value report without any further configuration, you need to enable eCommerce tracking to get a complete report for your WooCommerce shop.
In this article, we'll explain how to enable Enhanced eCommerce tracking for your WooCommerce shop to find a complete Google Analytics lifetime value report.
Setup Google Analytics CLV for WooCommerce Today!
What is Lifetime Value in Google Analytics?
Lifetime value is the projected revenue that an average customer will generate during their lifetime. Google Analytics helps you measure the lifetime value (LTV) of each user you acquire through different channels.
Tracking the lifetime value of your WooCommerce store enables you to make better-informed decisions about marketing costs, acquisition strategy, and customer retention rates.
For example, you can analyze the lifetime values of customers acquired through different marketing channels and campaigns to see which ones bring higher-value customers.
This way, you can determine a profitable allocation of marketing resources for better ROI (return on investment) in long term.
That said, let's see how you can set up eCommerce tracking in WooCommerce and view your customer lifetime value.
Video Tutorial
You can also go through our written step-by-step guide to find the lifetime value report in Google Analytics.
Step 1: Install the MonsterInsights eCommerce Addon
To start tracking your sales data, the first thing you need to do is to install MonsterInsights.
It's the best Google Analytics plugin for WordPress and makes it super simple to set up and use Analytics.
You don't have to edit code or hire a developer to set up eCommerce tracking on your WooCommerce store. In just a few clicks, you can connect your website with Google Analytics. 
Once the plugin is active on your site, you'll have to install the eCommerce addon on your site. And you can do that by going to Insights and then click Addons. Now navigate to eCommerce and click Install.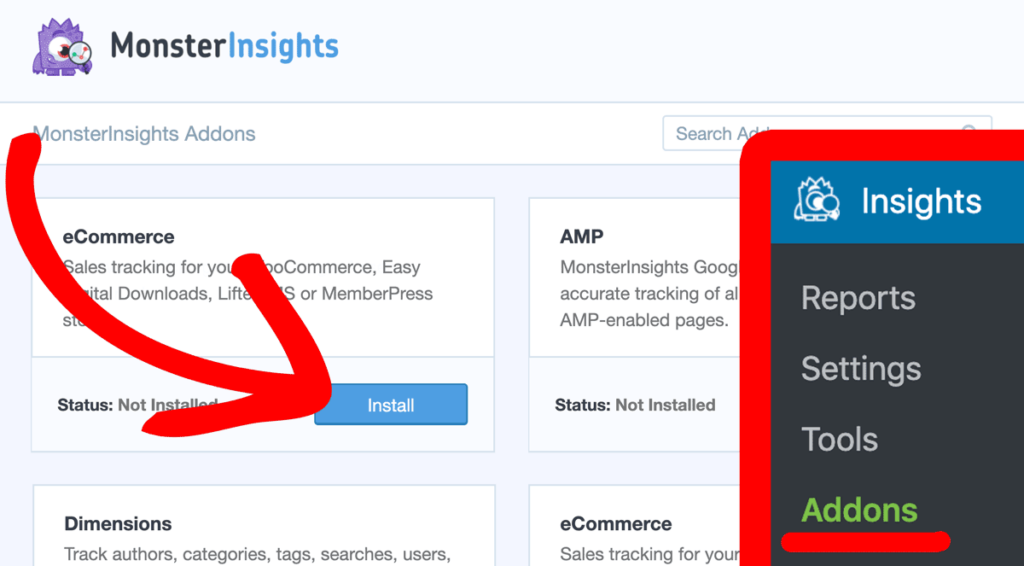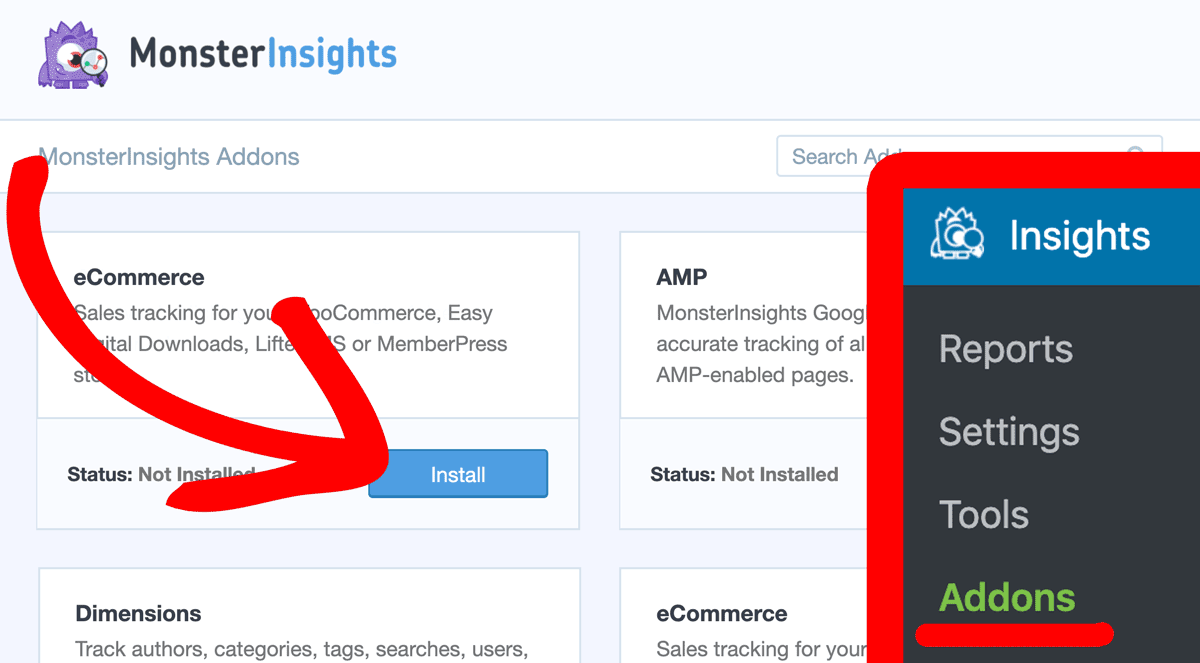 The addon will now automatically activate on your site.
Step 2: Enable Enhanced Ecommerce Tracking in Google Analytics
Next, you'll need to enable Enhanced eCommerce tracking in your Google Analytics account.
For this, log in to Google Analytics and select the website in which you want to enable eCommerce tracking.
Next, click Admin in the left menu bar.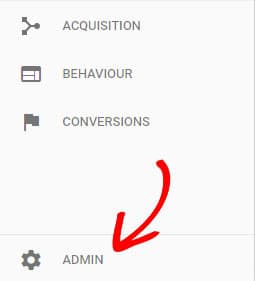 Now you can click Ecommerce Settings under the column on the right.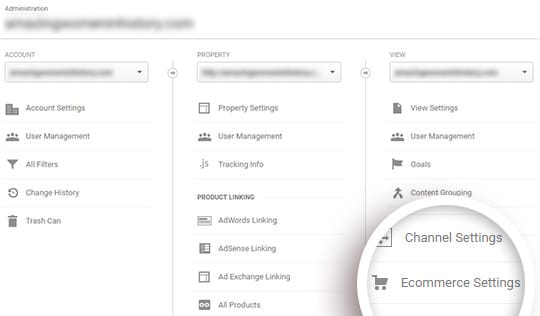 Next, click the slider under the first step, Enable Ecommerce, to turn it from off to on.
If you want, you can enable Enhanced eCommerce Settings as well. Enabling Enhanced eCommerce tracking gives you detailed insights into your customers' shopping behavior than traditional eCommerce tracking.
Learn the differences between traditional and Enhanced eCommerce tracking for WooCommerce.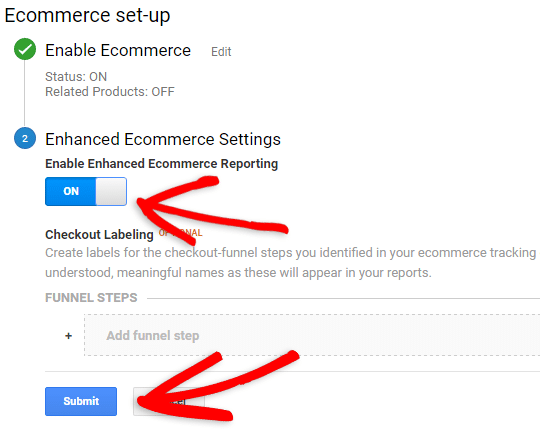 Then, click the Submit button.
Step 3: Enable Enhanced eCommerce in MonsterInsights
Once you've enabled enhanced eCommerce in Google Analytics, head back to MonsterInsights.
Then navigate to Insights » Settings » eCommerce and enable the option for Use Enhanced eCommerce. MonsterInsights will automatically detect your WooCommerce store and start tracking it in Google Analytics.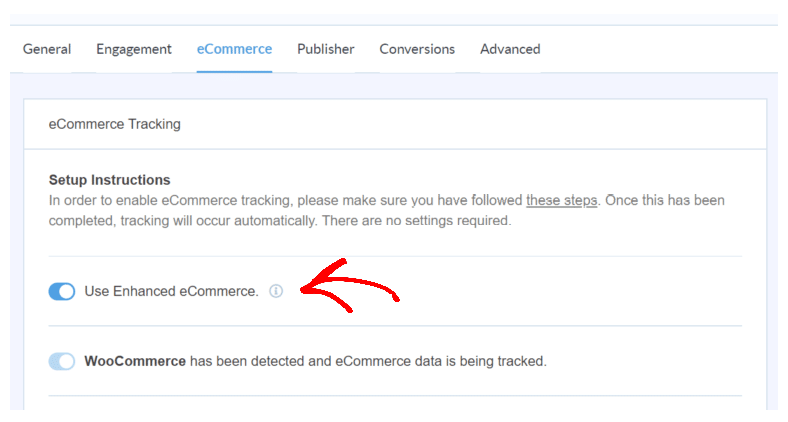 With that, are you ready to learn how to see lifetime value reports in Google Analytics?
How to Find Lifetime Value Report in Google Analytics
Now, to find your Customer Lifetime Value Google Analytics report, go back to your account. Once you're there, navigate to the Audience » Lifetime Value.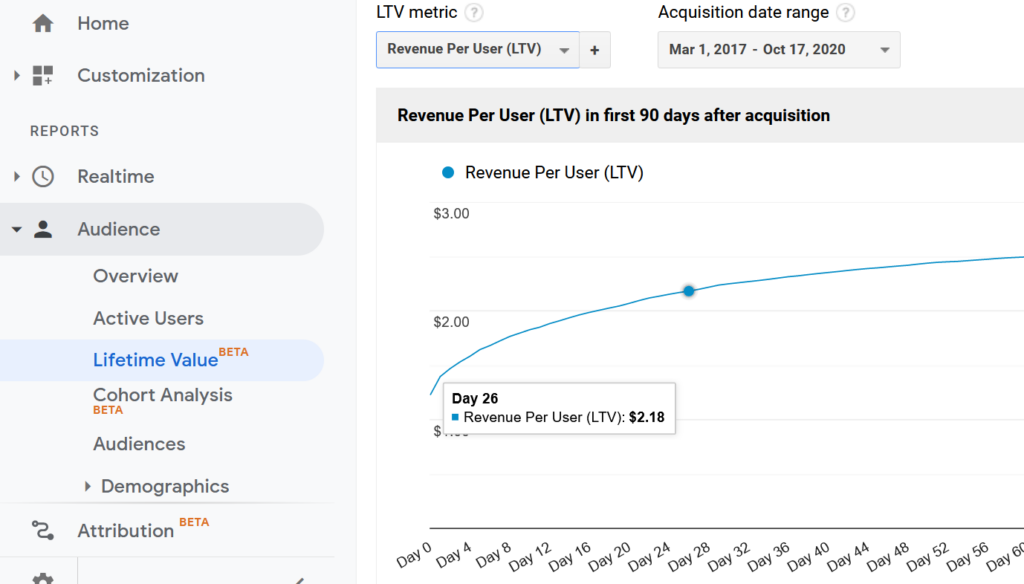 In the customer lifetime value analytics report, you can see different LTV metrics like Revenue per user. This information helps you find out your most valuable customers. You can change the metric to your choice or add another metric for comparison.
And if you want, you change the Acquisition date range to view data from different time periods. Or simply select from Day, Week, or Month to view Lifetime Value data.
The report also shows which channels your customers are using to find your website, the total number of users, revenue per user, and total revenue for each channel.
This helps you see which traffic sources are driving the most revenue for your website, so you can invest more in those sources.

Setup Google Analytics CLV for WooCommerce Today!
That's it!
We hope this article helped you find Google Analytics lifetime value report for your WooCommerce shop using MonsterInsights.
To get more detailed insights about your logged-in customers, you might want to enable logged-in user tracking with custom dimensions.
You can also follow us on Twitter and Facebook for more free tutorials.